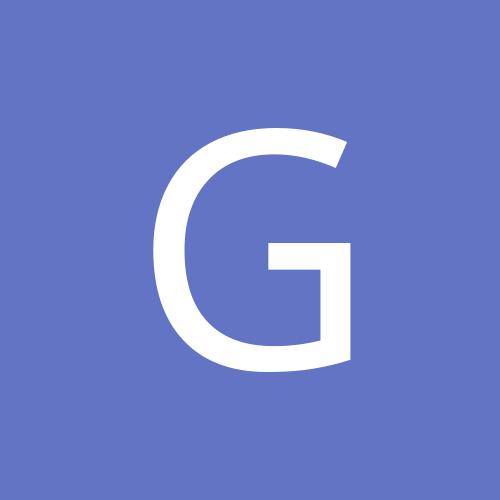 gkhtoys
Gastric Sleeve Patients
Content Count

25

Joined

Last visited
Recent Profile Visitors
The recent visitors block is disabled and is not being shown to other users.
baribetty

reacted to a post in a topic:

Any March 2018 Sleevers?

Mattymatt

reacted to a post in a topic:

Sleeved Monday, 3/12/18 & struggling!

Today is so much easier than ever before! I got dressed all by myself, went to the grocery store and walked the entire store without help! I couldn't pick up everything in my buggy because I had several big cases of water! Thanks for all of the encouragement!

logicwand

reacted to a post in a topic:

Sleeved Monday, 3/12/18 & struggling!

gkhtoys

reacted to a post in a topic:

Sleeved Monday, 3/12/18 & struggling!

I was sleeved on Monday, March 12th, 2018 and life is getting harder than I could ever imagine! Day #6 today has been the worst! I can barely drink enough protein shakes to reach about 35grams of protein, about 40 oz. of fluids, stomach bloating even though I am using gas x thin strips, no bm since last Sunday! Not able to take crushed bitter tasting meds as much as needed! My treadmill died, the weather is not cold and rainy to walk, can't drive, no transportation for Monday and Tuesday, no one to help me if needed...my list goes on and on! The only positive point is that I'm NOT having acid reflux! I was so excited to get this surgery since I've been waiting for 9 years to get approved. Completed the program in 2 months and 10 days! I'm hoarse, tired, grouchy, in pain, and at times wish I had done prep a little differently.

jlsealander

reacted to a post in a topic:

Any March 2018 Sleevers?

DivaGirl06

reacted to a post in a topic:

Surgery tomorrow...Monday March 12th!

Losingit2018

reacted to a post in a topic:

Surgery tomorrow...Monday March 12th!

Can you drink water during the fast? I used to consume at least 2.5 pounds of just plain water and it worked for me. Just a thought...

Thank you stephmc! I can't believe it right now...I'm so close!

In less than 18 hours I will finally get my gastric sleeve! I've been waiting for almost 9 years for this and I can't wait! I'm still another month away from eating soft foods but, I've completed the 2 weeks of pre-op liquids and I did NOT cheat! I saw my surgeon on Jan 2nd, completed nutritional counseling, passed the psych exam, lost 29 lbs. or more and made 21 trips (round trip is 2.5 hours), joined 2 gyms, purchased a treadmill and now I'm across the street from the hospital tonight! Now if only the weather will cooperate so that my family can get here from out of town...

drea26bb1

reacted to a post in a topic:

Any March 2018 Sleevers?

mt6569

reacted to a post in a topic:

Any March 2018 Sleevers?

Thanks kakatlady612! I'm doing much better now that I changed to Almond Milk instead of 2% Milk! Now I have to call my surgeon's office because I can't keep my glucose levels past 90! I've also gained a pound since last week! If I don't lose weight the next 12 days I won't be able to have my surgery...

Today is my 1st day of liquid only diet for my upcoming gastric sleeve surgery on March 12th, 2018. I'm having 2 questions...how can I maintain a full feeling after I drink a protein shake with milk? #2 is it usual to have several bm's when you first start? Thanks for any help!

Congrats on taking the first big step! I had my 1st appointment last month on Jan. 2nd and my surgery is in 16 days! Welcome to Bariatric Pal! You will receive some great advice and a lot of support!

Tomorrow is my final day of eating regular food before I begin my 2 week pre-op liquid only diet. Has anyone ever gained weight during the liquid only stage? I've been eating 600-750 calories, under 30g of carbs and high protein diet daily and have lost 24 lbs in a month! I'm scared I'm going to gain on 3 protein shakes per day! My pre-op weigh in was 253 so I to have lost some weight by my surgery date March 12th. I'm stocked up on sugar free jello, chicken broth, unjury protein powder, sugar free Popsicles and other whey protein powders plus premiere protein water...any other suggestions or tips?

Gastric Sleeve surgery is scheduled for March 12, 2018 at 1:45 PM.  Highest weight was 327.  Starting weight when seeing the surgeon the first time was 276 and now I am down to 253 thanks to my pre-pre diet!  Low cal, low carb and high protein diet works best for me!  My goal weight is 140 for 6 months after surgery!

I'm scheduled for March 12th! Yah! I've been waiting for over 8 years! My husband's insurance wouldn't cover my surgery but, now I have different insurance!

I'm in the same boat! Last night I learned that my brother and his wife are no longer supporting my decision to have the gastric sleeve surgery in March, 2018. I've been talking about getting this surgery for 2 years now! Maybe they didn't think I was serious but, I have to do this for ME and for my family! I want to 1) improve my 20+ medical issues, 2) take care of my husband as he ages and 3) for me to live long enough to see my grandchildren (someday)! I love my brother but, this surgery is not for his benefit...it's for mine. It's true that some people may regain their weight but, I'm willing to make a permanent change!

Thanks for all of the advice! Today has gone so much better than the 2 previous days (as far as the hunger/anger goes). I don't have a choice to overeat anymore if I want to make it to my 60's...I HAVE to do this to combat an early death sentence. This is my last hope since I did not succeed at Weight Watchers, another 6 months with a dietician and countless fad diets through the years. Tonight I called a family member and they have decided that this surgery is not in my "best interest." They are very important to me but, I have done plenty of research and this is the best solution for my diabetes, restricted lung disease, arthritis, sleep apnea, high blood pressure and the other medical problems that I currently have. Hopefully they will read up on real testimonies from people who have gone through the experience...rather than listening to horror stories on the web. They may not be on my immediate support team at my scheduled surgery. Life goes on! Today I found out that I have to have lithotripsy soon due to a big kidney stone is blocking my kidney from performing properly. This may throw a monkey wrench in my plans and schedule!

I finally saw my Gastric Surgeon on Jan. 2, 2018 and my target surgery date is sometime in March since I've completed so much of the requirements for surgery already.  I was living on protein bars, shakes and water but, they said I had to eat "REAL FOOD" and it's making me HANGRY!  I can't wait until surgery because I've been wanting this for over 8 years now...

Nikkiw218, have you tried Premiere Protein's Protein water yet? I think it's 90 calories but packs in 20g of protein! I bought my 12 pack case at Sam's for $19.96. I haven't started my 2 week liquid diet yet but, I'm ready...