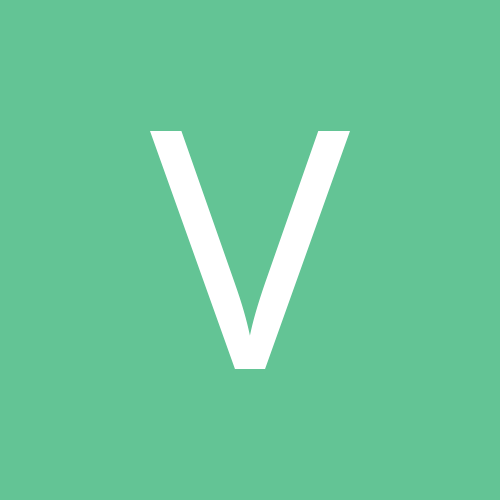 VelvetKiss
LAP-BAND Patients
Content Count

168

Joined

Last visited
Everything posted by VelvetKiss
I am considering using the Laporscopic Associates of San Francisco as my surgeons for the Lap Band. I wanted to know if anyone has considered or had there surgery at LapSF thought they were good surgeons and what there over all opinion of the Doctors and Staff were like. I trust your guys opinions, you have helped so much with other questions I have had and so I again am turning to you for your opinions. Thank You!

I thought I was all set with my choice of a Lap Band Dr and now I am at square one again. I was going to use Dr. Steven Tersigni in Coos Bay Oregon but I found out today that due to my High Weight which is 570lbs he requires you to lose 10% of your weight before he will do surgery. That is 57lbs and if I could lose that on my own then I wouldnt be having surgery. I am looking for a new Dr in either Oregon or California or the area who handles High Weight High BMI patients. I will be a self pay so not only do I want a good Dr but someone who is priced well also. That is what I liked about Dr. Tersigni he was a good surgeon and priced under $13,000 for the Lap Band. Any and all Help would be appreciated. Thanks, Tonya

I had my Lap Band placed in July 2006, My BMI was 103 and my surgeon too tried to push the bypass or vg and I said no because I wanted the slower and more permanent weight loss in my opinion and I also felt that I could lose the weight I needed to lose. My year is coming up and I have so far lost 130 lbs, I have to update my ticker. It does require work on your part, but worth it in my opinion. My hardest times for me are in between fills. I say get as many as you need, I didnt at first but now I am getting them alot more. I hope this helps. Good Luck in what ever surgery you choose.

Judy, Please do send me your email address, I would enjoy hearing from you. Thanks for the kind words.

I figured I would chime in on this thread. I have never actually posted my stats on here before and felt now was a good time because I too was like you looking for People with High BMI's and a Large Amount of Weight to lose. I also need to update my ticker. I was banded in July 2006, My weight was 566 lbs and I had a BMI of 103, I have since lost 110 lbs and I have yet to have a fill. My loss has slowed because of no fill, but I am going to go get a fill on April 2nd to kick start my losing again. The band is a tool and you have to work it and be willing to do the work and You can meet your goals. I chose the Lap Band because I was not comfortable with all the other types of WLS and In my 3 years of research on the Lap Band before I had it, I found many people with High BMI's and who had over 150 lbs to lose. I have even had several who had as much or more then me to lose and they have lost it. I hope this helps. Do what you feel is best for you.

I am on Myspace also. I would love to have some Lap Band Friends! My Myspace url is www.myspace.com/MissBombshell23

If anyone finds a good support group for Lap Banders please let me know. I am in the Rogue Valley and here in Southern Oregon the support groups are all rnyer's and havent been very helpful for me and they were not real resceptive to the Lap Band. I thought Lap Band might become more popular since medicare now pays for it but not yet, so no support group here. Maybe soon I hope!

I too have Hypothyroidism, Mine went undiagnosed for years because my dr's just thought it was because I was gaining, well I was gaining because of my thyroid or so I have been told and I now am on meds and at a good level. I was banded in July and I have the large vg band and have not had a fill and have lost weight with the band while on meds, so it is possible to lose with thyroid issues. I get checked every 6 months for my levels. The band made it possible for me to lose weight because without it I just didnt lose enough. I hope this helps.

Welcome to the Board and Lap Band Land. I am from Southern Oregon.

You guys are so funny! I am laughing so much my cheeks hurt. All the July LB's are GREAT!! Kari - WOW you look great! I can see a difference everywhere, keep rocking girl.

Good Luck Crystal, I hope all goes well and I will keep you in my prayers.

HAPPY BIRTHDAY PENNI!! :clap2:

Hi Ruthie, Thanks for the kind words! Your doing great! Is'nt it great that your clothes are roomier. I know how you feel when you say "seemingly zillions to go"!

Nykee we are all here to support you! I know you can do it! I don't want to offend you or upset you, I am only asking this to be helpful, so please know that, but I saw you said you were disabled and can only exercise in your house. I see your in Oregon too, I am down in Medford and I know that there is a show on tv called Sit and be Fit and it is for disabled and the show is a half hour on at 11am and it shows ways to exercise at home but made so you dont hurt yourself and if you cant do the traditional methods. Also my sister is a Physical Therapis and I have some issues too and she just sent me an email with a list of exercises I could do sitting or even lying in bed that would help me get in some good workouts but not hurt me and not require me to go outside if I didnt want too. I do go out now and walk and do more regular exercise in the house with resistance bands and weights and an aerobic tape. I also know there are some good chair aerobics tapes maybe you can ask for one for christmas. I am not sure what your level of disabled is so I hope I didnt offend you with what I am saying. If so I am sorry. Good Luck! Congrats to everyone you guys are doing so great! Tonya

I seem to be answering this question alot lately. YES I have lost 56 lbs in a month and NO it isnt unhealthy. My Doctor is keeping a very good eye on me and I only weigh in at his office. I am a High Weight High BMI patient so it is normal for me to be dropping the weight because of the lower calories I am consuming and that I exercise everyday. I hope that answers your question, please feel free to ask me anything. Tonya

I will be 5 weeks out tomorrow and I eat regular foods. I get my protein from solid proteins. I drink at least 64 oz of water and I eat tuna with lite or no fat mayo, extra lean groud beef, lots of veggies like broccoli, green beans, peas, occassional carrots, flaky fish, tomatoes, salad with fat free low cal dressing or vinegar and oil, yogurt, sugar free jello, sugar free popsicles, sugar free fudgesicles for when I want chocolate, extra thin turkey breast lunch meat, fat free cheese, sugar free lemon ice tea with no caffeine, hot green tea with splenda and no caffeine. I plan to try chicken next as I would love to add that to my salad. I hope this helps!

VelvetKiss replied to 3loves's topic in The Lounge

I decided to chime in on this thread. My Boyfriend got me into Nascar. The driver's I follow are Dale Jr, Jaime McMurray, Tony Stewart and Kenny Wallace. I can't pick just one, those are my 4 must root for on race day. My Boyfriend is a HUGE Petty fan! That is one of my goals to go to a race once I lost 100 lbs so I can get around easier and not have to worry about fitting in the seats. I want to go next year to that HUGE Race Fan thing they have in CA every year as well!

I didn't have a Cath either and My Surgeon told me I could resume sex after 2 weeks. Just my 2 cents worth!

BlueHill, I don't think it is impossible because my Dr's office scale doesn't lie. I also believe my weight is coming off much faster because I have ALOT of excess weight to lose since I am a High Weight High BMI patient, plus I have followed the rules very strictly and I havent eaten out since surgery, no caffeine, no sugar, no bad carbs, no sweets, no nothing. I am following my Surgeon's orders of eating 600-800 calories a day, 30 grams or less of fat a day, 40 grams or less of carbs a day, 64+ oz of liquid a day and a minimum of 70 grams of Protein a day. I am allowed now to exercise and I exercise everyday and attempt to burn at least half of the calories I eat a day and so far it has paid off in that I have lost 56 lbs since my surgery and I feel great, knees dont hurt as much and my mobility is improving with each pound dropped and I can walk farther and longer then I could a year ago. I hope this helps answer your question, feel free to ask anything you like! Tonya

K, Don't beat yourself up about it, figure out your trigger and just start a new. Everyone makes mistakes and it is OK. It is over you did it and now you can move on and work your band. You will do it, your going through a lifestyle change and it isnt easy, but just take it one day at a time and if that is too much then take it one hour at a time. You will succeed. We are all here for support.

Surgeon's Information: www.lapsf.com Laparoscopic Associates of San Francisco Even though I live in Southern Oregon I had My Surgery here Regular Websites I visit: www.lapbandtalk.com www.obesityhelp.com www.lapband.com www.fitday.com - I track my calorie & activities on this site www.livejournal.com - do a search for lap band and find journals www.myspace.com - a few lap band groups on there www.nutritiondata.com - good nutrition information www.yahoo.com - go to groups and do wls & lap band search for groups that deal with your topic of choice Hope this helps!

I just found these new yogurts from Dannon, called Dannon Light and Fit Carb and Sugar Control Yogurt. They are pretty good and they seem good for you. I have only tried the Strawberries and Cream, but there the perfect Bandster Size I think. I have it for Breakfast sometimes or a snack. Just thought I would pass this along! 1 - 4 oz Yogurt has: 60 Calories 25 from Fat 3g total fat 10mg cholesterol 25mg sodium 85mg potassium 3g total carbs 2g sugar 5g Protein

I just got back from my GP and found out I have lost a total of 51 lbs from my Highest weight and 41 lbs of that is from my surgery which as of today was 4 weeks ago. I am so happy! I just wanted to share my good news. Thanks for all the support you guys on this board give me and others!

Brandy I was thrilled when I found them because they fit so well into my eating and they are good too.

Thanks for all the Congrats and Yes it feels GREAT to have 51 lbs gone. Photonut I am not half way to goal, I WISH, but no I am half way to my first mini goal of losing 100 lbs, I am a Supersized Bandster so I 100+lbs to lose, but I am doing it in small goals. Makes it easier then looking at the BIG whole number for me. Thanks again for all the great support, you guys are the best!