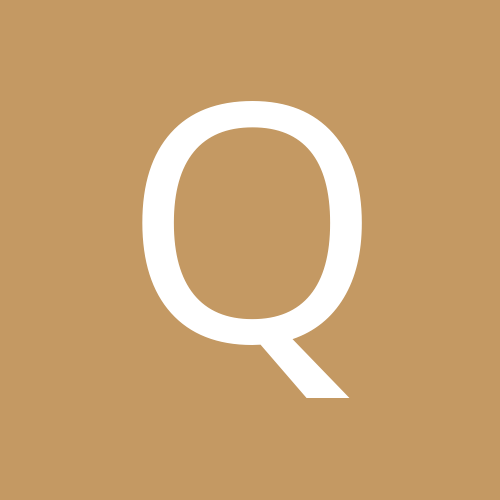 QuincyGirl
LAP-BAND Patients
Content Count

80

Joined

Last visited
About QuincyGirl
Rank

Senior Member


Birthday

01/01/1961
Recent Profile Visitors
The recent visitors block is disabled and is not being shown to other users.
Am I the only one that is allowed to eat soft food like yogurt and sf pudding the week right after my surgery? I am on day 3 and I eat those because I was told that I am allowed to eat them in small portions. I still feel guilty about it because I dont see anybody else with that diet so soon after surgery,,,I feel that I am doing something wrong by doing so,,,please share if anybody else was allowed to skip the liquid part only. Even in the hospital they made me eat pudding and cream of wheat before I went home. HELP ME

I am on for 7:00 a.m. tomorrow morning,,,I am now drinking this horrible magnesium citrate drink as the final prep for tomorrow,,,I will be so glad when I can finally have some real food again. Losers Bench Here I Come!!

I am getting mine done at 7 a.m. and have to be there at 5 a.m. The kicker is that I am about 2 hours away from the hospital so I will have to leave at 3 a.m.,,,I am in for a long day,,,,,right now I am just trying to get down this nasty magnesium citrate drink thing they make you drink the day before surgery.

Thanks for the Well Wishes..... I am having my band put in on June 1st and am excited and yet a bit nervous at the same time. I am already so tired of not being able to eat anything,,I cant wait till I can have some real food again.

PART II-

I've lost 15 pounds since surgery 5 weeks ago (but the docs office has me down as losing more...have to check on that). I've had no restriction since the third week after surgery and don't get my first fill until 6/2, so I'm officially in 'Bandster Hell' now where it's all up to me. I'm in the 'low BMI' category (I think I'm about 33 now) so it's going to come off more slowly than most people.

 

When is your surgery? Hang in there, it will all be worth it! Keep me posted! -BG

Hi Sheri...good to see you here! I did not have to do a pre-op diet (I know, don't smack me). They just asked us to cut back on the sugar/fat before surgery. I did a self-imposed one and lost some weight. If this is your first week on the diet then you're right, most people lose more than 2 pounds that first week, but everyone's different. Make sure you're getting in at least 64oz. of clear fluids as not enough can slow the weight loss. Also, if you're not getting enough protein/calories your body will go into 'starvation mode', which will slow your metabolism and your weight loss. The purpose of the pre-op diet though is to starve your body so that your liver will shrink allowing an easier move of it for the surgery, so weight loss isn't the goal (but I know it's frustrating).

Hello, my name is Sheri AKA Bubbleheadmom,,,I am now on my pre-op diet and kind of freaking out because I have only lost 2 pounds in one week but I thought it would be a whole lot more considering I am practically starving to death. I am wondering how you did on the pre-op diet and how is the weight loss now after surgery? I haev been followinig you in Thinner Times and in here as well.

:hurray: I got my approval and I have June 1st as my surgery date. I start my pre-op diet on Monday and it actually includes some real food. I can have SF yogurt, SF pudding, no sugar added applesauce, oatmeal, carrots, lettuce, broccoli and of course a rather large amount of protein drinks of which I have not found one that is wonderful but I am excited to know I get a little real food during this 2 week period. I am so excited to finally get to this point,,it has been a long 6 months.:grouphug:

Hello, I have not been on here for quite some time but Monday the 20th is my final weigh in for the 6 month diet and I will be submitting for approval. I had been on the fence between the RnY or the Lap-Band. The decision was made by the surgeon that I will be doing the band for medical reasons. I am so excited and yet nervous at the same time. I have seen so many success stories, I want to join in with the losers club. Anyway, if all goes well I will be having my surgery by the end of May. I know I will have lots of questions and will be on here looking for help quite a bit. Good luck to all others on this journey.

Hi Bochs, Dr. Hammer will be doing my surgery as soon as I get my approval from Health Alliance. He does do the lap band surgery. I went to the seminar in Springfield and Dr. Hammer was actually the one doing it that day so we all got to meet him and ask questions. I am looking forward to getting my surgery done and like I said, hope to get my approval soon.