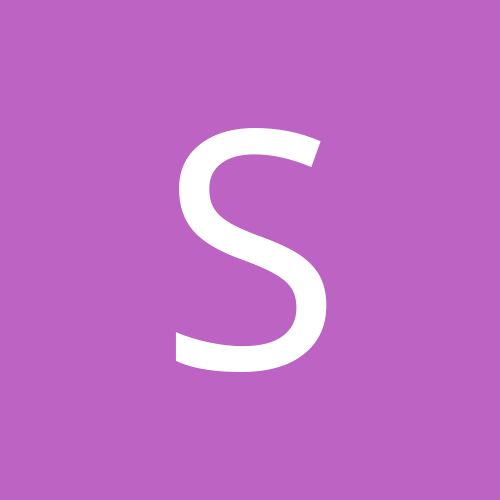 Content Count

88

Joined

Last visited
mirihawk

reacted to a post in a topic:

Lap Band Removal and Revision

sweesee

reacted to a post in a topic:

Lap Band removal/sleeve in 2 separate procedures

cindash

reacted to a post in a topic:

Lap Band removal/sleeve in 2 separate procedures

Robt42

reacted to a post in a topic:

Lap Band removal/sleeve in 2 separate procedures

duckydoom

reacted to a post in a topic:

Lap Band removal/sleeve in 2 separate procedures

skinny06

reacted to a post in a topic:

Lap Band Slipped, Gastric Sleeve failed, what's next?

Hi everyone. I just had part 2 of my lap band to sleeve revision surgery on May 17th. I am actually very happy that my surgeon decided to do the surgery in two procedures. Both surgeries had sources of pain for me. With the lapband remove and hernia repair I was extremely sore and bloated. My tummy poked out. It took me about 2-3 weeks to feel closer to normal. With my sleeve procedure I experienced pain from the stomach spasms but very little bloating or incision pain. I could imagine experiencing the pain of both procedures at once. I will admit after the sleeve I thought why did I do this to myself because at times the pain was quite intense however I'm feeling much better day by day and loving how I feel inside. I have already lost 6 pounds and it's been 4 days out!!

I agree just get through the process. You ultimately want what's best and healthy for your situation. My doctor could have very well sleeved me after my lap band removal in the same surgery but he chose to be safe and reduce any chances of a negative outcome. Your health is just that serious and if it takes a few months of healing the time flys fast. I am now 4 weeks away to my sleeve procedure and I am grateful I am in a much better condition now to receive it.

That's so awesome and with your encouragement I just scheduled my therapy session for the last week in May. I scheduled it for after the surgery because I went to this therapist for a psych evaluation for my ins approval and I don't want any issues when I reveal my true concerns with weight. I am actually keeping very busy which made the 2 months since my lap band removal fly by. I am in the process of putting my home on the market which is not exactly stress free but it has kept my quite busy. I am so excited for my actual sleeve surgery and to realize my weight loss goals. I want to be back at 140 again which I know is attainable and that keeps me pushing forward. I am going to start my reduction in carbs on Monday which gives me a month to try to make some progress. I feel like I need some help like a weight loss supplement or appetite suppressant.

I am also an emotional eater but I have to mentally agree to not eat junk foods. After going on a very restrictive diet for 6 months I either choose to be strict or not at the end so now it take real mental effort to get into that mindset again. I am going to reduce carbs starting on Monday the 18th my surgery is scheduled on May 17th. It was emotionally hard to wake up from the surgery to remove the lap band and convert to the sleeve and not have the sleeve done. I have some many activities I wanted to be small for coming up and I feel like I would have been so much smaller if I had the surgery in Feburary. Better safe than sorry and with a ton of complications so I am happy with my surgeons decision to wait it's just very hard waiting!

Does the sleeve not keep you full? I am scheduled for my surgery May 17th and I never want to be where I am now again in life ever which is 210. I was hoping that the sleeve will be a tool that suppresses appetite so that I could make better decisions. Can I ask you what has been your experience with your appetite?

thanks its forever for responding, i have been on computer first day back to work just researching all kinds of things. im very comfortable with my doctors orders just wanted to know others experiences. i read that some people do better with waiting as far as more wieght loss ...do you think thats true. ? How much weight have you lost since March 2016.? Did you gain any weight while waiting for your sleeve surgery? well i have gained about 30lbs since January 11 my first day of consultation for revision. i feel absolutely great without the band. but eating is a problem so i decided today to lose at least 13lbs by May 24th (my surgery date).. At least that would give me a headstart to losing what i originally wanted to lose by Memorial Weekend, Fourth of July, and goal hopefully by my birthday in September. Im considered a lightweight and BMI. What i did read and have already found one is getting a therapist this time around., i found a psychologist who has experience with eating disorders, and WLS.. my first appointment is May 4 so im excited about that. Thanks again wow this is exactly my experience but I had scar tissue where the band was. I am reschedule for May 17th for the sleeve surgery. I am also trying to loose some weight before the procedure but it's so hard! I am also going to work with a WLS and eating disorder therapist once I get the procedure done. I think that's so important. I am currently at 210 however I did a diet 2 years ago and got down to 140 but I still felt fat mentally. I would give to be back at 140 but I know I will with the sleeve I just want to realize it mentally.

That is excellent thank you for sharing your experience

Oh wow so can you compare your recovery? How was the lap band removal vs the sleeve procedure?

suepro

reacted to a post in a topic:

Lap Band removal/sleeve in 2 separate procedures

I went to see my surgeon yesterday and he explained that he put stitches in them muscle where the port was so that is why it is sore. He actually said that people are usually much more swollen then me where the port was. I am healing it's just a slower process. I was told that the sleeve surgery is not as difficult to heal from. I was concerned with malabsorption issues with the bypass.

Oh wow why did you choose the bypass? When is your surgery scheduled? Thanks so much for writing me back

I agree.. I would certainly be on board!!

I went into the hospital to get my lap band out on Feb 26 and get sleeved. I woke up from surgery with my surgeon telling me he could not do the sleeve due to thick scar tissue from the band and 2 hernias. I now have to wait 3 months to have my sleeve surgery. Which is scheduled for the end of May. I am finding the healing from the lap band removal quite difficult. I have swelling above the incision where the port was and find that that's where I experience the most pain. I have heard that getting the band out is worst than getting the lap band in and getting the sleeve. How long did it take for you to fully heal from the lap band removal surgery? If you have to have the lap band removed and the sleeve done in 2 separate surgeries, how was the sleeve surgery recovery vs lap band removal recovery? I am so nervous to have another stomach surgery due to this current healing process. Please share your experiences ..

Number 1. Don't be ashamed. Your doctor and NUT are all apart of a support system who understands that this is a real struggle. You need to identify your habits. Is it a certain time of the month that you like certain foods or are you eating poorly every day? Identify the cycle and don't hide from the truth. Understanding what is happening is the first step and your doctor can help you with that. They have seen it all and this included situations much worst off than yours. Don't feel judged just attack this situation. It's the hiding from reality of the situation that will make things feel much worst then they really are. You can do this just like you did it before! The first thing to inspect is your mind. Make that appt!

I would also ask your doctor if you can take a probiotic. That will help get your digestive track filled with good bacteria to help get things moving and flowing.

Try to keep it with you at all times. Add crystal light to give you some flavor. Add a timer to your phone it take sips if you need to. You need water to help push everything out!! Are you feeling any better?