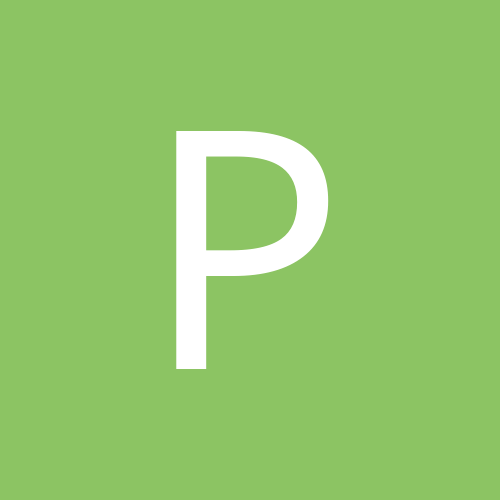 Pm121
Gastric Bypass Patients
Content Count

44

Joined

Last visited
horse.rider

reacted to a post in a topic:

HAIRLOSS NIGHTMARE

Hi. I posted previously on this thread. I was up 6 lbs when I got home. I knew it was fluid so I wasn't overly upset. It took 3 weeks before the scale showed a loss. Hang in! I was a revision from band to bypass.

Not sure what research you are referring to on iron? I believe the medical community to which I belong would probably disagree. I do though agree that people should check with their doctors just like with any nutritional supplement. It is well-documented in the literature that patients who undergo gastric bypass surgery tend to run low in iron and vitamin B-12 and so most surgeons recommend taking them post-operatively and for the long run. Oral iron in the right dose is generally safe for most. After all, many multivitamins contain iron. I am actually surprised you are not taking it. But good for you that you don't need them. You must be absorbing more nutrients than most.

SunnyD228

reacted to a post in a topic:

HAIRLOSS NIGHTMARE

In addition to biotin and other nutrients, iron is a must. I knew this from another time I lost weight. Surgeon suggested starting this immediately both for hair and for energy level. I notice that I am getting a bit more tired than usual. I am 4 months out.

Pm121

reacted to a post in a topic:

Band to RNY 12/6....scale hasn't moved

daynaleigh64

reacted to a post in a topic:

Band to RNY 12/6....scale hasn't moved

Hi. I had band to RNY in August. It took almost 3 weeks for the scale to move. I actually came back from the hospital 6 lbs heavier. Have no fear, by week 3 it will start moving.

I believe I have the dates on my post. Not sure though why you ask. Have you tried the laser? Thank you

Has anyone tried one of the home laser treatments like HairMac or iRestore for Hair growth? The clinical trial data seems hopeful and I am thinking of purchasing one. Both options are pricey but I would pay anything to fill in bald Patches and overall thinning.

I had GB on 8/2 of this year. I just washed my hair and was horrified at the amount of hair that came out in my hand. I started noticing it falling out a few weeks ago but today was more than I have ever seen. I cut my hair shorter to help it look thicker and I use Toppik to help hide the bald spots. I am frightened like everyone else. I am at the 50 lb loss mark and I suppose it was going to happen at some point. Has anyone out there used the laser comb or cap for hair loss?

KristenLe

reacted to a post in a topic:

Left-sided abdominal pain

Thank you Kristen. I thought similarly. At first I thought a pulled muscle but it has been several days. AnI think I am behind on fluids as you suggest. I must admit I am mildly concerned. I will call my surgeon today. Thank you!

I am 2 1/2 weeks post op and started having left sided pain but it is more toward the back (flank area). It hurts more when I take a deep breath in. Otherwise I am feeling fine. No fevers or other pains. Anyone experience this variation of pain?

Does anyone have any suggestions for motivating podcasts? Just had RNY 10 days ago and could use some education on certain things such as eating a new diet, fighting head hunger, etc. I can easily find books so not looking for those, I prefer podcasts to relax by. Thanks!

Thank you so much. You put my mind at ease. Just to clarify, I gained weight in the hospital post op and I am slowly losing it at home. Not gaining at home thank goodness. Sounds like you are doing well.

Are you constipated? How are you doing on fluids? No I am not constipated and I can tolerate fluids but can only get so much in because I just don't desire much and second, shakes fill me for many hours. Did you have RNY and did you experience any of my symptoms?

I had surgery on 8/2. I am still feeling under the weather. I have a swollen belly but not hard. I gained 6 lbs in hospital and slowly losing it. I feel pretty weak. I am walking but feel exhausted when I get home. I am forcing 2 protein shakes per day. Does all this sound about right? I was not really expecting such a swollen belly and to feel so weak. Thanks.

Pm121

reacted to a post in a topic:

August Bypass Buddies!

My surgery is August 2nd and I speak with NUT in 2 days. Why no coffee? Is it the caffeine? If so, do you know what it does if you ingest it? Does that mean no chocolate shakes either? Thank you!