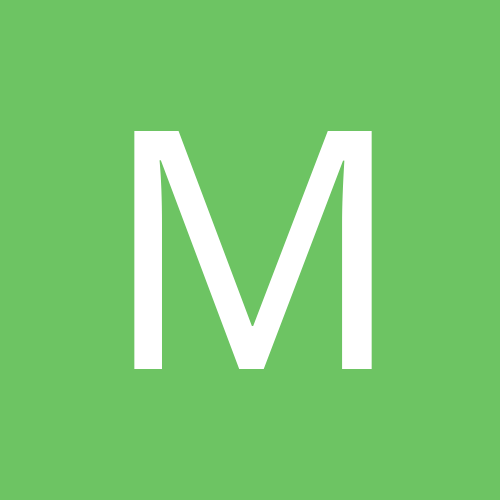 Content Count

25

Joined

Last visited
Hi! Do you mind me asking what the total price was. Was it an actual hospital or like an out patient setting.

Tell me the truth the good , dark and ugly. Message me if you feel better doing that.

Does anyone know about an average cost of having a revision on Mexico? Any places to stay away from? Any really good places? Do you need a passport?

pajara2

reacted to a post in a topic:

Any Real Research on Post Op Guidelines?

OKCPirate

reacted to a post in a topic:

Things I didn't expect my first month post-op

Seahawkgirl

reacted to a post in a topic:

Things I didn't expect my first month post-op

My family got hit with the virus. I am the last one to get it. I have to do the iV today and tommorow Before I called them I took the left over zofran which didn't work. Then they called me in some promethazine and maybe it helped a little. On top of this I am experiencing excruciating pain under my ribs and on both sides of the tummy. Even my back hurts. I had a couple of dosages of pain pills and they seemed to help. I don't want to appear drug seeking but even it was just 2-3 days of meds she gave me I would be so happy. I haven't slept in two days. One kid threw up on our bed and comforter like it was her job. My poor soon his a big pooping machine and we had two blow ups with them. Sorry so long. Thanks for the advice.

Just wanted to say hi and to find some friends here

I belong to a few groups for support but I am a peer reviewed search based kind of girl and would like to read the same peer reviewed journals as the doctors do. I am soecifically wanting help with the this and didn't see it anywhere. In particular I am 7 weeks out and I joined a 100 mile walking challenge the last couple of months. I have walked 18 miles in 2 days. How does that affect my diet. Should I get in more Protein or calories? Thank you so much for the wonderful welcome! These are my last two days of exercise. Never done anything Ike this before so kinda in a new world. Thank you in advance for your kindness and help.

I am only 7 weeks out so no hair issues yet. My primary doctor recommended the nioxin 3 step and rogaine to see if I could get the regrow a jump start. Anyone else try this? I started on day 1. I have a mild case of pcos in that I am insulin resistant and my hair on top has thinned out. It can't thin out any more. Lol. I have heard there is nothing I can do about the loss but I can help the regrow. After this I will try the laser I will show 3-6 months of trying this and if not working I'll ask my insurance to pay for laser. Worth a try.

swimbikerun

reacted to a post in a topic:

Any Real Research on Post Op Guidelines?

I have found my dr to be about is the middle when it comes to the plan he has me on. I also understand the frustration in not feeling that their is enough support after the surgery. There isn't. Some of us have great support but the majority does not. Which I find wierd. I would think the doctors would offer that so their numbers would be up. We are talking about food addiction after all. For example in some of the groups I am in I see people post food. Yesterday someone posted pictures of food they were able to turn down. I think that is so destructive and I think it can and does trigger people. I think the pics should be in the comments. This is just common sense and also it's a reality that if you are addicted to something seeing pictures or videos of it can trigger you to want to use/eat. But, if you mention it people get crazy upset and start name calling. Lol...

I have found some research. If you get a chance Google peer reviewed journal article gastric sleeve and you will get the research the doctors are getting. Be careful reading the journals that are a few years ago as things have changed a lot.

God bless you guys. I feel like tall have taken one for the team:(

Wow. I am no expert but isn't it negligence that they didn't check you for a leak before you left?

Knitchic

reacted to a post in a topic:

Things I didn't expect my first month post-op

Radar

reacted to a post in a topic:

Things I didn't expect my first month post-op

Sleeved on 8/11. I was/am at a stall now for the last week. When the scale didn't move I walked more thinking that would help. That first day I was able to get in 8 miles ( 5 at one time and the other 3 at different times. Woke up next day and hadn't lost a ounce. Not one. Then today after my 3 mile walk I weighed and it said I was down 1 lb. so we shall see. Comparison is the thief of joy.

Also, if you Drink too much water too fast will it stretch the sleeve? I can actually drink 4-6 swallows at a time if I wanted too.

So many things..... I am 5 weeks out today. 1. I didn't realize until the preop diet just how addicted to food I was. By the second day I tore my house apart like a crack head (no offense to crack heads) looking for sugar or bread. 2. I am absolutely terrified of eating at at a restaurant and being overwhelmed at all of the choices. I feel that I would either 1. Not eat and 2. Choose the wrong food. 3. I feel like a toddler learning their alphabet but for me it's about learning 90 percent more about food and making better food choices 4. Lots of people take of two weeks after this surgery. I am not working now so I didn't have to take time off. The surgery was super easy for me and I walked one mile about 3 hours after getting into my room (2 in total) I think that is why I only had gas pains less than 24 hours. Back to the two week thing. I was picking up my 24 lb son on the third day. Very slowly obviously! for me the second week was all mental for me. Not sure I could have handled that and the stress of a job. 5. Do yourself a favor and buy expensive socks for when you walk. The cheap ones (Hanes I believe) will help turn your feet into blisters. 6. This is my very first post! Good luck on your surgery. To the others thank you! My question is it possible to harm your sleeve just swallowing the pills instead of crushing them?