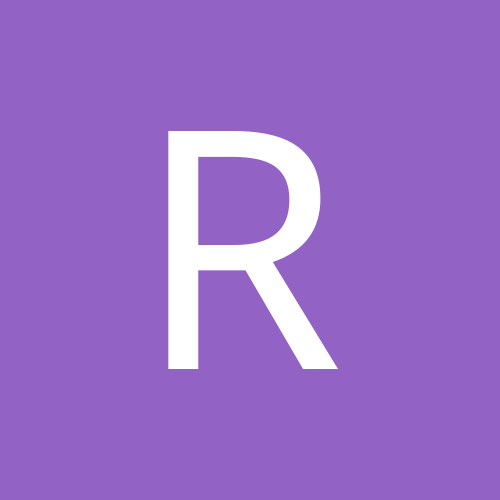 Roxydoll67
Gastric Sleeve Patients
Content Count

12

Joined

Last visited
Yayyy I upped my calories slightly to about 625 and have broken that awful stall! Now I'm losing about a pound every other day since! Thanks everyone for the help and advice!

momfromjersey22

reacted to a post in a topic:

April 2015 sleeved looking for buddy

I too was sleeved 4/20 and I've been looking for others around my time to exchange progress and ideas with! Yayyy we found each other!

jess9395

reacted to a post in a topic:

2 monthes post op and have lost no weight since week 5

I drink a protein shake for breakfast and the other half for lunch with two scoops of powder and a Greek yogurt which gives me about 48 grams from powder and 13 from yogurt which is nearly 60 grams and only about 320 calories. Each scoop is 24 grams and 130 calories x2 and the yogurt is 13 grams and 80 calories totaling 61 grams of protein and 320 calories. For dinner usually about half of a 5 oz chicken breast or fish. I drink my required water almost every day

I'm 4'10 and 8 weeks out of surgery. I started at 225 lost 20 pounds 6 months before surgery and 15 lbs on pre-op diet. I've lost 26 lbs since the surgery. Currently in and irritating stall but weighing 168-169

Lol no that was not just pre op diet. I was on medical diet for 6 months before surgery. I went from 225 to 194 in that 6 months prior. I weighed in at 194 the day of surgery. In my second week post op I had lost 14 pounds but only 12 pounds since my 3rd week and nothing now for at least 3 weeks. Is this average or normal weight loss? Why am I not losing anymore? I'm getting concerned.

alicia54

reacted to a post in a topic:

2 monthes post op and have lost no weight since week 5

I am getting so discouraged. I had my surgery exactly 8 weeks ago. I lost 14 pounds after 4 days in the hospital and have lost about 12 pounds since but I have lost no weight at all in about 3-4 weeks. I do everything my Dr. says. I eat about 600 calories per day, Im eating as much protien as i can about 60 grams per day, I am on a regular food diet now since week 6 but rarely eat anthing but protien. I will eat veggies if I have any room left over. I exersice religiously every day of the week except on weekends. My exersice consists of walking for a 1/2 hour rowing for 15 minutes and bicycling 15 minutes everyday and weight training 3 days per week. Please can anyone tell me if this is normal or what Im doing wrong? I just dont understand why its been so long and I have not even dropped a pound? How can anyone eat so little, work so hard and not lose weight? Has anyone else experienced this and if so what should I do? Any and all help would be appreciated! Im just getting so discouraged.