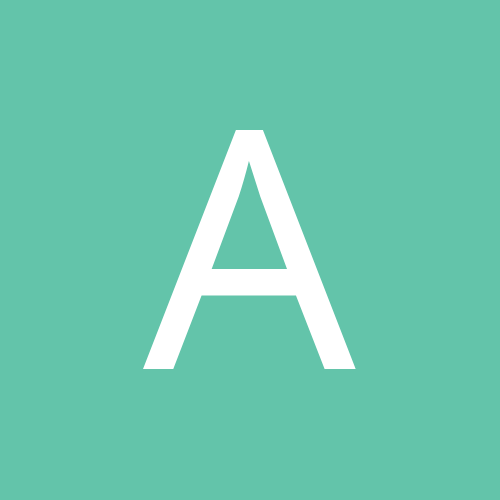 Content Count

44

Joined

Last visited
About Artsy
Rank

Advanced Member


Birthday

12/20/1963
In my case, it has been almost pain-free--just a pinprick sensation. I believe this is the norm, from what I've read. I've had two fills so far. My doctor doesn't use fluoroscopy. Here's what happens: I lie on my back and elevate my head. This causes my stomach muscles to tighten and push the port upwards against the skin. It's hard and circular, and he locates it by visual inspection and by palpation (feeling for it). Next, he inserts the needle toward the bottom of the port. That way, if the needle slips against an edge, it slips into the port rather than upward and into the tubing. It doesn't really hurt at all--just a pinprick. I sit up, drink water to determine how fast it's going through the stoma, and then he injects the saline while I'm still in a sitting position. The weirdest (not painful--just weird) sensation is when the needle comes out. There's a slight feeling of suction as it comes out of the the port. The whole thing only takes a few minutes. Hope this helps!

Artsy replied to blahblahblah's topic in The Lounge

She was wrong. Also, even if she were right, it is not her place to correct your manners--because correcting other adults is ruder than whatever's being corrected. My sister is the mother of twin 5-year-old autistic boys and she is exhausted all the time, so I feel for that mother. However, she shouldn't have taken her frustration out on you. Try to forget about it (although I know that's easier said than done sometimes).

Hi, I don't post much but I'm just really feeling down on myself and frustrated about everything. I am an out of state patient of Dr. K's and was banded on 12/19. I lost about 10 pounds in the first couple of weeks, and that's it, and I am just really getting depressed. I had my first fill on Feb. 1 (3.1 cc/10 cc band) and was hungry within an hour afterwards, but because I was leaving town there was nothing I could do. I have no restriction. I guess I didn't really understand what the water was supposed to feel like going down, so I could probably have taken a larger fill at the time. Another complication is that I broke my arm about three weeks after surgery and haven't been allowed to exercise. I'm still in a cast, but it comes off next week. I just called to schedule another fill. Dr. K's first opening is not until March 11. His assistant could see me next week, but I can't do that because it's my children's winter break and also the flight would be so expensive to book at such a late date. The next earliest appointment with the assistant is not until March 5. I took that one because it was the earliest feasible for me, but I'm a little down about not getting to see Dr. K himself. Marilyn said she'd call if something opens up, but I don't see that happening. Should I just give up and try to find a fill center who can get me in sooner? I'm not as thrilled with going all that way to see an assistant, but I don't want to wait even longer. It's already another month of feeling like a failure. I'm just so mad at myself. In my daydreams back in December, I was going to be 20-30 pounds lighter by now. Thanks for your insights.

It's on the main page in the list of age groups--it's currently spelled "fourties" rather than "forties." Thanks so much! 8-)

I know that this is a minor thing, but I think it would really be great if the word "forties" could be spelled correctly on that forum. Thank you. :-)

I was given a five day course of antibiotics, but the doctor told me that this was merely a precaution because during the surgery they give you a strong antibiotic (in my case, it was Ancef). However, I would still ask your doctor.

I strongly suspect the doctor never saw that letter. You're back on track now, though! Good luck.

Does the doctor know what happened to you? I would certainly make sure he/she does. They need to know how front office is treating their customers.

Hi, V! Yes, my first fill will be 2/1. I really feel confident with him, and fortunately we have lots of Skymiles so the flight's not too expensive. Looking forward to that fill!

Thanks for the responses and sympathy! I'll go w/two pounds for the cast then. Every little bit helps.

I'm three weeks post-op today. On Sunday, I took some kids ice skating, and I fell down and broke my right wrist. :doh: Ouch. I have gained some pounds back and figure some of it is from swelling, but i'm wondering how much the cast weighs. It's a long arm fiberglass cast. Frustrating to see weight go up when I'm following the rules. (Yes, I'm right-handed and this took forever to type!)

Hi, Judy, I passed along your message to my husband. I think he's going to e-mail you so you can e-mail the poem to him. That's really nice of you! It must have gotten jammed up in the spamblocker. It sounds like Mark is doing great! I've lost 10 pounds myself, which I'm happy with because I tend to lose at a snail's pace and 10 lbs. in two weeks works for me!

I had surgery on a Wednesday at 9 a.m. and flew home the next day at 9 a.m. (which meant getting to the airport at about 7:30). I survived it, and it was good to be home in my own bed, but I really don't recommend it. I should have waited until that evening or even Friday morning. Since your surgery is in the afternoon, I'd probably go ahead and wait until that next day if you are able to arrange it. Good luck!