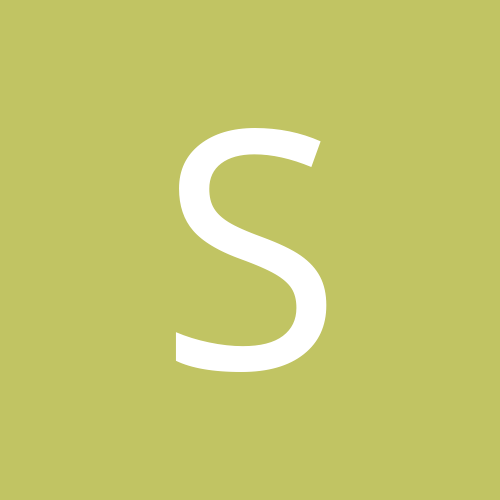 scoutmom
Gastric Bypass Patients
Content Count

140

Joined

Last visited
Michaela.Lynn.

reacted to a post in a topic:

When did you notice the scale moving?

roseannamichael

reacted to a post in a topic:

From Sleeve to Bypass Revision time

TheMoxieMama

reacted to a post in a topic:

When did you notice the scale moving?

MelissaTEXAS

reacted to a post in a topic:

When did you notice the scale moving?

Marie30

reacted to a post in a topic:

When did you notice the scale moving?

PerezL84

reacted to a post in a topic:

When did you notice the scale moving?

DDubzzy

reacted to a post in a topic:

Inova Fair Oaks Hospital

Falecha

reacted to a post in a topic:

New "addiction"?

scoutmom

reacted to a post in a topic:

Any May 26th Sleevers out there?

scoutmom

reacted to a post in a topic:

Holiday back sliding...

2016ismine

reacted to a post in a topic:

Inova Fair Oaks Hospital

SleeveandRNYchica

reacted to a post in a topic:

Approvals with BCBS Federal

Hi Likeadiamond, Congrats on being one week out! Do you mind me asking what made you decide to to a sleeve to RNY? I am 5 months out, and very happy with results so far - but have had a major slow down in weight loss. Wondering if I should have done the bypass instead. Hope the pain gets better soon for you! Thank you! I was previously SleevenChica and thought it appropriate to change my name. Here is a link to a post I posted. BTW INOVA Fair Oaks was great! http://www.bariatricpal.com/topic/341926-my-sleeve-to-bypass-journey/ Aha, of course its you! So glad it all went well and best of luck for quick recovery!!!

I agree, I just did that for my surgeon. Not sure they submitted it at all. The focus is the co-morbitity issues (if you are under a BMI of 40).

scoutmom

reacted to a post in a topic:

Inova Fair Oaks Hospital

Way to go @@NoMoreWeightNJ + @@jbokla!!! Interesting that we are all so close in the number on the scale. I will say, I have a super difficult time with water and protein. If I had been better about those two things I would be at least 5-7 pounds lighter. Each day I try to remember water, water and water. I finally bought some Quest bars. I get really full on a half bar - but saw a recipe on pinterest where you cut the bars into 6 pieces and bake them for 5 minutes. They become cookies and it is much easier to get them down! My NUT really hammed at least 2 protein shakes (or bars) a day and water. It really does show results immediately. People have really started commenting and noticing in the last 2 weeks.

So happy it worked out! @

@sweettooth2015.....I paid for each NUT appt as I went through the 3 meetings over 90 days for insurance approval. As I remember the NUT visits were around $70 each. I then paid the office psychologist to do the psych eval online so I didn't need to do more appts. The Bariatric Advantage shake kit is $300 and is totally yucky. It comes with a Soup which I could not begin to drink. I tried to get out of buying it - but it is a part of the program. Once you are approved, you meet with the NUT one more time, Dr. M again, the nurse practitioner (to discuss all meds, surgery expectations and remaining appts and lab tests that must be done). Hope this helps.

Hi @Bs_Knees.....congrats on things moving forward. I can't believe it has already been 6 weeks since my surgery. I am doing great. I am 35 pounds down since May 1st - and 26 pounds down since surgery. I had a low BMI, so although that is a fast loss for me, I do read about others losing more - but I am thrilled with the progress and fell absolutely fabulous. The first day and the third day in the hospital were the toughest. Not sure why, but I had heard the 3rd day after surgery is the toughest and it was true for me. However, I was up and walking within a couple of hours of surgery and the main pain was from the gas they put in your belly and not from the incisions. By second day I took a shower and was wearing my own clothes in the hospital. I hate hospital gowns! I had the option of going home the day after, but I knew I would not rest and over do it. So I stayed two nights in the hospital and I'm glad I did. It gives you time to get your pain meds in line before going home. I am not good about getting the Water (64 oz) and Protein in and that is not good. You may experience a bit of panic as it feels like you will never eat real food again. Bu I have been on mushy food for the last 2 weeks and that helped a lot. The new way of eating takes a bit of getting used to - and eating out with my family is sometimes frustrating because of limited options. Here is a bit of my advice based on 6 weeks: 1. do NOT buy the Bariatric Advantage Vitamins. they are gross and make me throw up. I would definitely start with liquid multi vitamins that you can get on Amazon. I have only thrown up twice and it is due to the chewable Multivitamins. 2. start the vitamins and drinking at least 40 ounces of water a month before your surgery. I did not and wish I had already instituted this change. I am not a big water drinker anyway.....and used to only drink bubbly water. So this has been one of the hardest things to conquer. 3. I did have head hunger - I thought I would not feel hungry at all, but I do get hungry. Not a big deal, but it threw me for a surprise. 4. Fill all of your prescriptions before surgery day. I didn't, and my mom and I had to stop on the way home from the hospital and it sucked. 5. They called in a prescription for syringes that you give yourself in your belly to keep from getting blood clots. No one at the docs office or the hospital told me this, so I was surprised when the guy at CVS gave them to me. Just be prepared. Doesn't hurt that much - but not fun either. 6. Schedule your surgery follow-up appointment before surgery day. The schedule was full, and I waited until 2 days after surgery. Made the staff cranky. I was very lucky and healed super fast and was back to walking as soon as I got home. They were very happy at my 2 week follow-up. I was back to work at my office 6 days after surgery. I did get very tired by 7:30pm/8pm because of the drastic lack of calories - and I still get tired by 8:30pm. (highly unusual for me). The good things: 1. I feel fantastic and in control of my own choices 2. I sleep SO much better and actually wake up rested 3. I have more patience for my children and my attitude in life is so much better 3. I'm having to dig through the attic to find old clothes to wear. It does feel like the weight falls off in the beginning. (although I know if I don't start getting more protein that I will stall). 4. friends and colleagues have started to notice a big change I'm happy to answer any questions you may have - keep 'em coming! It is one of the best decisions I ever made. Seana

I am also having hard time with the Protein and Water. Really need to double my efforts and make drinking water a part time job. At my two week check up, the nurse practitioner was right to read me the riot act about not getting enough Vitamins and water. Still on mushy foods for another 4 weeks. Refried Beans, cheese and non fat sour cream are my nightly go-to for dinner. Yum. I tried to eat hummus and tummy did not like it. Was able to add yogurt (love greek yogurt) and cottage cheese (this was great with a quarter of a mushed up banana and cinnamon). This is strange - but in the past 2 days I am experiencing super painful swollen gums and headaches. I am assuming due to dehydration. But going to check in the with NUT in the morning as it is not something I've had problems with ever before surgery. Does everyone weigh themselves each day?

@@juju79 and @@linzdiane do you feel like you are too full to keep drinking the Water? I feel like my new stomach is an alien being with a mind of its own.....I am just not sure how much it can take. I even think I feel hungry - or I know the food triggers around my house keep telling me it is time to eat real food! Crazy. I just keep reminding myself this is for the long run - and we will be able to eat normal food eventually.

@@JustBeth13 I got my approval in just 3 days and the official letter came in the mail a week later. I was very lucky to have a proactive insurance coordinator. Scheduled for surgery May 26th and doing EGD this morning. Good luck!

Hi there, I am an event planner and caterer - and you hit the nail on the head for me as well! My surgery date is May 26th and I can't imagine how I will maneuver my career around my new sleeve. Especially in the first 6 months. I sit in client tastings sometimes 2-3 times a week with multiple courses of fabulous food. I am 100% confident in my choice to no longer eat at these tastings - but colleagues and clients and brides are going to wonder and ask why am I not eating? How do I do wine tastings with clients for selecting the wines at their event if I'm not drinking for a while. I am also known for my love of Chardonnay, so I have 2 weeks to say goodbye to my nightly glass (or 2)....my drinking buddy Moms in the neighborhood are going to wonder what the heck has happened to me this Summer! There is an awesome member on this forum (user name: Bob . He is a restaurant owner and chef who had WLS in December. It was great to talk with him on his experience. You might want to reach out to him. Sorry I don't have any insight with tips for you yet - but I'll be watching this great topic closely! S

@@rnsamantha Hang in there! I'm in a similar situation and I know it is so difficult to wait and go through this process. The end will make it all worth it! S

Hi ccol625, Which BCBS program do you have? My surgeons' office seems to think I will be fine for approval, but I have a BMI of 37 and my sleep study came back negative. So I am very nervous about getting approved. I have BCBS Federal.