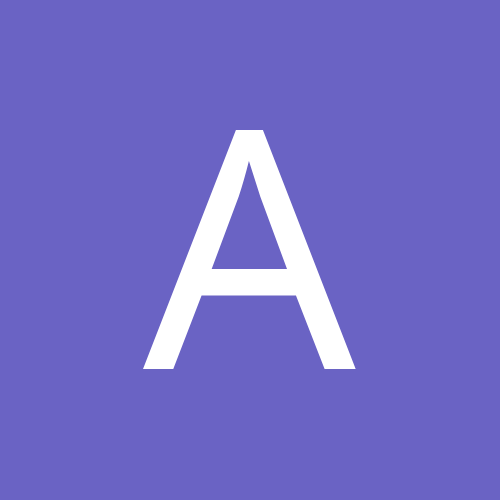 anneeo
Gastric Sleeve Patients
Content Count

52

Joined

Last visited
luv2plumb

reacted to a post in a topic:

What's the story behind your profile name?

Inner Surfer Girl

reacted to a post in a topic:

Fast forward to post-op.....

anneeo

reacted to a post in a topic:

Fast forward to post-op.....

I'd just call the dr that prescribed them. I know the Zoloft can be crushed, not sure on the other two. Actually, you can just ask your pharmacist and then call the dr and ask for an Rx for the liquid, if there is one.

Where in Houston? I'm NW, Willowbrook/Champions area.

kealot

reacted to a post in a topic:

December Sleevers?

I just got my samples of Bari-melts. I really like just letting them sit and dissolve in my mouth and they all taste pretty good. However, my Dr's office sells Celebrate vitamins. After comparing ingredients, the Celebrate ones do have significantly higher levels of most vitamins and minerals. However, after doing a little research online, the Bari-melts seem to comply with all of the bariatric recommendations. The costs of the two different companies are not that different. I'll ask my dr at my pre-op visit next week. I'm sure he'll recommend the ones he sells but I'll be interested to know why he favors going so much over the US RDA.

I have BCBS of Texas, thru a small group policy and it specifically excludes any coverage for WLS or complications. I've never found an individual policy that will cover it. Our State pool plan did a few years back but they eliminated the coverage before I could apply. Generally, I think your best bet is being on a group health policy - 50 or more employees, not a small group plan. After ten years of talking and thinking about it, I'm finally going ahead with self pay. Wishing you all the best.

I just saw my psychiatrist a couple of days ago. He said everything I take can be crushed except my Wellbutrin, which has been extended release. He gave me a Rx for the regular kind so I'll have to start taking it 3 times a day instead of once. Hopefully, I can remember to keep on schedule with that. I think they also make a liquid but, I opted to stay with tablets. I'm guessing I may go 24 hours or so without because of restrictions immediately before and after surgery but, that's it.

lynette85

reacted to a post in a topic:

December Sleevers?

I plan on taking Gas-X strips as well. I've heard from others that they really help. Also, if you take your own pillow, make sure you don't have a white pillowcase; otherwise it will be much more likely to get left behind.

I'm in Houston - surgery Dec 16th.

@@bams1220 I'm on Arthrotec for my arthritis. I've been off of it 5 days now. They wanted me off my pain meds, Tramadol, for some reason, too. Apparently, it's on the anesthesiologists list of meds not to take pre-op. When I asked the Dr's office about it yesterday she asked if I thought I could do without 7 days prior to surgery, so I agreed to that.

Mine just got moved up from the 17th to the 16th. I'm nervously excited.

Alex Brecher

reacted to a post in a topic:

When Do You Exercise?

Alex Brecher

reacted to a post in a topic:

Goals During the Holiday Season

TriRN11

reacted to a post in a topic:

December 17th surgery. Anyone else?

B'ham Jessie

reacted to a post in a topic:

Are there any others who are getting sleeved on December 4th?

17th for me, as well. My dr just requires a 3 day pre-op diet.

ProudGrammy

reacted to a post in a topic:

Surgery with a leg cast !?

morgana47

reacted to a post in a topic:

Surgery with a leg cast !?

FWIW I have to be off any anti inflammatory meds for 4 weeks prior and after my surgery because they could interfere with clotting. You certainly don't want to inhibit clotting before your surgery and I would think it would be risky afterwards if you had any complications. As eager as you are to begin your journey and avoid additional deductibles, my suggestion would be to wait. You know the old saying - an ounce of prevention is worth a pound of cure. Best of luck with whatever road you choose!

I've heard leaks occur in about 1 of every 100 - so 1% chance. FWIW, the sleeve was developed as a safer interim option for the very morbidly obese. It was seen as a way to get the weight down to a point where the bypass was less risky and then they would revise to the bypass. However, they had so much success with it on its own, that it has become a popular stand alone option. I've been pretty healthy and it's been easy to deny that my weight has affected my health. However, my knees have taken a beating and I now need a total knee replacement. My surgery is scheduled for the 17th. I can't give you any advise from "the other side" yet but, I would strongly suggest you consider it. Regardless of any health problems the weight may or may not present, what you will gain in quality of life will be priceless. I'm sure it will not be a easy road but, I sure haven't been having it that easy anyway. I'm looking forward to reclaiming the life that I've been sitting on the sidelines looking as it marches on without me. Best of luck with whatever you do!

I think it's probably good to have less time to stress before surgery. Best of luck and looking forward to a post op update. A new world awaits you!

From what I've read, I plan on taking my phone and charger, slippers, roomy comfy clothes for going home in, Gas X strips, Burt Bees extra moisturizing lip balm, body lotion, toothbrush, toothpaste, face wash, my reg meds and my own pillow for sleeping and for padding on the drive home. If possible, use a dark or brightly colored pillowcase so you don't forget and leave it behind.

I don't know what my highest weight has been but, it's been under 400. My internist doesn't have a digital scale and I don't trust his, seems like I'm always at least 10 pounds lighter on other scales. At consult I was 370 and a week and a half later at appt with dietician, I was 369. Haven't weighed since. I am 6" tall and was probably about 185-190 when I got married 30 years ago. Within about 8 years I was up to 280. Then my sister got married, I was matron of honor and mortified of all those pix of me and my skinny minny sister. I dropped 80 pounds in about six months. Of course, after the wedding my motivation tanked and right back up the scale I went. I've yo-yo'd a bit but, obviously, I've done good job of gaining. My orthopedist said I should be down to about 250 before doing a knee replacement. So obviously, that's a big goal. My ideal weight would probably be around 180, the weight I thought was so fat back in high school. Realistically though, I'll be happy if I can maintain 225 or less, long term. I want my mobility back more than anything. I do wonder why someone would opt for a sleeve and not a lap band if they "only" had 40 pounds or so to loose but, depending on other health factors, I can see how that might make more sense. I don't have any ill will towards them at all and certainly wish them the best of luck. However, part of me can't help but think "ah, the lightweights". But yes, I do get kinda crabby when people whine about how horribly fat and unattractive they feel with an extra 10-20 pounds on them. Well, mainly if they do it in front of me. Do they not realize how badly I would love to just be 30 pounds overweight? I basically want to try and lose the weight of my 6'3" 17 yr old son! Try putting him on your back and running to the grocery store or climbing the stairs and then we can talk. Of course, we all do have different issues and a wouldn't begrudge anyone from wanting to be fit and healthy it just really hurts sometimes when they say something and I'm thinking "holy cow! What must they think of me?"