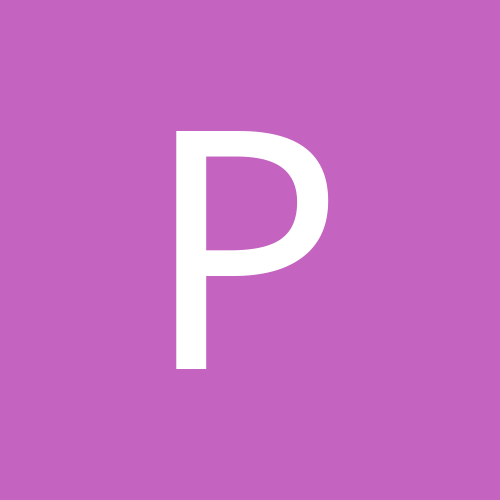 par1959
Gastric Sleeve Patients
Content Count

1,134

Joined

Last visited
About par1959
Rank

Bariatric Master


Birthday

11/25/1959
About Me
Gender
Interests

BMW motor cycles, Shooting, Fishing, Border Collies

Occupation
City
State
Who'sThere

reacted to a post in a topic:

Sex... Oh My God... Sex!

bigmamaAfrica

reacted to a post in a topic:

working out and not losing weight

MrsSugarbabe

reacted to a post in a topic:

Buyer's Remorse?

MeMe8264

reacted to a post in a topic:

Appetite supressant

ProudGrammy

reacted to a post in a topic:

Buyer's Remorse?

Ditto it just early. Just wait until you start buying ne clothes nd people notice you. Its a great ride

I eat 2 serving of fresh fruit daily. My blood sugar will run low if I dont.

I just went past the 1 year mark. Your skin will tighten up. Exercise helps a lot. Did you know a surgen wont even look at your until 6 months after you stop losing weight. Just be patient.

In my support group several memebers have switched and love it. For the most part bands are not done anymore.

Chrystee

reacted to a post in a topic:

diet 80% and exercise 20% or is it ?

In my journey, I found it to be 95% diet. Exercise does increase the metabolism. My might be because i had to lose weight before I foundmy new hobby of running. Running allows me to not worry about what I eat.

Nisasio, Having been very successful in my weight loss adventure, I can personally say that it changes one out look. The split up percentages are high because of this change. It's not because one no longer cares for the spouse. One finds there is more to life and doesnt want to be involved with others that doent understand this change. For me, weight loss means no longer drinking. My spouse still wants to get hammered every night. I on the other hand have learned how to cope with life without the booze. I no longer want to be around those that do. Women I personally know that have lost the weight no longer want a husband that doesnt support their decision and would have preferred them to stay fat. Life is to short to tolerate things that one doesnt like or approve of.

Daveo

reacted to a post in a topic:

Relationships After Surgery

scstxrn

reacted to a post in a topic:

working out and not losing weight

Babbs

reacted to a post in a topic:

working out and not losing weight

Trust me on this. 95% of your weight loss will come by diet not exercise. Give yourself a chance to heal and eat properly drink lots of water and be patient. The weigh will come off. Your going to hit stalls you will adventually come to terms mentally with the stalls. It took me 5 months to feel 100%. Then at about 9 months I discovered I could run. In Febuary, I started running and now have 2 half marathons under my belt and various other distances. Sure you will lose some weight exercising, but what I have found is once I lost the weigh running allows me to eat a bit more without gaining it back . This does not mean you dont have to watch what you eat but you will be able to absorb a few more carbos. In short, weight loss is one nutrtional set of rules were athletics comes under another set of dietary rules. Learn the weigh lose rules first. Make them second nature. Once you have lost most the weight and you increase exercise schedule a appointment with your nut and look at your nutritional needs. Also be aware that you can run into to blood sugar problems. As in being to low. You will get dizzy and feel a bit of anxiety if this happens. I found a couple of serving of fruit daily keeps me balanced.

Jellybaby2

reacted to a post in a topic:

Taking Back the Sleeve!

There are several products I like the fit bit zip. It about $50 and is accurate within 5%. You can also track meals on their website and has a cell phone app.

This is why, I personally would not chose to get a mexican sleeve. I like having recoarse should something not go as planned. However, many here have had great result in mexico. I think all of us are scared pre-op. I was scared to death and thought about backing out. Luckly my support group was great and I came though with flying colors. 10 months out I feel like superman and wish I had done it sooner.

First a sleeve has less complications than a bypass. Both surgeries do work well. Generally a bypass is used on one that is super obese. A sleeve can also be changed into a bypass at a later date. I am sure there are great surgeons in Mass. I recommend finding a weight loss clinic that has a standing support group. Take you time an do your own homework. There is a lot of information to digest. Always remembereither surgery is just a tool. YOU WILL HAVE TO WORK FOR IT. This is a life time commitment. It has been well worth it for me.

No, dont worry about cough drops. Whatever it takes to make you feel better though your cold.

You are doing fine. One thing I learned is weight loss is 95% food intake. It toook me 5 months to get my energy back. I am now at 10 months 130 lbs down and started training for a 1/2 marathon in April. Last week I ran a 15 K. Give your self time. As my mentor says do most of the stuff , most of the time and you will lose most of the weight. You wont regret this ride.

I weighed and measured everything for a short time. I can eye ball 4 oz of protein and a 1/4 cup of food without thinking. Once in a while I will weigh or measure something to make sure my eyes havent grown. Surpisingly I'm alway very close. What keeps me on track is jumping on the scale each morning. That measurment, tells me how I need to behave.

This is exactly why I weigh every day and track intake. If I see a trend over a weeks time I make adjustments. AT least 1th a month I go back on the pre sugery diet for 5 days and it level sets me. Also make sure to get 10K steps a day in. It takes a bit of time to notice but it really helps.