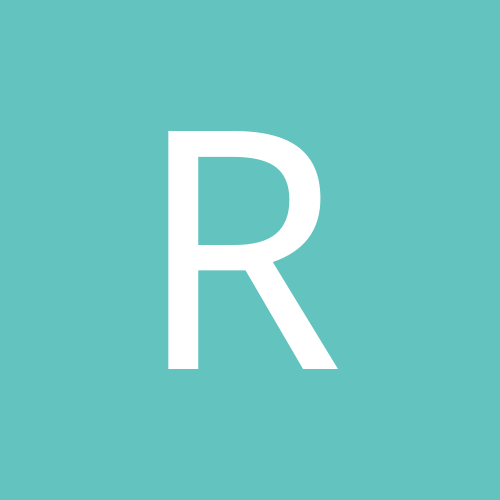 Ready4Life14
Gastric Bypass Patients
Content Count

37

Joined

Last visited
Ready4Life14

reacted to a post in a topic:

Headed to the hospital

Ready4Life14

reacted to a post in a topic:

Anyone having surgery in May

Ready4Life14

reacted to a post in a topic:

I have a date!

I feel ya! That's exactly why I chose to keep this entire process and my experience to myself. Well, I told my husband and HE told my adult children. That's it. They all know not to breathe a word to anyone else. I don't want to deal with the criticism, judgement and scrutiny of NON-well-wishers and nosy people. So. . .I totally understand your frustration. Hang in there. . .you've got all us to lean on.

Bridget Jones

reacted to a post in a topic:

Anyone having surgery in May

rome

reacted to a post in a topic:

Anyone having surgery in May

Super EXCITING!! Congratulations!!

MrsGloMartin

reacted to a post in a topic:

African American RNY Sisters

Surgery date is next week 05/07, Pre-op liquid diet started yesterday. I haven't stuck to it at all! I still don't even have my bariatric vitamins. They are so expensive! Hoping to do it all this weekend. Then Sunday get serious with my pre-op diet.

Why the disposable bed pads? Glad it all went well!!! YES. . .please enlgihten me/us about the bed pads?? Many Many Congrats!! and happy birthday!!

Drummergirl505

reacted to a post in a topic:

Give your opinion to tell or not

WickedBeauty

reacted to a post in a topic:

Give your opinion to tell or not

tebowfan

reacted to a post in a topic:

Give your opinion to tell or not

I know there have been many opinons about this topic. My personal stand is that I am not telling anyone. I told my husband and I wanted to leave it at that. My husband said it would be best to tell our two adult kids. So, that's it. My husband and kids are the only ones who will know. I made the decision that I didn't want anyone to know because I don't want the criticism for my decision and/or the judgement and scrutiny that would come from my friends and family. I don't have anyone that would be supportive enough and not be judgemental about my decision. I also don't want all eyes on me and the contant questions - how much weight have you lost? how much weight do you want to lose? can you eat that? you don't need ot lose anymore weight, why are you doing that you just need more willpower. I'm already expecting some of this from my husband who is still not 100% onboard with my decision. So, for me, I have decided not to tell anyone outside of my iommediate family. My family has a lot of overweight people. So, once i do start to lose the weight, i'll get questioned on what I am doing to lose weight. I won't lie but i'll chose how to answer based on what I believe to be the intent of the person asking. My personal choice. Doesn't make me right or wrong, it's just what I decided to do.

It definately wouldn't hurt. Surgeons are different with these requirements. I've read so many different requirements - 2 weeks liquid diet. . .1 week liquid diet. . .I read of someone who has a 3 week liquid diet. . .now you and your surgeon doens't even require a liquid diet. It's just diferent methods that each surgeon uses. I'm REALLY glad I didn't have a 3 week liquid preop diet. I don't know how in the world i'd be able to do it for 3 weeks. But. . .I guess you do what you have to do to get where you need to be. When I went to my surgon visit, he said he'd have me do 5 day pre-op liquid diet. But when the nurse called to schedule my date, she said he wanted 7 days. Dont know why. But i'll try to get myself organized. She also wants me to do the vitamins preop. I just feel so unprepared!

WOW! I wish I had those instructions. I have to find and organize myself. I don't have my vitamins or anything for the pre and post op meal plans.

My surgery is also on May 7th! Surgeon only requires me to do 7 day pre-op. So, I don't start until April 30. Mine is totally liquid. I really wish it would allow for a light meal. I mgiht make my own pre-op diet. Just so I don't go through the migraines.

Well, I don't smoke. But I do like to go out to eat a lot with my friends and family. Seems like any occasion is centered by a big meal or Snacks. Every birthday party, family get together, the first thing we plan is what are we going to eat! I only have 7 days pre-op liquid diet. Yesterday, my husband and I went to eat and for dessert I had an ice cream. All I could think of is . . .do I really want to give this up?!?! I know it's a terrible thing and that's what has gotten me to the size I am. . .this unhealthy food addiction.

I haven't done anything at all. I got the news about my surgery date just this morning. I've been kinda silently freaking out since about 11 am. Before this, I had a vague thought of what I'd do once I got the date. . .but after it became a reality. . .I began the silent freak out. . . What do I do first?!?! I have a pretty sedentary job. I sit at a desk all day. Very minimal activity or moving around. So, I'll be out for surgery the first week. But the second week, i'll work from home. Planning to go back to work physicially on the 3rd week after surgery. I'm hoping all goes well and I'll feel up to it. I'm just afraid I'm not ready. Ive mainly been freaking out about all the stuff I CAN'T have after surgery. Am I really ready to give up chocolate and ice cream. . . Then the next few minutes I feel like, I've enjoyed those things for so many years and now look where it's gotten me. But it still doesn't take away this huge mind game i'm playing on myself. I'm sorry. . .I'm rambling. . .so glad I have this forum to help 'release'.

Hi Cupcake. I just got my surgery date - May 7th. Very mixed emotions! Excited, nervous, disbelief, am I ready? What do I do now?

HumanMerelyBeing

reacted to a post in a topic:

THIS is how the first 4 weeks go...

THank you for that creative account! I've been scouring these posts and looking for some honest feedback on what I can expect day by day after surgery. I was just approved yesterday. No date scheduled yet. But I'm trying to gather all the knowledge I can. I know everyone's experience can and most likely will be different. But if I experience any one of these emotions, sleepless / restless nights. . .can't get comfortable. . . I'll know that it's somewhat 'normal' and Week 5 is coming.!! LOL!!! Thank you

SWEET!! What a great NSV! Congrats to you (BOTH)!

I suffered the same cannundrum. I think anyone who has ever considered WLS has struggled with which procedure to choose. I knew I never wanted the LabBand because of the 'foreign object'. So, that wasn't an option for me. I 'settled' on the sleeve and was convinced that's what I wanted until my husband helped me to realize that it was non-reversable and that it involves removing over half of your natural organ. Therefore, I RE-settled on RNY because in the instance that I would have to change, the procedure could be reversed. So, I'm confident in my decision that RNY is the way for me. I have just a little over 100 lbs to lose and I know of the risks and potential outcomes. I know when I'm faced with a difficult decision, I always wish there was a book or somebody to just tell me which choice to make. But we don't get an 'Easy' button. Everyone will have their own way of determining which to go with. It's the ultimate personal choice and you have to weigh out what factors are most important to you. My reasons will be different than yours. WHat matters to me may not matter to you. That's why you really have to weigh out your pros and cons for each and decide on your own.