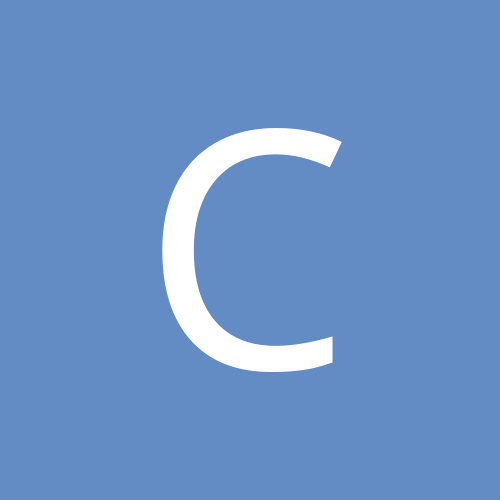 CMWSleeved
Gastric Sleeve Patients
Content Count

28

Joined

Last visited
33 Followers
About Me
Biography

Christian, Hard Worker, Loves being around my family and friends

Gender
Interests

singing, reading, watching movies, hanging out with family and friends

City
State
lcoll

reacted to a post in a topic:

4 week post op stall? cant be happening!

LCOLL, please don't get discouraged. I hit a stall at 3 weeks myself. I lost 28 lbs and the scale stopped moving. I am 9 weeks post op and what i did was started exercising more with walking and fitness dvds, increased my water and protein intake. I was also constipated and got some over the counter milk of magnesia and that helped me. The next thing I knew my scale started moving again. During my stall i was still losing inches. You may want to get a body tape measure and start documenting your inches in your legs,arms, neck, hips, stomach areas because this will assure you that you are still losing from week to week even when the scale does not seem to be moving. Please stay encouraged during this process. You will get past it.

KeeWee

reacted to a post in a topic:

Anyone from Maryland?

Hi everyone. I too am a patient of Dr. Averbach. Hopefully i will be sleeved sometime in November or early December. Would love for you guys to tell me about your experiences thus far. TerpGirl2 i have alot of questions for you since you are at the end of your pre-op journey with Dr. Averbach.

FRED1977

reacted to a post in a topic:

I'm afraid that psych eval will deny me

Wow you looking amazing. Hopefully i will be a sleever in November or Decemberr. I pray,pray, pray that my skin would be gracious and bouce back as well.

CMWSleeved

reacted to a post in a topic:

Size 20 now wearing a size 4!

moorecr

reacted to a post in a topic:

5 1/2 week progress so far ...

You look great. Keep it up

Hey Martha, try not to worry. The psych eval is just to make sure that you do not suffer from schizophrenia. What insurance do you have? When in doubt contact them and ask about what they are looking for within the psych evaluation. Try to speak with someone in the actual authorization dept. They would be able to give you more in depth information on the qualifications.

Hey guys, I also expect to be a December Sleever. Thankfully i am in good health just that i am obese. No high blood pressure, diabetes, liver or kidney issues. I had my physical on August 5th and everything was fine, my blood work came back fine as well. I do not have any of the indications for sleep apenia so neither my surgeon nor my PCP required me to be tested. My abdominal ultrasound came back fine. I had my first visit with the nutritionist on August 21st and i had my psych eval done on July 25th. Now all i have to do is complete my vitamin and pre-op classes with the nutritionist and complete my monthly weigh-in with the PCP. My last weigh-in will be November 7th. I can't wait to get on the other side of this weight.

divarn34

reacted to a post in a topic:

wording to use for CIGNA approval

LittleLou

reacted to a post in a topic:

wording to use for CIGNA approval

The Letter of Medical Necessity from PCP(Per Cigna must be on letterhead. Must say recommending surgery & is medically cleared for surgery or must state No Contraindications)

Me-lite

reacted to a post in a topic:

Cigna denial

Question for you Catobird1225 The supervised weightloss that you have done already, was that within the last 2 months? Meaning do you already have documentation for June, July or July and August?

Lulu5 i believe you answered my question. I suffer from a condition called Lymphedema in both of my legs and i know for a fact that is a comorbidity (it is one of the top 5 comorbidities) so maybe that is why my PCP didn't press the issue of the sleep study.

Chas74 can you answer a question for me please. Is a sleep study needed/recommended if you snore period? or are there other things that determine if the study is needed.

Question for you all. Did your PCP order the test or did the Surgeon order the test. My reason for asking is because when i saw my PCP this week for my physical she asked me questions like do i wake up with a headache, is my sleep broken during the night other than to go to the bathroom, Do i fall asleep during the day. All of my responses were no. She didn't say anything more about the sleep study after that.

ejsfanatic

reacted to a post in a topic:

Cigna denial

Also ladies. The 3 consectutive months does not include your initial evaluation/consultation. So this means you should be submitting 4 months of documentation all together.

Good morning to everyone, I have Cigna and work for Cigna as well. You will need the following. https://cignaforhcp.cigna.com/public/content/pdf/coveragePolicies/medical/mm_0051_coveragepositioncriteria_bariatric_surgery.pdf

Goddardgo

reacted to a post in a topic:

Had my first appointment today..

I also work for Cigna however, i am located in Maryland. If i have the procedure done by the end of the year i will not have to pay a penny since i have met both my deductible and Maxium Out of Pocket for the year. I was wondering though why would you have to pay so much for your procedure. Is is because you have not met the deductible yet? I know once you met the deductible than the insurance kicks in and covers 80% of your medical costs. Hope i am not asking too much personal information. I was thinking that since we work for Cigna our coverage rules should/would be the same.