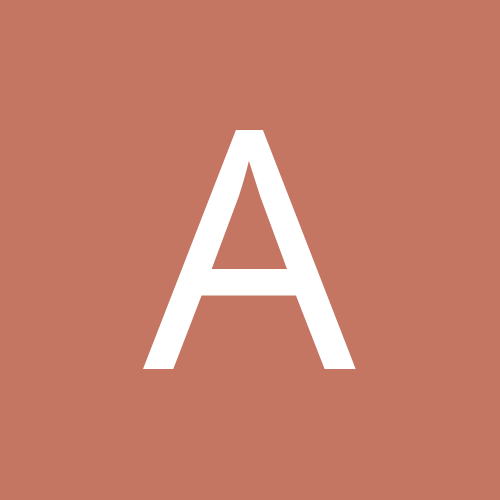 Arts137
Gastric Sleeve Patients
Content Count

4,135

Joined

Last visited
Everything posted by Arts137
Ask about: Complications General success rate (from surgery) % of excess fat / weight lost Pre-op requirements NUT and medical support before and after...

Watch for Butterthebean's posts!!!

SO... I accused Skippy of making calls and NOW I see that they were to Trippy!!!

Photo... It's a long time out, and that means that you can make it easier on yourself by practicing new behaviors now. Trust me... folks to go "cold turkey" on the last day are chosing a more difficult pate!

Oh Mouse, I'll give you Skippy ANY time. He is constantly bothering me! :-)

This is important and I hope you get a lot of responses. On the timing, the surgical team will tell you, but it's likely to be after you finish breastfeeding (??? I think ???) As for your preps, check with your insurance carrier!!! And Congratulations!!!

I am (luckily) not diabetic and my serum glucose and AC1 levels are OK. That said, I have trouble with carbs and restrict them as much as I can. I avoid (like the plague) sugars and refined carbs... There is a good article in research (carbs and cocaine)

Welcome, friend, welcome. Wander around and ask any questions. You'll find the "pre-sleeve" process possibly long, BUT it can be very valuable!!!

LL, Focus on Protein. As in cut out all sugars and processed carbs... And tell us is this helps.

Oh Laura and Redbean, I FORMALLY invite you to my house. We are all crazy, but none of us are mean. I will ensure lots of Protein ar any table, lots of Christmas music, and rooms to hide away from it all whenever needed!!! Arts when I focus on family and friends it makes me eat Those b*****s are crazy

MOUSE!!! Weighing monthly is a BUNCH smarter than weighing daily!!! And I have been in a stall (at 6 months) for over a month. My fat brain Skippy says I need a cookie. Skippy is wrong.

Lady D -- alcohol may be a no-no for the first 6 months after sleeve or bypass. SOME programs are less strict. I do NOT know about the band, so I can't comment. A second concern is "transferring" a food addiction to an alcohol addiction... And that is a concern with ALL weight loss!!! And I LOVE wine -- I have a substantial wine collection. At 6 months "T'Giving" I has two glasses of nice wine and at Christmas I will again, but I have work to do, and a lot of alcohol is not on my plan.

Thanks. I need no help with Munchies!!! They need to discover an anorexia weed.

if you can, focus on family and friends rather than the food... I know it might not be much... the burden is on you... :-(

12-3, Sassy, basically you can roast / bake anything you can boil and get much better flavor... ummm, maybe not oatmeal?

Thanks for the summary AND the references!!!

practice and win. The food wants aren't that important, are they?

Thanks for the birthday wishes. Birthdays are not a bid time for me (I've had lots :-). I can wait till Christmas. I still use Protein supplimentation. I use unjury and it still tastes fine to me! For cauliflower, I just slice, toss in olive oil, salt & pepper and put on a baking sheet - at 350 for 25 minutes or so.

does this have any impact on appitite, cravings, etc???

PERFECT PLACE. I am fat and like bitter foods... Sweets have never been my nemisis... strange.

Hmmm, well it might be hard, but all I can say is there are SOME skinny bakers and candy makers... How do they do it?????

Don't be scared. Just think and plan and learn. And our brains are the REAL work... My fat brain in a pain in my butt...

Sure we all WANT to. Some do and some do not. Think of how you will feel if you do and think of how you will feel if you don't.