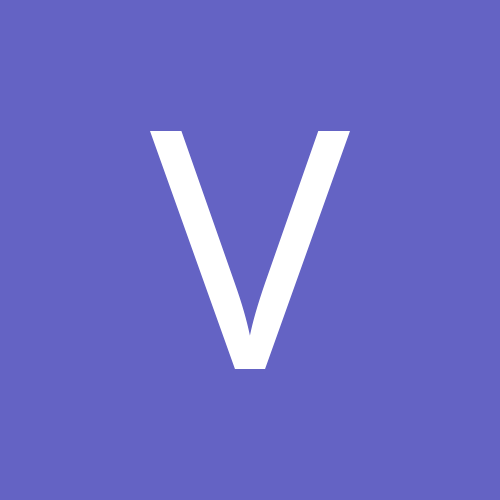 vinesqueen
LAP-BAND Patients
Content Count

9,120

Joined

Last visited
15 Followers
About vinesqueen
Rank

Turtle Spokes-Model


Birthday

February 19
About Me
Interests

Arts and crafts, computers, my very old dog, music, did I mention computers?

Occupation

full time student, security researcher

City
State
Recent Profile Visitors
The recent visitors block is disabled and is not being shown to other users.
JACKIEO85

reacted to a post in a topic:

Lap-Band Failure Rates

I, of course, have to wonder how many of the people in the "failed" catagory have endrcrine problems, such as Cushing's.... It doesn't matter how much I eat, or don't eat for that matter. Calories have nothing to do with those of us with Cushing's, they seem to be irrelevent. The Band will never help us unless and until we get our endocine issues resolved. I would so love it if an endocrine screaning was part of the pre-band work-up. I think it would save not only heart ache over not being able to lose weight with the band, but save lives too. Strength and Courage

vinesqueen replied to Wheetsin's topic in The Lounge

vinesqueen replied to Daisalana's topic in The Lounge

oooh painting!!! I love to paint! I think the chemical you are thinking of is TSP. If it isn't, it should be. It will even take the gloss off semi-gloss if you need to. Always, always, always wash the wall before you paint. My very least favorite part about painting, but you gotta do it, smokers or no. The very best part about painting Laura, is that if you don't like it, you can always repaint. When I painted one of our rooms, I chose yellow, gold and white. My DH just about had a panic attack when he saw me toting in those colors. I sponged the colors, with the darker gold towards the bottom of the walls, fading to lighter the closer to the celing. I painted the celing yellow and white, sponged on. The effect is so wonderful and cheery! This room is an East facing window, and it gets zero direct sun, but because it's so cheery, it is never gloomy, ever. Once it was done my DH complemented me, and said he would never doubt my color choices again. Or at least, he said he would never tell me he doubted them again...

vinesqueen replied to Esmeralda's topic in The Lounge

Hello Esmeralda Many people report that they are now a "cheap date" after they are banded. Because of the small pouch the booze is thought to enter the blood stream quicker. And yes, not eating will make it hit even harder and faster! Dancing is a great form of excersize!

Of course I remember you Lauren! I sure hope you aren't mad at me for sending you here

Thanks Betty and Susan! It's nice to be back!

Hello everybody! Did you miss me as much as I've missed you? You would not believe the year I've head, no way now how. My life had gotten tremendously better in so many way, but the cure is almost as bad as the disease. I cannot access my old vinesqueen account, so I am using this on until thre is some sort of resolution with the accounts. Well, I have lots to share with all y'all, but tonight it is late already. I promice to post more later, but I just wanted tio stop by and say Hi!

We had terrific wind and rain here in Bellevue this afternoon, but then it blew over. Not sure what part of B'vue your daughter is in, but we have power... Some small comfort for me anyway. I was out and about earlier this evening, and didn't see any dark areas, so perhaps she's got power back? I sure hope we don't lose power again, espeicially since we still haven't been able to lay in a large supply of wood. We have enough for a couple of days, but not another week... Yikes! Sultan apperently already has 4 inches of snow.

Add my vote for NWWLS. Dr Montgomery did my DH's band as well. My DH is still the biggest person they've ever banded at the clinic, and he was in hospital for, I think three days, but he was Super, Super MO... BMI of something like 80+

We were without power for a full week. And we had house guests from Austin TX. A Cushie friend had come to town to see the sights, and of course, it was too late for her to change her plans... They ran out of road closed signs, so we had "Bridge Closed" signs. Still cracks me up. We had several main roads closed in the area too from fallen everything. We have great neighbors, and luckily, being an avid camper, I know how to build a fire, even with wet wood. I'm just so glad that my fireplace is big enough that when I get those bricks hot they radiate like an oven. But once I get cured, we are definately getting new front windows... Need those double pane windows, that's for sure! Currently, we still have the original 1950's giant picture windows... COLD! One of the houses on the next road lost their roof... it just peeled away like an orange skin. Ended up in a giant ball of debre in their side yard. I think they prolly have a case against their contractor... The roof was only about 3 or 4 years old and now they need a new one... Of course, now we've lost our giant laural hedge of doom... The snow we got a few weeks ago took out a very large section... pulled it up by the roots. So we have to figure out what we are going to do there. ...

I feel for you! WE had snow yesterday and today... Nothing stuck, but still, snow in Seattle... We lost power for over a week, and man, was it cold! We finally resorted to spending a night at my husband's work because they had power, and we had temps down in the 20's. COLD. Not the best time to have house guests... Hope ya'll are not having the problems we did with folks bringing in generators and BBQ grills and ending up with carbon-monoxyde poisoning...

vinesqueen replied to Poodles's topic in The Lounge

oh to have such trouble... Sorry, just feeling sorry for myself today I guess. today it id difficult to be sitting still at preband weight and size. Must be the weather or something.

I am so angry that they have turned the Prince of Peace into Mars, into a vengeful war god.

tha's just it, there are already laws that provide for "emergency conditions" like letter bombs and antranx...

yup, that is exactly it, "country gravy" is a milk gravy, typically made from and with Breakfast sausage as the base. Brown gravies, of course, use Water, and not milk as the liquid. mmm gravy...