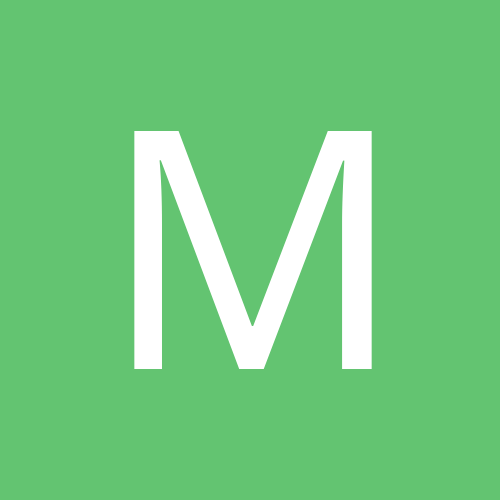 Mariposa Bella
LAP-BAND Patients
Content Count

1,748

Joined

Last visited
Everything posted by Mariposa Bella
Excuse my ignorance, but what is the C word??

For many years Oprah has dedicated herself to helping people here as well. Just recently she donated millions of her own money and joined efforts with Habitat for Humanity to construct many new homes for families affected by Wilma. Do some research and you will find cause after cause that she has contributed to and helped with. Not many people in her position do these things. The school in Africa was always one of her dreams, women over there are denied the opportunities we are blessed here with. Oprah wants to empower them to become educated. If you educate a woman who is the head of the family, she will educate her children and the cycle will eventually start changing. I truly admire Oprah for all her efforts here and there. As far as the giveaway shows, maybe we are just a little jelouse that we aren't a guest on the show on one of those days. I know I always wish it was me. And you know IMO, there is lots and lots of poverty here in our own country. But there are opportunities here that don't exist in other countries. I am of the thought that if you want to succeed you will. How many people have come from nothing, and become successful?? Many, including Oprah herself. If you work hard enough, it can be accomplished. If you sit on your ass and feel sorry for yourself, then you won't accomplish much. I'll never forget an article I read regarding Oprah, (way before she built the school) where she took doll babies to girls in Africa. She had these black baby dolls (double dipped in the paint) to be made darker to look like these little girls. Oprah said that when these girls received these dolls that looked just like them, she said the smiles on those little girls faces is something that she will never forget. How admirable, don't you think. I think Oprah is genuine and I admire her for all the beautiful things she does.

Well, I guess you are recovering from your surgery, hope all went well. I am also around your height and have full large D's, I'm hoping for a lift and reduction to a full C.. I think the larger boobs make me look heavier and I almost always have to go up a size in shirts to accomodate for the large boobs. And then when I fit the boobs, the waist area is always large, so it is always a problem. Wishing you a speedy recovery, keep us informed.

No regrets, I was banded in Nov. "04.. And loving my band.

Alex, this site has been a lifesaver for me. Back when I was banded in '04, I had no access to this type of information. It was Godsend when I came across this site and was able to get my questions and concerns answered. Thanks a million.

Mid 30's reporting in here. I had the pouch in the front and had to have a tt.. Love my flat belly and my cute belly button. I also had body liposculpture to lipo fat deposits all over my body and I'm sorry to say yes, there is loose skin and I don't think that it will get any better. Good luck and if anyone knows of any products I can use to tighten the skin up let me know.

Mariposa Bella replied to GreenChrysalis's topic in Rants & Raves

I wish I had only told my husband and not anyone else. My mother and dad have been extremely supportive, but she told some of her relatives and they are idiots and sometimes say stupid stuff regarding the band and my decision to get it. I was at 190 lbs so even though I was overweight, they didn't see it as an exreme problem. I was unhappy with myself and that is what mattered to me. My mother's sister said that since I was such a great dresser and took such good care of my apprearance no one really paid attention to the fact I was fat. She said I was a "pretty fat girl". Oh, she is such an idiot. Others just said that I was cheating cause I got the band. IF they only knew what hard work it is to lose and maintain the weight. And the worst of all, was my best friend (who is overweight) who I made sear to not tell. Once I started losing and getting compliments and attention she took it upon herself to tell others. That really hurt me, that someone that I loved like my own sister would feel jelouse of me. As far as my in-laws well they are all ignorant and would not understand, so I didn't tell not one of them. When I got my band I hired a personal trainer to work out, so that is the explaination they get for all the weight loss. Excercise and eating in moderation.. No lies there. I do have to tell you, that I got a tt and body liposculpture, so that thinned me out even more and now I get accused of getting a boob job. My boobs where huge before and stayed huge. So I get asked who my ps is and how much did it cost to get my boobs done. Isn't that a hoot?? I take it as compliment, my boobs must look damn good if they think I paid for them.. Good luck in whatever you decide.

Well this has been a past topic of a very hot discussion in the past. Whether your selling yourself short by not trying to get to a smaller weight or size? And all I have to tell you is that You and only you should decide where you want your goal to be. I am 5'3" and I had set an original goal of 130 or 135 somewhere in there. When I got to about 137, I looked really nice, (after my tt, and body liposculpture). So I decided that is where I wanted to be. I wear a size 8, sometimes 6 and I feel great and healthy. There was a point where I was at 133-135 and I was really starting to sag in my face and look old and I certainly didn't need or want that. And let me tell you something else, I am married to a man that never ever gives compliments and when I was at the 137, he told me I looked great and sexy and he didn't want me to lose anymore. So taking his comment into consideration and feeling and looking great myself, I decided that is where I wanted to be. That weight is on the higher end of what the supposed norm is for my height, but screw that. I feel great at this weight and this is where I'm at. Take it one day at a time, don't let others impose what they think you should weigh. Once you get to where you think you want to be, evaluate yourself if your happy then stay there, if you think you need a little more, well then shoot for that. But do what is best for you, not what anyone's chart or opinion says. That is all I have to say. Good luck to you.

I never have to do any type of special diet before a fill, now after a fill I usually do about 2 days fluids, then 1 day mushies, then eat normally.

Hello all, I'm in SW Fl, I live in a small town about 35 miles East of Ft. Myers. I was banded in Mexico back in Nov. 2004. I have been at goal for about 2 years and l love my band. I see Dr. Gomez in Miami for fills, he is a sweetheart and boy is he sweet on the eyes.. Good luck on your upcoming surgery and looks like the rest of you are doing great. Keep in touch.

Well, of all the low things to do. Last night someone stole my trash can. What is even creepier is that we were home and awake when it happened. We got home from a party at 8 pm (and it was there) at 10 when hubby went out to take the trash can to the curb, it was gone. I mean it is a huge can, they had to bring a truck to haul it. It was also full of my trash which is what is really worrying me. I called the sheriff's office and requested extra patroling and they said okay. I have to tell you that I live in a small town in a very good neighborhood across the hwy though there is the bad part of town. Well this morning on my way to work I decided to take the scenic route (if you know what I mean) and there was my trash can at someone's house. I called to report if, gave the address and everything, and they came, but the officers knocked on the door. No one opened, of course. They couldn't let me take my can back because I had no proof that it is my can. Well, I guess that if fine and dandy that someone can steal from me and get away with it. I went to the store and bought them a big box of Cookies and a Christmas Card and this is what I wrote in it: If you needed a trash can you could have asked Santa for one. God Bless you and your family this HOliday Season. Merry Christmas to you. Your neighbors across the way.. You know who!! I went back to the house and left it at their front door. We are lucky though my car was open with my $500 purse in it and I never have cash, but yesterday I hit the atm and have 200 in it. They didn't take that. And my husband had the back of his truck full of tools and luckily he parked it in the garage. Well anyways just had to tell someone.. pisses me off.

Is anyone else fascinated by the Biggest Loser? I love that show.

Mariposa Bella replied to Daisalana's topic in The Lounge

Yes, it is dead here too. I am heading out and gone until January 2, 2008.. Yeah, I can't wait. I am bummed that I'm not going to Texas and Mexico, but I'm going to make the most of it. Well, wishing everyone a Merry Christmas and a Happy New Year. Take care.

No, these aren't really neighbors, they live across a highway in another neighborhood. I guess the guilt got them, or the fact that I knew who they were or for whatever reason they decided to give it back. It wasn't so much as the actual trash can (although it is a nice, large expesive heavy duty one) but more of wtf of the whole situation that made me upset. Who know why stupid people do what they do??

Well, everyone just told I never should have even gone to that part of town and that I'm lucky that someone didn't shoot me. I'm thinking maybe it was kids and when the momma got the card, she made them bring it back. Well, whatever it was, I'm glad they gave me my can back. I just hope they don't come spray paint my car or house tonight. Oh, I keep forgetting that I have a 3 car garage and if I weren't so damn lazy I could just park my car in there..

OMG, my daughter just called me. They brought my trash can back.. Can you believe that?? She said a truck parked on the street and left it by the curb. Too funny. I guess it was the cookies.

Mariposa Bella replied to Wheetsin's topic in The Lounge

I must admit that I am a natural flirt. I do it without even trying, with both men and women. It is just part of my personality. I work in Economic Development and we deal with lots of wealthy men and they just love coming into my office to see me.. I'm married, so it doesn't go further than the flirting. I must be honest and admit I like the attention. It has never gotten out of hand where anyone ever was or is disprespectful, just innocent flirting. One man told me once, gosh your perfect aren't you?? The only thing wrong with you is that thing on your left hand.. I was shocked and said what?? I thought maybe I had a wart or something, looked at my hand and he started laughing.. He said that thing, you know your wedding ring.. It was too funny. What can I say, I'm a flirt.

How awesome to see that this tool we have has helped you achieve your goals. Congratulations!

Yes, they are. What is sad is that my five year old son told me, mommy, maybe they are real poor and needed a trash can. But they could have asked you for it and you would have given it to them, right Mommy? I told him, yes I would have. My daughter asked me why those mean people stole from us and I said, it is okay, don't worry about it, God will punish them and my little girl called me on it and said mom that isn't too nice of you to want God to punish them. So that made me feel real bad and I apologized. Okay, I'm trying to let it go, but it is just bugging the hell out of me, not the trash can, but the situation. Maybe I should demand a CSI team be called in to determine if my families DNA is on the trash can to determine it does belong to us.. ha, ha..... It is a shame that people do things like this. Should I buy a chain and lock and lock it to a tree, wtf... ugh??

Everything she said, including the hug.

Okay, I went back and did a search and this is the first post I made after my surgery. I'm back, had my plastic surgeries... Hello, everyone, just wanted to update everyone on my tt and lipo. Well, I got back last night and I'm really exhausted. The whole thing was really hard, it is quite uncomfortable. The tt itself didn't hurt and doesn't hurt, its all really numb. The all over lipo is what I'm sore from and was even more just out of surgery. I went into the surgical room at 10:30 am to get drawn on and prepped and at about noon I went into surgery. It was a really long surgery, I didn't get out until about 7 or 8 pm. The doctor says that the body liposculpting is time consuming as he has to hit all the fat deposits on the body. I mean everywhere. Arms, upper and lower back, the side of my breast, the fatty spot between your breast and armpit, waist, thighs (inner & outer), butt, just everywhere. I am still swollen from all the lipo. Then he did my tt and injected some fat into my butt to give it a rounder look, I can't see any difference there, yet, my lower back is too swollen. It was hard for me, there were nights I layed there and thought what the hell did I do to my body??? Am I crazy, how can anyone cause so much pain to themselves???? You wonder? I can't tell you how many times I promised God to let me get through this and I will never do this again... I stayed in the hospital 2 1/2 days and that was really good, the hospital is a private hospital and I was so well taken care of, the nurses don't speak Eng., but since I speak Spanish there were no communication issues. They were there for my every request and question. Let me tell you I'm not an easy patient to take care of, I think I wore out the nurse call button, I'm sure they were glad to see me go. The doctor and his staff were incredible, just wonderful, answered all my questions and concerns before and after surgery. He would come see me 2 or 3 times a day, which was wonderful. The first time they took my full body girdle at the hospital to clean my incision, I looked at my scar and belly button and got really anxious and nervous and almost passed out, I started crying and got really uspet with the whole thing. That was when reality hit me what I had done and how major this was, so it was quite disturbing at the time, The nurse ran to get the oncall Dr and he stayed with me until I calmed down and didn't feel like I was going to pass out. I have to say that if you are planning on doing this, make sure you will have someone with you 24/7 to help you, you will not be able to do this alone. It is not easy. But it will be worth it once its all done. I am still in between, I don't know if this was the right thing to do and I'm sure it will be the right thing to do. Its just hard. The whole time I was in pain, all I could think of, I could have taken a two week vacation in Hawaii with my husband with all the money I spent and I could be having fun enjoying myself, instead of being in pain. My mom and stepdad where wonderful, they took awesome care of me and my kids, my oldest daughter also helped me out alot, she's great. I was nervous about my little one not understanding and wanting to jump on me or what not, but he was great, he was told mommy had boo boo's and he would try to stay away from me. Well, that was my ordeal, Its two weeks today, so I'm still not out of this, it will take a while, but it looks like I'm going to be okay. Oh, I forgot to tell you all, the shunt for drainage is a pain in the ass, I hated that thing so much, I just had it out on Friday morning, I was draining more than the usual and the Dr. had to leave it in longer, oh my what a pain in the butt, that was the worse thing about this. Well, I'm glad to be back, I have tons of work to do. The best thing is to be back home and to see my husband, I sure missed him, it would have been easier to have him on my side during the recovery. Well, got lots to do and will have to come back and read up on what everyone has been doing these past two weeks. Thank you to everyone's prayers.

I posted this on another thread.. I am very happy with having had my ps in Mexico.. This coming year I am going back to have a breast lift. Tummy tuck and body liposculpture. $6500 in Reynosa, Mexico Included all labs and was in a private hospital, had private nurse. The body liposculpture was lipo of hips, arms, lower back, waist, inner and outer thighs, bottom of buttocks, fat between breasts and arms, here there and everywhere. Fat redeposited on bottom to make it look rounder. I had a great experience and because the hospital is about 10 min away from the U.S. border, I figured if I was in any type of trouble or distress after the surgery my family could get me to a U.S. hospital quick. You would however be amazed to know that the private hospitals in Mexico are outstanding. I had a private nurse and the dr was in the same block as the hospital, so he was in about 3-4 times per day to check on me. I was well taken care of. When the attending dr changed my bandages for the first time, I freaked out when I saw how large my scar was and almost passed out and started crying (I know, I know). He sat with me for about 2 hrs and calmed me down and made sure I was okay. Now, how many dr's do you know that do that? probably very few. It was a wonderful experience, don't deny yourself the possibility of getting your make over in another country. The doctors are very qualified. Just MHO.

I'm sorry, but I love Paula. She is so crazy, how can you not love her. :clap2:

I'm telling you they looked fantastic. They are sure lookers.