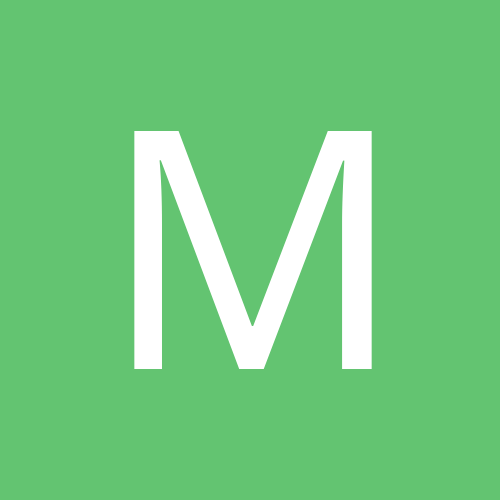 Mariposa Bella
LAP-BAND Patients
Content Count

1,748

Joined

Last visited
Everything posted by Mariposa Bella
Very mixed feelings about my band. Sometimes I loved it other times I hated it. But it did help me lose 65 lbs and i loved it for that, loved how hott I looked, but hated that sometimes I pd'd on myself sitting in my car and countless times running to the bathroom to do the same. But it eroded and now I'm fat and hate myself. So I miss it but I'm ready to move forward with the sleeve.

Hello, I Had a lapband back in Nov. 2004, it eroded in May of 2009, life threatning infection, 3 weeks in hospital, being fed through a pic line and a tube down my nose to drain the acid from my stomach so my over 100 stitches would heal. Very scary but I'm ready to move forward but very confused over sleeve vs bypass. Dr Eddie Gomez was my fill Dr as my band was done in Mexico. Band removal surgeon wad Dr Sheih, excellent Dr in Ft Myers, FL. He is not taking Medicaid anymore so going to consult with Dr Gomez, what questions should I ask considering my prior history?? What should I be concerned about? Please help share your concerns and problems with me. I have a lot of problems with acid reflux and have been reading that is an issue with the sleeve. I am about 5'1" and weighing about 200 lbs, and will probably climb more if I don't do anything, please help...Thank you.

Hi Kelly, Ty for replying. I was a self pay in Mexico for the band, I just recently got Medicaid and was told they cover weightloss surgeries, don't know which ones yet. I do have a small hernia at the top of my stomach, is that what causes acid reflux? I was on an anti reflux med but it was $300/mo and I stopped being able to afford it. After I lost the band, I lost my gall bladder 3 months later and then a year later had surgery for removal of scar tissue as I was having stomach spasms and Dr thought that was why...Not, still have that issue any strenous activity makes my intestines feel as if they are going to flip or turn, so painful it drops me to my knees. Sometimes last a few seconds sometime longer, then it releases and goes away. Feels like a rock in my stomach when it happens.....surgery didn't help but I hope that Medicaid will be able to help with all my issues, I am in Florida and don't know much about program, but surgery coordinator told me to make appt. with Dr and review my options and issues......so wish me luck and very nice to meet you.

Thank you, I found it and posted.

Where is the band to sleeve forum? And thank you, so much for responding.

Hope someone responds, last post, no one did. New to this site, but was on Lapband Talk since my surgery. It was a savior and the support I needed, please don't disappoint, I need your help.

So when you have the sleeve it is only an overnight surgery? I had a lap band that eroded and caused too much damage and infection. A 3 week hospital stay and over 100 stitches to repair hole in my stomach. Very traumatic...Can't ever get a band again, I'm up to 200 lbs and probably will climb more if I continue on this path. I miss my band so much, its been over 2 years and I think its time to look into the next step. Very confused and scared as the erosion was a life and death situation, but I know where I was and where I am and I hate myself. Just want the thin, healthy and hot me again.

Hello, I used to be very active on this site when I had my lapband. I was in love with my band. It eroded over 2 yrs ago and caused a very life threatening infection situation. I was very scared but it was even more traumatic to know I was losing my band. It took over 100 stitches to repair my damage. I had reached my goal weight of 137 and looked and felt fantastic. Dr Sheih in Ft Myers FL did the removal and said I can never have another band. He offered to do vertical sleeve free of charge, I would only have to pay hospital fees, which are well over $10,000, so NOT an option. I recently lost my job and applied for Medicaid (FL), which I now have. I have gotten in touch with a Dr who've I've seen for fills before band removal. He takes Medicaid so its ideal, I read somewhere that Medicaid doesn't cover the sleeve because it is not FDA approved. Is that correct? Since the band is not an option I'd have to do A gastric bypass which is scary to me. I am now 200 lbs and climbing...Can't sleep due to severe reflux, I'm always dizzy and lightheaded which my friend says might be high blood pressure and have difficulty walking due to my knees and lower back hurting and on top of that a broken bone in my foot which didn't heal correctly. My grandmother and her daughter passed away due to diabetes complications. My dad has high cholesterol and heart issues, I don't want to go down those roads. Any advice? I really want the sleeve, I wwant to live a long happy life with my kids. Please Help.

Wow, it has been a long time since I've posted, I think.. The site has changed so much. Wonder how many of the oldies are here and if anyone remembers me? I'm sad to say that I lost my band in April 2009 and in a very taumatic way. I had some leakage at the port site and pinched the little sore that was there, it burst open and puss started coming out. It took a couple of days for me to be able to travel to my dr's so when I went that little hole was deep enough that I could see in my belly. The Dr said my port was infected and that I probably needed to have my port removed until the infection cleared. Because I did not have ins. I asked that a gi not be done and the port removed, well we scheduled removal for the next morning. I came home and was quite upset I called my bf and she told me to not wait and head to the ER (since I had been a little feavered) I decided to go to the ER where I know they have a lapband dr who has a very good reputation.. I called ahead and Dr. Shieh my savior, was waiting for me in the ER and admitted me right away. The next morning they did a GI and he determined that my band had eroded into my stomach. The stomach had then started to grow over the band and there was a lot of infection there. The doctor said this was very serious and scheduled me to have my band removed. If I had gone to have my port removed as I was scheduled the next day, the unfilled band would have released all the infection into my body and possible infect my vital organs. Dr. Shieh said someone must be looking out for me cause this was extremely life threatening. After the removal, I had to stay in the hospital and fight the infection. There was so much damage to my stomach, I think he said it took over 100 stitches to fix it. I stayed in the hospital for 16 days, with a tube down my nose to my stomach so that the acid could be absorbed. Not comfortable at all. I was fed through a pic line as the stomach cannot be used after such trauma. The port site was also a large open hole that had to be packed and cleaned twice a day. It was very hard for me to have gone through this as I have three beautiful kids that need their mommy around. I am so grateful to God for giving me the opportunity to be here with my kids. My troubles continued, I came home and could not get to feeling better, I kept having pain and had to go back in the hospital, I had 3 large gall stones and had to have my gall bladder removed. Well, after the surgeries, I started getting these horrible, drop me to my knees pains in my stomach. My intestines cramp and spasm into a hard ball. It feels like my stomach is trying to turn, soooo extremely painful. Nothing eases it, it comes and goes out of no where. I try to massage it but that does not seem to help. I returned to Dr. Shieh and he has never had any return patients that have lost the band have this, so its a mystery to him. We did a battery of tests, incl. CAT scan, and nothing was found. He said I had a lot of scar tissue and maybe that was causing the pain. So a year later to surgery I go again, he removed some scar tissue and hoped that would solve the problem. It has been about 4 or 5 months and the spasms still come. After they come, my stomach stays sore for days, so baffled by it. I have done tons of research on the computer and cannot find any information on what might be causing this. I have been back to the dr but without being able to show him he has no clue. Praying that someday soon I will find the cause and cure or that they go away. Yesterday, I slipped and fell and twisted my abs when I caught myself and that brought a whole slough of these spasms. Still sore from them and when I move I feel them coming on. My stomach gets rock hard and stays like that until it decides to stop on its own.. Sorry I'm rambling, but trying to give my symptoms so that maybe one of you can help. :smile2: As for my life after band removal, I miss it everyday. And because there was so much damage I can not ever get re-banded. Dr. Shieh offered to do a vertical sleeve free of charge, I'd only have to pay for hospital bills, but that is $12000 I do not have to spend on that. I have gained 20 lbs and am so unhappy about it. My stomach does not digest properly anymore, my food stays in my stomach for days. When I take medicine sometimes it works sometimes it doesn't. I can't even take my sleeping pills anymore because they won't work at night and kick in the next afternoon. It is crazy. And increasing physical activity is impossible, anything strenous brings the painful spasms on. Very frustrating, to say the least. Ready to be my normal self. All other aspects of my life are wonderful. My kids are doing awesome and I'm still in love with my adorable husband. Have a fabulous new job and trying to live life to the fullest.. But I think I will always miss my band. Tummy is still flat from tt but ass is getting bigger, that's were the fat ran. Well, ur caught up if your an oldie or if your new you now know me.

Thank you all for your concerns. I did reach my goal and stayed there the whole time my band was in, about 5 yrs. I so do miss it, but I do value that I am still here w/ my family. Trazola, I had my tt a yr after I got my band, and I continue to love the results, even though I've gained weight my stomach remains flat and nice. Wishingtorun, that did not happen because the port was leaking, maybe because the skin there was thinner with the port rubbing on it, the infection spewed out from there. I don't know what caused my band to erode. I had a lot of reflux when I had the band maybe that contributed. I don't know. :confused::thumbup:

thank you...this board got me through some really tough times, need to be here right now and get focused on achieving my goals. :biggrin:

Wow, this site has changed, not one person has shared any encouragement or concern.:thumbup:

Wow, how time flies, seems like just yesterday I had this surgery... tummy is still flat, ass is bigger, weight gan went straight there. Hubby likes it..lol:rolleyes:

Hello, everyone, just wanted to update everyone on my tt and lipo. Well, I got back last night and I'm really exhausted. The whole thing was really hard, it is quite uncomfortable. The tt itself didn't hurt and doesn't hurt, its all really numb. The all over lipo is what I'm sore from and was even more just out of surgery. I went into the surgical room at 10:30 am to get drawn on and prepped and at about noon I went into surgery. It was a really long surgery, I didn't get out until about 7 or 8 pm. The doctor says that the body liposculpting is time consuming as he has to hit all the fat deposits on the body. I mean everywhere. Arms, upper and lower back, the side of my breast, the fatty spot between your breast and armpit, waist, thighs (inner & outer), butt, just everywhere. I am still swollen from all the lipo. Then he did my tt and injected some fat into my butt to give it a rounder look, I can't see any difference there, yet, my lower back is too swollen. It was hard for me, there were nights I layed there and thought what the hell did I do to my body??? Am I crazy, how can anyone cause so much pain to themselves???? You wonder? I can't tell you how many times I promised God to let me get through this and I will never do this again... I stayed in the hospital 2 1/2 days and that was really good, the hospital is a private hospital and I was so well taken care of, the nurses don't speak Eng., but since I speak Spanish there were no communication issues. They were there for my every request and question. Let me tell you I'm not an easy patient to take care of, I think I wore out the nurse call button, I'm sure they were glad to see me go. The doctor and his staff were incredible, just wonderful, answered all my questions and concerns before and after surgery. He would come see me 2 or 3 times a day, which was wonderful. The first time they took my full body girdle at the hospital to clean my incision, I looked at my scar and belly button and got really anxious and nervous and almost passed out, I started crying and got really uspet with the whole thing. That was when reality hit me what I had done and how major this was, so it was quite disturbing at the time, The nurse ran to get the oncall Dr and he stayed with me until I calmed down and didn't feel like I was going to pass out. I have to say that if you are planning on doing this, make sure you will have someone with you 24/7 to help you, you will not be able to do this alone. It is not easy. But it will be worth it once its all done. I am still in between, I don't know if this was the right thing to do and I'm sure it will be the right thing to do. Its just hard. The whole time I was in pain, all I could think of, I could have taken a two week vacation in Hawaii with my husband with all the money I spent and I could be having fun enjoying myself, instead of being in pain. My mom and stepdad where wonderful, they took awesome care of me and my kids, my oldest daughter also helped me out alot, she's great. I was nervous about my little one not understanding and wanting to jump on me or what not, but he was great, he was told mommy had boo boo's and he would try to stay away from me. Well, that was my ordeal, Its two weeks today, so I'm still not out of this, it will take a while, but it looks like I'm going to be okay. Oh, I forgot to tell you all, the shunt for drainage is a pain in the ass, I hated that thing so much, I just had it out on Friday morning, I was draining more than the usual and the Dr. had to leave it in longer, oh my what a pain in the butt, that was the worse thing about this. Well, I'm glad to be back, I have tons of work to do. The best thing is to be back home and to see my husband, I sure missed him, it would have been easier to have him on my side during the recovery. Well, got lots to do and will have to come back and read up on what everyone has been doing these past two weeks. Thank you to everyone's prayers. Love, e

Okay, this is going to be long, but I need to tell someone or I'm going to go crazy. Yesterday afternoon, I had a message from my ex-husband. He said some detectives went to his work and asked him to come in for questioning. He said he didn't know what he was accused of and wanted to know if I had anything to do with it.. Well, I don't. My brother works with him, so I thought I'd try to call him to get some information on what was going on. My brother didn't know anything, and said all their co-worker's were speculating whether I had anything to do with it. (My ex and I had major problems -custody/divorce-but over 11 years ago). I tried calling him back to no response, well, I called the jail and sure enough he had been arrested. When I asked what the charges were they said he had been accussed of sexual assault on a minor over 12 yrs of age under 18. I thougth my heart was going to pop out of my chest. I could not believe what I heard. I called his sister and she proceeded to try and explain to me what was going on. Sorry this is long, well, she said that 3 wks ago his step-daughter who is 13 was discovered missing in the middle of the night. He and his wife called the police and she was later found at some boys house. Well, they brought her home (my ex apparently had an anxiety attack over this) and all her privileges were removed (phone, friends, etc.) she was grounded. Well, later that week the girl and him has more problems and he threatened to hit her and she said that she would call the cops on him.. He then apparently went to the sheriff's office to tell them he was having a hard time disciplining her and that he had threatened to spank her but was afraid of getting in trouble with the law. The person he spoke to said that if he is married to her mother and he is supporting her he could spank, but no beat (in so many words). Well, then yesterday, these allegations come up.. I don't know exactly what she is saying he did. I don't know what to think.. I have a 12 year old daughter with this man. I'm devasted for my daughter. If he is guilty, he commited a serious offense and needs to be punished. I pray to God that this girl is just making this up and that it will all get cleared up. I hope he didn't do it, but what if he did?? From what I've seen, this girl is treated just like his own, he does just as much for her as he does for my daughter. She calls him daddy and apparently had a good relationship with him. What am I going to tell my little girl? If he did do this, I can't trust him with my daughter anymore. Bit they have an awesome relationship, she is daddy's girl and would be devastated. What if he goes to jail?? I am going crazy here. There are so many what if's.. Meanwhile, today, I called and he is still in jail waiting to go before the judge. This morning I talked to my daughter and told her that I talked with her aunt last night and that she told me about this girl running away. (My daughter is very private and never brings or takes any problems/gossip from or to her two homes) I didn't want to tell her about her dad this morning and have her sit in school all day and worry about it. I just am at a loss of what I should do to tell her and help her get through this. And if he is guilty, I have to wonder if he has ever tried to do anything to my little girl (I'll kill him if he has). I'm just rambling now, I know he loves her and would never do that. My gut tells me he is not guilty, but I can't stick my hands in the fire for him. Please pray for my little girl and for me, this is just a bit more than I can handle. My life is already falling apart.

Hello All, I have not been on the site in a very long time and today while checking my email I noticed this thread had some recent postings. Well, fortunately all this got resolved. Of course it took $50,000+ in legal fees from my ex to help him prove his innocence. In the end the girl admitted she had lied, but not after she caused so much greif for so many. My ex lost his new home and had to move to a smaller rental he owned and he is indebted and struggling with having that added financial burden. But I'm just glad that he was able to prove his innocence for my daughter's sake. He is a terrific dad to her and she loves him very much and would have been devastated if the outcome had been different.

Mariposa Bella replied to Gone4Now's topic in The Lounge

I am in agreement with your statement. Take it for what it is--made up comedy. If you stop and analyze every little thing that the media, tv or movies puts out there you will drive yourself nuts. What about all the blondes that are made fun of in movies, or the nerds? If there is something I don't agree with I don't watch it, end of story. My personal favorite funny part in a movie is in Norbit where Rasputia (sp?) is going in the Water park and the attendant asks her if she is wearing bottoms and she lifts her belly up to reveal her bikini.. I almost pee peed my pants. I personally am tired that we all take offense to every little thing out there. I don't have time to take everything personally, too much going on in my own life to worry about those things. But that is JMHO.

I too am an croniac insomniac.. I have just come to accept it. I take Lunesta it doesn't give me side effects like Ambien did. (I took Ambien for years, ignoring the sleep walking side effects just to get some sleep.) I too have one of those brains that never, ever shuts off. Go see your doctor, maybe he can prescribe something that will help you.

Wow, I didn't know there was another Mariposa on this board.

Wow, you guys have too much time on your hands.. if your sitting up late at night analyzing the lady in the picture.. you guys are so funny :frown: :frown: :w00t::frown::thumbup::tt2:

Okay, so where do I start.. I was banded on Nov. 04, have been at goal for a long time. I am happy where I am at, my weight stays pretty consistant around 137-140. I had gained a bit (7 lbs) last fall, managed to lose it all. So here is my ordeal, I think I want to get unfilled. I have some reflux issues and get tightness in my chest at night. I'm having a real difficult time at night. I don't eat late, but the acid in my stomach just wants to shoot straight up my throat when I lay flat. I am tired of sleeping with 3 pillows under my head, the heartburn is killing me. I want some normality back. (I can eat normally, no food issues, no pbing.) Since I do not want to lose more weight, I'm happy here (size 6 or 8), I was thinking maybe I should get unfilled. For those of you that got unfilled can you try to explain to me how it feels, are you glad you did it? I eat moderatly and healthy and I stay real active. What is the worse that can happen, if I start gaining, I can start filling up again?? right or am I wrong?? Can you help me. Help me understand what getting unfilled will be like. I have a doctor's appt for Wed., and I am planning on discussing this with him, but I wanted first hand advice from you, someone that has been there. Thanks a bunch.:wub:

Is that over the counter or prescribed?

I know that it is difficult for us to understand why men don't have a clue as to what we want or need. I am married to an unromantic man, he has no clue.. he is a good man, he works hard, he is a great dad, treats me well and is a great lover, but when it comes to romance.. zip, nada. It is very disappointing to me, but I'm learning to live with it. You see he was not brought up that way. His parents don't show affection between them and he plain just wasn't taught how to be romantic or considerate that way. And to some men's defense, women can be that way too. My mother is that way.. takes after her mom.. So I can't blame them. I am mother to 3 and I teach them to be considerate, to take time to tell and show people you love them. I teach my kids to write appreciation notes to their teachers and friends. I make sure I give them little gifts (not only on special occassions).. but just because. So they are learning to care about loved ones and appreciate those around them. So I'm hoping that when they are grown, they will continue what they were taught. When my son gets older, you bet your little booty, that I will teach him to send his wife flowers, to buy her a card.. To draw a bath for her.. cook her a surprise dinner. As little or simple as it maybe, to show her he cares, and I'm doing the same for my girls. It works, I always see proof of how well this is working for them. This past V-day my kids made surprise cards for my husband and I. So sweet. I got their teacher's some small inexpensive flower bouquets and my 6 yr old daughter asked if I could also please get one for Sabrina the lady that cleans her school. When she got out of my car that morning, Mrs. Sabrina happened to be there and she said no baby those flowers are for your teacher and my daughter said no they are for you. It truly surprised her, then I explained that my daughter really appreciated her cleaning her class and school. She was so pleasantly surprised with my daughter's gesture, it brought her to tears. Never had any child taken the time to show their appreciation for her. So you see, because I am teaching my kids to be caring and thoughtful, just maybe when they become adults they will continue what they were taught. Sorry for this long post, but your husband did remember your birthday which is great. Learn to love and appreciate who you are with even if they don't have a romantic bone in their body, like my husband.

Happy Birthday to you, happy birthday to you, happy birthday dear Wheetsin, happy Birthday to you................... I think the massage idea is a fabulous one...better yet, how about you ask him to get you a spa package for your b-day.. I love the spa, in fact I'm scheduled to go tomorrow. Wanna join me??