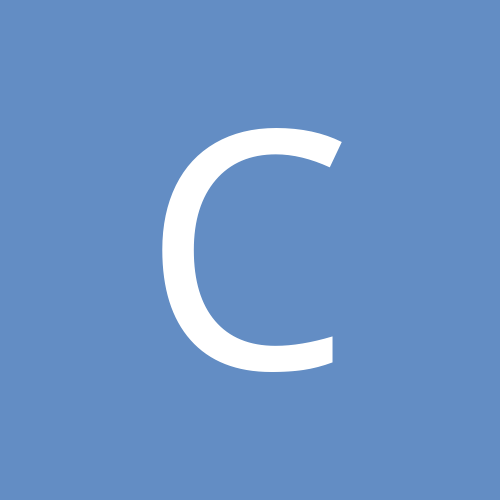 carolyn24seven
Gastric Sleeve Patients
Content Count

950

Joined

Last visited
17 Followers
About carolyn24seven
Rank

Bariatric Evangelist


Birthday

10/02/1946
About Me
Biography
Interests

R/V travel. Drag Racing. Surfing/boogie board. Fishing. Beachwalking. Bike riding. Playing cards.

Occupation
City
State
Zip Code
Atslady

reacted to a post in a topic:

Dr. Umbach in Las Vegas?

TipTop in TX

reacted to a post in a topic:

Wrinkles

itstimealready

reacted to a post in a topic:

NSV shout outs

Marlena

reacted to a post in a topic:

Depression After Gastric Sleeve Surgery

sounds like your trainer does not want to learn. Hummmm? Try talking to the Head guy again? I agree you need a trainer for correcting the positions. Wish this guy would get on your side! Maybe you could show your trainer this site? Depends on if he wants to learn anything. Good luck keep trying. I stopped working out and I am starting to "bag" Gotta get back to the gym!

Jane, thank you. I like the web site. Wonder if they ship free to USA? I will have to give it a try. Now I know where Aylesbury, Bucks is located! I thought you were in Pennsylvania. (bucks county) this site is so amazing for all the people all over the world! LOVE IT!

I haven't been back to this post for quite awhile. Well, I am at 180 still. and still exercizing. I have been eating a bit more. My face is ----well I am adjusting to it. I look good when I smile so smile it is! I think I will have the "life style lift" done in December. it pulls the neck up and the mouth area. It is approx $3,200. in Orange County CA. I am thinking of going to Mexicali for arm and leg lifts. Just too expensive here in SOCal. I would do this next Feb or March. M A Y B E. I have not made up my mind. I am in Cabo San Lucas Mexico and just about living in a swimsuit. So, I am getting adjusted to what I am seeing. I am so active, I would NEVER go back. I am NOT sorry I got my sleeve done. I am just coming to terms with this weight loss. The weight coming off is so good in so many ways that count for so much more than what I see in the mirror. I get it. I just want to make it a little better. Kinda tweak it a bit. Anyway I will let you all know if and when I do "anything" surgery wise. Until then I am going to keep exercising and smiling. lol

YEA Chancie!!!!! I saw the NSV was from you and thought oh goodie~I love Chancies posts. But this one is the topper of them all. SOOOOOOOOOOOOOOOOOOOOOOOOOOOOOOOOOOOOOOOOOOOOOOOOOOOOOOOOOOO Happy for you! You are and inspiration. You are one of my "angels" here on the Board. Thank you Chancie for being you. muah :-}}

Mountain Lover: WOW good for you! I will watch for another post from you in the next few months. I too am at 180. Kinda holding there, I just need to get re-focused. I am so happy with the sleeve. It has made this journey possible. I will pray for you and your family. God Bless.

carolyn24seven commented on TDL's blog entry in Blog 2642

You posted just fine. good luck to you and your Mom. I am so glad you younger ones can get this done. You will not have to struggle thru 45 years of shame and blame. Plus you will maybe not have the health issues you mentioned. You are so gonna love your life with the sleeve. Have patience. Breathe deep. Enjoy the journey.

You do nto need to worry. Unless your liver is "abnormal" already. The Dr. will not close you up for a slippery liver. Theposts I have seen on here fro NURSES, all say you cannot shrink/unslime your liver in 6 weeks. It takes a year or better. The pre-op diet is usually to get some weight off and get you in diet mode for the weeks following surgery. It is a good mind altering tool. Try your hardest, you know you want this. Just keep reminding yourself you want a better life and suffering thru a diet for a few weeks is small price to pay for that better life. You can do it. Keep posting, Good luck!

Congratulations! I wish you the BEST on all phases you will be going thru. It is a fantastic journey. I love my sleeve. Keep posting. You will do well!

Liz, OMG you have done such marvelous work in getting yourself "right". Your situation was so miserable. I am so happy for your progress. That you have the strength and willingness of spirit to continue is so inspiring for me. My little foibles and set backs are put in proper perspective because of your courage to continue posting honestly. Thank you, you may still be on a difficult journey, if you look back from where you were, doesn't the journey to where you want to be seem shorter? and worth it? and "doo-able? That is how I am dealing with the back slides and "failures" I experience. I am a bit disappointed that I can eat so much now. ( 6 months out) I am longing for the uncomfortable feeling that made me stop eating earlier. Carbs fill me up so I tend to want to go there first. Bad habit I am working on. I just wish I could be satisfied with one egg like before. See? there I go beating myself up for my thoughts. Working on that too! LOL gonna get back to exercizing, I felt the very best then. Thanks again Liz, you are my hero. HUGS !!!

yayyyy! u & me 67 lbs gone forever. size 14 it is sooooo goooooooood !! Now the hair loss thing. Yup, mine started at 4 months out. I am still loosing some at the 6 month mark, don't know when it will stop. Maybe at 9 months? I don't miss it as I have so darn much of it. My hair is actually more managable now. ( is that an nsv?) anyway you are doing super, keep at it and just come post once in awhile. That is what I am doing. lol

I bought a size 14 swimsuit from Costco. It is baggy in the stomache. My waist is so little. I am not taking the protein any more, I am still losing. I am still exercizing, but, my thighs are a mess. I am gonna keep at it. Never give up. I am sooooo, loving life as a 14 going down.

Congratulations Steve. You are doing a great job working your sleeve. Your "non-perfect" diet and exercize routines, shows us all we can be successful with our sleeves. All we have to do is try and let the sleeve do the rest. Thank you for the post, it will be very encouraging to a lot of us.

WOW tracy, He is stunning! I would love to go to a dog show. I like to watch them on TV. When you show in May will you be showing him yourself? Will it be in Calif.again? Would you post when and where, I think some SS~ers might want to come see a dog show, we are all doing or trying to do different things now. How are you doing weight/size wise? You probably posted that somewhere else but I did not get that link.

I am 191 at the gym scale. 195 on home scale. just gonna leave my ticker alone for this week.

With divorce comes a whole lot of problems. Be sure you are ready for all the issues that will come up. Try to get some counseling from your church if possible. The man you are "throwing away" will be a treasure to someone else. Everyone is replaceable. But, what you replace with is always going to have issues to deal with. When a spouse dies the grief counslers advise not to make any drastic changes for one year. Do not sell your house, do not re-marry, etc. I think that is good advice for WLS patients also. Do not be idle for that year, get counseling, grow your relationships. I wish you the best life possible.