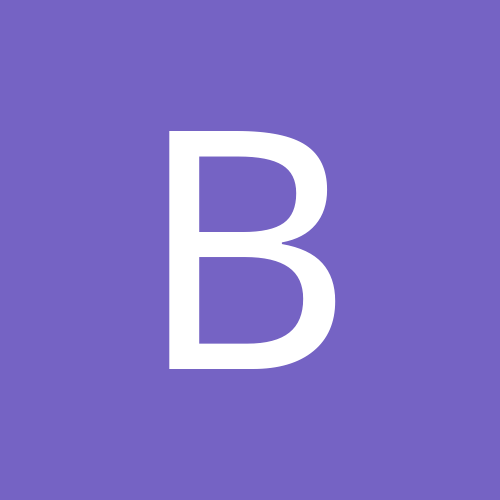 BeardedItalian48
Gastric Sleeve Patients
Content Count

268

Joined

Last visited
Everything posted by BeardedItalian48
POPCORN!! I went to a movie the other day, HAD popcorn. Could not eat much however a 'childs' bag was perfect splitting it with my grandson (4). Passed with NO worries.... WHAT would a movie be without popcorn. Glad it is ok to eat----LOL

Totally normal to be nervous. I was nervous about it and I normally do not get so. I will say this IN ALL SERIOUSINESS this is a life altering surgery. YOU cannot eat like normal people any longer. You will be full and uncomfortable if you are not careful of what and how much you eat. Do I regret it---NOPE however I wish I would have known about the indigestion and the pain if you over eat....IT SUCKKKKKKKKKKSSSSS To me this was the last choice after YEARS of trying to be at a normal weight

Do not think I have seen this... WHICH Over the Counter drugs are safe for the Sleeve and which ones should NOT be taken. Does anyone know? Thanks

Slaps VA on that getting smaller ass of hers!! Look ladies---we love that you pop in here. Keep looking in and we will keep looking:001_tongue:

Do not tell JUST anyone the key is under the mat! We love that the woman look in at us once in a while.... BE FORWARNED----we start grabbing!!

Darling Daisy! OK--I do not know you, about to meet you however at this time I do not know you. However I have made some observations. 1-your a nice looking lady. 2-your intelligent. 3-your witty NOW-I heard something a long time ago that helped me turn things around in my head. TO ME it was as simple as this. Do you think of your clock that wakes you up as an alarm clock? or do you think of it as an opportunity clock? NOW think about this. ALARM means you are startled....that you wake up in a state of alert, none of us like to wake up that way. AN opportunity clock means today what opportunities are coming for me that I will enjoy what good things are coming my way.....to me that helped me turn my negatives to positives. I am still learning to 'love' myself it has been a long slow process, one that was brought on by the way I was raised....HOWEVER I have overcome that and I refuse refuse to be a victim any longer. I get down I get moody but I always always try to look for the bright side to everything and I mean everything. Looking forward to having you here and all of us going out to have some FUN! HUGSSSSSSSSSSSSSSSSSSSSSSSSSSSSSS

IVs in the hand hurt and the Lido makes it go into without pain, even if the drug stings a bit. Anyone ask for that? Let me know. Thanks I HATE an IV in my hand so I asked them to put it "somewhere else" they did, they put it in my wrist. Also they did all of this while I was asleep, with drugs to relax me as they took me to surgery. They will accommodate you all you have to do is ask!

I had my VSG July 28 and feel awesome. No pain, no nausea, no nothing. I feel really lucky. Was 345 at my highest and just yesterday dropped below 300 (I didn't think it was ever going to happen). Just wanted to say hi and hope we can talk some time. Paul Kalamazoo, Michigan Surgeon: Dr. Alan Saber HEY PAUL!! I was raised in kalamazoo lived on Cresent Dr off of Burdick. welcome to the forums...Men here in this room YEA have a beer and the tv is on for the game. We ALLOW woman in here as they are nice on the eyes and other things(j/k ladies) Were you sleeved or banded? Any questions fire away! Again welcome!

GOALS for being skinny! 1) Size 36 waist or lower 2) Large or Med shirts 15.5 neck 3) Blood pressure normal again 4) To feel that I look good naked 5) To have other woman 'look' knowing I'm attached and happy 6) Stamina I want more to do things 7) 175 in weight 8) To make VA really more proud she is with me! I will because I want to!

I found this on Dr Aceves board..... DRUGS THAT CAN DAMAGE THE POUCH: Advil,Aleve,Amigesic,Anacin,Anaprox,Ansald, Anthra,GArthropan,Ascriptin,Aspirin,Asproject,Azolid,Bextra, Bufferin,Butazolidin,Celebrex,Clinorial,Darvon compounds,Disalcid,Dolobid,Erythromycin,Equagesic, Feldene,Fiorinal,Ibuprofin,Indocin,Ketoprofen,Lodine, Meclomen,Midol,Motrin,Nalfon,Naprosyn, Nayer,Orudis,Oruval,PamprinIB,Percodan,Ponstel, Rexolate,Tandearil,Tetracycline,Tolecin,Uracel,Vioxx (off market...not safe for anyone)Voltaren,ALL "NSAIDS" (*see below for the Cox 2 Inhibitors) DRUGS THAT ARE CONSIDERED SAFE: Bendaryl,Tylenol,Dimetap,Robitussin,Safetussin, Sudafed,Triaminics,(All)Tylenol,(cold products)Tylenol,Ex Strength, Gas-X,Phazyme,modium,AdColace, lcolax-Suppositories,Fleet Enema,Glycerin-Suppositories,Milk of Magnesia,Peri-Colace This looks like a pretty good list of good and bad...can anyone add to it?

OK------ As always, you will read the worst of the worst and then think OMG what if??? Well what if the sky is cloudy tomorrow what if my car doesn't start, what if what if what if....get my drift? From everything I have read, there are more problems with the RNY and Band than the sleeve. Yes the other two have more 'history' however the problems with the other showed early in the use, to date problems with the sleeve have been minimal compared to. Say a prayer turn it over to your higher power and let it go..... Peace

Attitude--- I was sleeved on a Sat. Sunday I slept all day, Monday I had headache, Tue & Wed & Thur. Friday I said screw this and had some coffee, ONE cup and no headache. As the days progressed I progressed with my coffee, today 26 days out I have two cups daily nuttin more. So to answer your question yes I had headaches everyday till I added the caffeine back......DONT LIKE THOSE KIND OF HEADACHES they hurt realllllllllllllll bad.

LADIES~~~~~ I am so sorry, I forgot the first thing in dealing with you all.......that is to LISTEN!! Let us not get into men bashing in here please, I know we are all pigs and we can be butts. All of us men know that, so we will admit that and let us move forward PLEASE.. That being said---- How is everyones weight loss coming along? I am doing real well 26 days and 24 lbs. I just hate the slimes and the tossing up dinner cause I did not stop eating in time. This too shall pass as I learn. Have a wonderful day!

Hey Sam!! I had sleeve surgery on the 11th of July. 255 at time of sleeve and I weight 231 today 8/6. Not bad.... Welcome to the board! We have a man room also, the ladies like coming in and looking around and that is fine with us. (more to choose from) VegasAngel is my fianc? and she had the sleeve 3 weeks before me. Just wanted to say HEY and if you need anything ask! Great bunch in here for the most part.

--------I don't normally comment on things like this, I feel the need! First---nobodies business but yours! Second---seems like all of a sudden everyone knows someone that died, had a bad time, lost to much weight etc....SCREW em! They are uninformed and going off fear. WE (people on the board) are informed and have done the research and KNOW we are making a good positive decision for OURSELF!! Vegas and myself have chosen to tell very few people simply for that reason. Fear based advice isn't advice at all, it is FEAR period! I at this point would get back on your horse, and talk to us in here and your hubby...and maybe your best friend, NOBODY else. You do not need it and they are misinformed!! WE ARE HERE FOR YOU 100%------ This is the best thing you will EVER do for yourself! BELIEVE IT OWN AND IT BECOMES YOU! Smile! We love ya~:thumbup1:

:lol0:SEX did I hear someone say SEX??? Looks around and shrugs shoulders.... Almost have forgotten what that is....between the tiredness and the icky feeling after eating there has not been any of that. NORMAL I want my normal life back with my sleeve....when is that coming????? OH well....see we do listen when someone mentions sex....:001_smile: Actually I do listen to VA otherwise I am not a happy camper cause she isn't happy. We all know that if the woman isn't happy the man wont be!

HI--- I also had to wean myself from smoking AND caffeine. I still had headaches due to the fact I did not completely get off the caffeine before surgery. I did quit the smokes, and have stayed off them!! Your doing the right thing weaning yourself off. Decaff is good the 50/50 mix is a great way, JUST remember the soft drinks have caffeine in them also!! BIG time for MT DEW. So you might want to consider taking yourself off the soft drinks completely and only using the 50/50 mix of coffee.....The coffee for me was harder than the smokes.....GOOD LUCK YOUUUUUUUUUU CAN DOOOO IT!~~~

Welcome!! I have been reading about people that have insurance that pays for this and I am in awe. We (vegasangel) were self pay, and choose to go to Mexico and Dr. Aceves. We are so glad we did, what a wonderful experience. I hate hospitals and HATE surgery, however, after seeing VA have hers done I choose to have mine done because of the care she received. Columbus Ohio are my old stomping grounds, I use to have an insurance agency in Richmond, IN and had clients in Columbus, not to mention a girlfriend. Welcome and enjoy your new life!!

CONGRATS!! I AM HAPPY FOR YOU!!!!!!!!!!!!!!!!!!!!!!!!!!!!! Welcome to your new Life---------:biggrin0:

HI--- I hate taking pills----I forget to take my acid reducer. Then I wake up like today with such bad heart burn----AHHHH you dummy take your pill. Sooo I guess I will take them as I am supposed to from now on. VAngel keeps telling me to do so, maybe I should listen!! HOW long do we have to take this acid reducer for???????????

WELCOME~~~~~~ I just want to say I am the resident dirty ole man, I am attached at the hip to Vegas-Angel, she and I are to be married on 10/10/10. That said, I am always a bit of a smart alick so take no offense. I was sleeved on 07/11/09 giving myself the gift of life, I was tired of yo yoing all my life up to 310 down to 178 up to 275 down to 200 up to 255. I decided to do this for a number of reasons, one my lovely lady had it done two I wanted to be thin, and three I wanted to be healthy. This to me was drastic, to me I had to admit I had a problem with food.....That being done at that point it was easy to do. Again welcome and we will all be here for you as you continue down your healthy path of life.

HELLO and welcome! Having had several surgeries, knee, shoulder, heart cath, hernia, and a boil removed I can honestly say the Sleeve surgery was a piece of cake. I had pain the second day, however, after that I was good as gold. The third day I was in very little pain, and left on Monday! IT sounds like your doc messed up taking you off the pain meds all at once causing you more pain. Plus taking out your other organs causes more pain in itself, I don't think it was just because of the sleeve.

BeardedItalian48 replied to Oregondaisy's topic in The Lounge

LET ME TELL YOU what is on my mind! First, realators that piss the other realator off so as we do not get the house we want. Second, this frigging sleeve not allowing me to eat a piece of bread with one slice of turkey on it with out throwing up. I am sooo Fu**ing tired of eating and feeling like I am going to get sick or getting a headache or getting that ICK feeling...is this going to end?>???? I want to eat a 2oz piece of steak, 1oz of potatoe all at once, and yea dont forget the 1oz of salad. That is all I want. I am tired of sf pops for my liquid because drinking water hurts. EHHHHHHHHHHHHHHHHHHHHHHHHHHHHHHHHHHHHHHHHHHHHHHHHHH You all wanted to know NOW you do!:mad0:

WELCOME MATE!! I was sleeved on the 11th of July. I have really had no problems except "learning" when I am full. I enjoy the fact that I cant without pain overeat. I have for the last 3-4 years been eating healthy, my problem is I eat wayyyy to much of it. So now I can enjoy the food knowing I cant eat as much. You will do fine---follow directions---and enjoy your new life!!!!