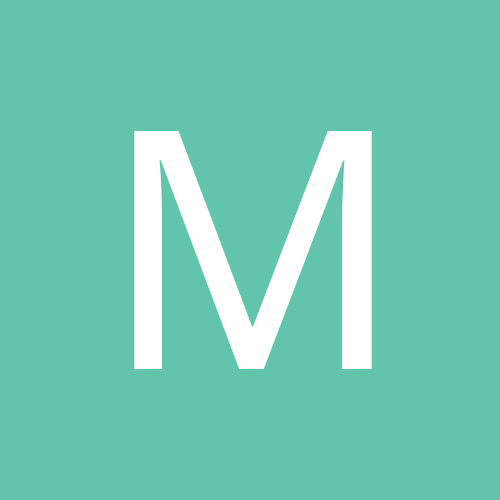 Manwithkids
LAP-BAND Patients
Content Count

98

Joined

Last visited
About Me
Gender
City
State
Zip Code
clsumrall

reacted to a post in a topic:

August bypassers/sleevers

Frustr8

reacted to a post in a topic:

August bypassers/sleevers

I also was 8/10 and down 14 lbs. My doc said the weight will come off in chunks. He said the scale may not move for a week, and then next time u look you'll be down 10-15. It'll happen

I'm two weeks out after plication revision to bypass. I feel great! I'm walking 3-4 miles a day and can eat anything. Obviously keeping it protein first and drinking plenty of water. No dumping, lots of energy! surgery date: 8/10 Heaviest weight: 298 surgery weight: 271 Cw: 258

hfarbman75

reacted to a post in a topic:

7 days post op

Frustr8

reacted to a post in a topic:

7 days post op

Orchids&Dragons

reacted to a post in a topic:

7 days post op

7 days post op and what a difference! I went from thinking I was never gonna feel good again to feeling fantastic. Hang in there everyone who's struggling the first few days

GreenTealael

reacted to a post in a topic:

Belly rumbles

I'm 5 days post op and my belly rumbles loud Like an irritated volcano and I have diarrhea (tmi?) 6-7 times a day. Is this normal?

Thank you..today is much better than yesterday! Still sore but no cramping or vomiting.

GreenTealael

reacted to a post in a topic:

3 Days post op

I'm 3 days post op from plication to bypass revision and am Miserable! Between the intense stomach cramps to the diarrhea, dry heaves and sweats, I can say this is not fun! Any recommendations? Please tell me this will get better. It seems I'm either sleeping or on the toilet. I'm trying to walk and get fluids down but between the other two things there just doesn't seem to be the time.

I have bypass tomorrow morning. I walked 3 miles a day with no issues. How long after surgery were you all able to walk your normal distance?

Sorry it's been awhile. Thanks for your concerns, my wife is doing well. I've read some of the comments and will elaborate a little. My wife did not have any underlying health problems when she had her complications. It was simply the stomach herniating and dying. The worst part while this was going on is that our local hospital was clueless with how to fix it and time was of the essence AND the OCC would not return calls and when they did days later, they had no advice. We truly felt abandoned. She ended up having an emergency sleeve surgery but was 3-6 hours from losing her life. Make sure you have a plan after your plication in case you have complications.

The pain was also in her left rib cage and just got worse. She thought it was heartburn for a couple weeks.

For about 3 weeks she was having what she thought was heartburn. She called the Occ a few times and they told her this was natural. Then came stomach pains so we went to our local ER. They had never heard of the surgery. They did a CT and said everything looked fine and sent her home. Next day the pain was not getting better so we went back. Again, no help. I called around to find the closest bariatric surgeon in the area. Once we got there by ambulance, they looked at the CT that was done and opened her up within an hour and performed the operation. She is doing better this morning but her heart rate is still very high and they are monitoring her organs closely. Anyone who has had this surgery needs to have a plan of where to go if this were to happen to u. They said she was hours from dying even though she was conscience, walking, and feeling ok because of the Meds she was on. Once the stomach starts dying, toxins flush into the cavity and kill all the organs. God bless

We had it done at the OCC. The Dr just came out. They were able to convert her to a sleeve but barely. 90% of her stomach was dead and her kidneys started shutting down during surgery. The Dr said she would have been dead if they would have waited til tomorrow. We are not in the clear yet, but it's looking better for now.

My wife and I had plication in March and have had lost some weight but yesterday we ended up in the emergency room because my wife was having bad stomach pain. After a CT and an ultrasound, it shows a large herniated sac full of fluid hanging off her placated stomach. They are doing emergency surgery right now. They are concerned about necrosis ( dying of the stomach). I'm so scared! I'll let u know what they find.

My post op weight was 291 on 3/26, I'm now going back and forth between 262-266. It came off quick but has been a struggle lately.

She has lost 21lbs which we both think is a success..it's only been 47 days since surgery and she is eating what she wants (healthy and much less) but other than walking a couple miles twice a week, there's no exercise. She looks and feels great. She's now at 144.