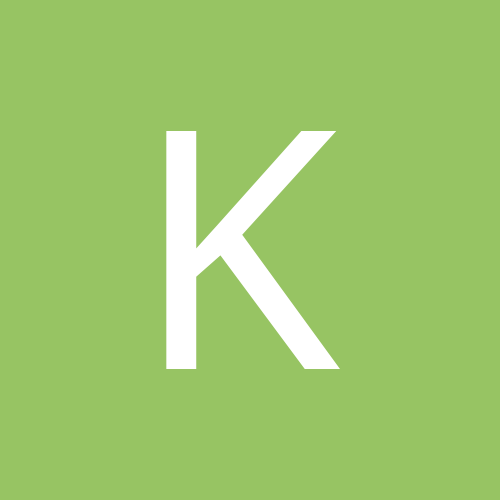 Kathie52
LAP-BAND Patients
Content Count

131

Joined

Last visited
About Kathie52
Rank

Expert Member


Birthday

02/11/1952
About Me
Gender
City
State
Zip Code
Domika03

reacted to a post in a topic:

Port Discomfort

Tonyann, WOW we have so much in common. I also was banded on July 9th and have a 14cc port (and in TX, Houston area) Domika,I have discomfort with my port also. I can always feel it. Sometimes I feel pain but mostly just that its there. Itchy, pressure, etc. I do bump it a lot. I was told by my unit that a lot can effect your port. Air travel, weather, some people say heat can tighten the band, stress...we all have that, eh?...so many things. The most pain I had was 2wks after surgery when I decided to clean the house. WOW! I really messed myself up for about a week. Hope this helped a bit.

Aint it great??? Lost 30lbs so far. Went on vacation, several weeks ago, went into my closet, and had the family laughing so hard. I looked like BOZZO in the pants I tried on. Shorts at the beginning of the summer that I could not begin to close, I now can get my hand down the front. Feel so good! Congrats all you bandits!

Maddysgram

reacted to a post in a topic:

I Had To Come Back To This Thread

elcee

reacted to a post in a topic:

I Had To Come Back To This Thread

JMV

reacted to a post in a topic:

I Had To Come Back To This Thread

DELETE THIS ACCOUNT!

reacted to a post in a topic:

I Had To Come Back To This Thread

Banderama~~~~My very first OBGYN, a very soft spoken southern gentelman, told me"Dont listen to anyone about giving birth. Your aunt Betty and best friends of your momma will just scare the **** out of you" Well, this is the same scenario. I was banded on the 6th of July. I was just reading horror stories about surgery. Mine was really quite wam, bam, thank you mam. After wards I did have some discomfort. One week, think it was about 3, my post started to really hurt me. But that was due to my stupidity of trying to do housework. And as far as drastically changing my life? No, I would not say that yet. I have lost, not alot but Dr. says I am right on track. Have had 2 fills so far. I can eat anything. Good luck Banderama!!! There are A LOT of Drama Queens out there! Also, please feel free to contact me if you need any support, questions, or just chat.

Newskinnygal~ I was banded on July 9th. So figure it out>ha ha.....I went through some MAJOR pain last week at my port area. I could not do anything. I couldnt slouch, twist, bend with out terrible pain and it lasted a week. Surgery nurse said I had over did with cleaning the house, soooooo. But amazingly it has gone away now. And the swelling has gone down alot. Hoped I helped with this. Message me for any other info! ONWARD GIRL!!!!!!

Kathie52

reacted to a post in a topic:

I Can Do All Things Through Christ Which Strengthens "me"!!

cknight~~~ Bless you for posting this! And please rely on this site for any further help you may need. The support here is outstanding. I am here for you personally! Message me for anything. BIG HUG!

Please don't scold me! Has anyone taking an ativan after being banded? I feel like I am going out of my mind. Every day, particularly in the afternoon, I get such a panic attack that lasts for the rest of the day. Very jittery, confused, etc. I am one week banded. ANYONE, please, help! And go ahead, scold me if you must, just HELP!

I was on the 6th also. Energy is non existent! But what really gets to me is the "jitters". I feel like I am going into a panic mood. Does this make sense to anyone? I am ready to climb walls, except I don't have the energy to do that.

Very good idea 2muchfun! Thanks!

Kathie52

reacted to a post in a topic:

Post Op Exam, Dr Hollis

Can anyone tell me what happens at the post op examination with Dr. Hollis? Just curious.

True Results have changed their band on drinking while eating. My doctor told me about 1 week before my op that they did tests and found out it did not hurt to drink sparingly during meals and also before or after.

I was banded on Friday, 6th. I dont have a small cup nor have I ever read about it. I just drink normally. I have noticed that today and a bit yesterday, it has started to hurt when I do forget and gulp. Hope this helps

Good Luck Tat! I went under the knife this past Friday. Let us know how your doing!

Thanks all. Guess I am normal! RobinGirl.....LOVED the pic!

Whew! Thanks all! Don't need any extra worry here.