Content Count

94

Joined

Last visited
About susan228
Rank

Senior Member


Birthday

09/03/1976
About Me
Gender
Interests
Occupation
City
State
Zip Code
I am 35 (36 in a week or so), currently weighing in at 265ish, 5' 7", large frame. I've been married to the best guy in the world for the last 5 years, & have a 16 year old daughter. And I love animals. My pups are one of the happiest slices of my life. I do medical billing to pay the bills, but hate my current job with a passion. I hope to one day break out of this rat race & fulfill my dream of working with animals in some way.

I have always struggled with weight, from around 13 years old on, always a struggle to keep myself at a respectable size. I did pretty well. My weight crept up & up over the years. I was at around 170 lbs when I met my husband. I guess I got complacent & comfortable at that point, because I've gained 95 lbs since then. I stopped keeping a leash on my ravenous eating habits, & let myself go. I struggled to get a hold of it again, with no success.

So a couple years ago, (@around 225 lbs), I started to look into the band placement. I went to a WLS seminar, & found that I did not qualify, as my insurance at the time (Aetna) would have required co-morbidities that I did not (yet) have. You see, obesity runs rampant on the maternal side of my family. Both my parents have suffered from heart attacks, strokes, diabetes, ect. I could go on, but I'm sure you get the picture. I do not want to be this way. I do not want to grow older & wiser just to become sick & be unable to enjoy my life. I did not want to become my mother.

So, disappointed, I put the thought on a back shelf in my mind & life went on, as it does. Last July, I had a change in employment; this new job prospect had Oxford insurance, which I knew was easier to get approval for WLS. I had renewed hope that help for my obvious problem would become available to me. So, (now at around 250 lbs) I went to another seminar, different surgeon, with the intention of looking into the band again. My husband came with. This was the first time I had heard of the VSG surgery, the doctor presenting said it was new, but they had been getting "exciting results". I didn't think much of it because, like the bypass, I was afraid of such a drastic change to my anatomy. When we got home, I asked my husband what he thought, & he said that he thought the VSG was suited towards me the best. I mulled it over, & to make a long story just a tad shorter, I went ahead to try to get insurance approval for a VSG.

I began hoop jumping. Neither the insurance nor the doctor's office was able to tell me if there was a 6 month supervised diet requirement, So, I got a tentative surgery date for 4/20/12 & went ahead to fullfill all the other pre op requirements. Oxford denied the precert request, missing 6 month supervised diet. *sigh* Ok, new tentative date 8/10/12, nutritionist visits, done. I then received a call in July from the surgeon's office that the doctor had an emergency on 8/10 (really, he knew a month in advance??), rescheduled for 8/31/12. I had to then hound this precert coordinator at the office every other day to send in my appeal with the 6 month diet record. I'm thankful I did, because I'm sure this would have never got done without me doing so. Finally, I am now approved & ready to go. My surgery is Friday morning.

Weight on Day of Surgery:
Surgery Status:
Pre Surgery
First Dr. Visit:
01/28/2012
Surgery Funding:
Insurance
Insurance Outcome:
2nd Letter Appeal Approval
susan228's Bariatric Surgeon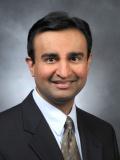 Center For Advanced Weight Loss
1738 Route 31 North
Clinton, New Jersey 07043