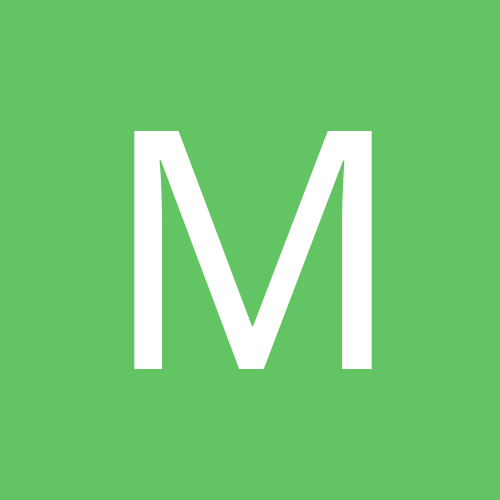 motivatedlap
LAP-BAND Patients
Content Count

177

Joined

Last visited
brannewmee

reacted to a post in a topic:

Anyone Have Chronic Diarrhea Long After Lap Band Surgery?

i only wanted to lose about 50 too so i felt a little crazy having the sugery, but i'm so glad i did it! i didn't want to wait until my weight go a lot higher or i had other health complications. now that i'm close to goal though, i'm wondering how maintaining my weight is gonna work...

things are going well! it's seven months since my sugery and i've almost met my goal! just had an endoscopy recently and everything looks good. i was worried because i was having pain but it has since gone away. i think maybe it was the tubing rubbing against something? it's weird because i can feel the tubing if i press on my side, but dr. kang said it was fine. thanks for the website! i'll have to check it out for supplements. i actually don't do the high Protein diet. i eat mostly regular food, just way smaller portions! good luck on getting the last 30 off! i feel like i plateau for a couple of weeks, then suddenly a kilo will disappear. i've stopping weighing myself all the time and now i'm mostly going by the fit of my clothes. i've also recently started exercising, so i'm hoping that will get rid of some of the flab!

Tams45

reacted to a post in a topic:

How Many Cc's In Your Band???

nicksmommy

reacted to a post in a topic:

Nsv's Anyone?

mags2u

reacted to a post in a topic:

Nsv's Anyone?

motivatedlap

reacted to a post in a topic:

Why You Need Carbs

Going into my closet and not being able to wear any of it because it's too big, which led me to go shopping where I purchased dresses and tops a size or two smaller than usual. Also, my "skinny jeans" were a little saggy yesterday- but they were tight two weeks ago.

Thanks for sharing!! You should add this is in the Food & Nutrition forum in case people don't catch it on your blog. So many people talk about cutting out carbs but that's why they can't poop! You need fiber and good carbs will give it to you. Great find!!

motivatedlap

reacted to a post in a topic:

Run My Life! What Should I Do?

Same here- I only told a couple of close family members, my boss and one coworker. I *only* want to lose about 50 pounds, so I don't want to hear people say, "Why go through surgery? You don't need to lose that much. You could do it with diet and exercise." Yeah, maybe I could, but then it would just come right back like it has every other time I lost it- I'm doing this not only to lose it, but to keep it off. I don't want to wait until I have diabetes or high blood pressure- both of which run in my family on both sides- or heart disease which has killed 3 out of 4 of my grandparents. Even after I lose the weight, I still won't tell people because frankly, it's none of their business. I might tell more of my family at a later point, but again, with that will come judgement- they are all obese and made fun of me when I did Weight Watchers- can't imagine their reaction to WLS! Wanted to add too that when people ask what I'm doing to lose the weight, I say "smaller portions, healthier choices and exercising more". Maybe that's lying by ommission, but it's also the truth. If I thought someone was *truly* interested because of their own weightloss struggle, not out of some curiosity to know a bit of gossip, I would share with them. Otherwise, I'm keeping it to myself!

I was banded 11-12-11. I've been losing slowly but steadily. I've had a couple of fills, but had the last one taken back out because it was too much. I'm going in next week for another one and the doctor is going to try something slightly smaller than last time. As far as restriction, I can eat anything and haven't been stuck. I have a day every now and then where I'm really hungry, but most days I can control my appetite pretty easily with a little willpower and hot tea! And some days I don't feel hungry at all. I just started excercising FOR REAL...sort of a new year's resolution. So far I've only been walking my dog, but now I'm taking a dance class one day a week and doing strength training 3 days a week. I'm happy with my weight loss speed so far, but I won't complain if my new exercise program speeds it up!

motivatedlap

reacted to a post in a topic:

Problem With Neighbours!

No, there was no misunderstanding and I know how the fills work because it was explained to me and I was given literature to read as well. After my first fill, I asked how much is in my band now and the doctor clearly said, "You have 10ccs in your band now". As I mentioned, this doctor is aggressive with the first fill- the few people I've spoken with who used him have all had well over 5ccs on their first fill. Just because you've never heard of it doesn't mean it can't happen. I think my next fill is going to get me close to where I want to be, so I'm looking forward to it!

motivatedlap

reacted to a post in a topic:

Sleeve Vs Lapband ? Help

Maybe your doctor could fill your band completely since you haven't gotten restriction yet and having it full could give you that. Or maybe it's been full at some point in the past and you had no restriction even then? That's obviously been very frustrating for you. My band is almost completely full and I don't have the "can't get certain foods down" restriction that I see a lot of people posting about. I also get a little hungry between meals. However, I would rather have that than the problems that result from a too-tight band. I went for my second fill and had it taken out about 45 minutes later because I didn't like the uncomfortable feeling it gave me. I'm able to use will power and hot tea to get me through those times between meals when I'm a little hungry. I know that's not an option for everyone, but a little help from the band and a little willpower CAN work for some people even if the band isn't offering the restriction that others talk about. Good luck FormerlyFluffy with finding a weight loss solution that you're happy with!

Maybe try adding in about 150-250 calories a day. Also, try to vary the calories you eat from day to day, like one day do closer to 1000, then the next day or two, do around 800. I was banded a couple days after you and I stalled a little because I was also keeping my calories around the same amount you mentioned- I just wasn't hungry and didn't want to force myself to eat. Once I started doing 750+ each day, the scale started moving again. Sometimes I hit the higher number of calories when I'm not hungry with the addition of a glass of milk or a cup of hot cocoa, but I'm still losing. Good luck!

Cynsae

reacted to a comment on a blog entry:

Its Only Been A Week?!

changemynametoskinny

reacted to a post in a topic:

Starting To Panic...

Go to tickerfactory.com to create your ticker. Once you have it, you'll get to a page that has code- use the HTML one- just copy what's in the little box. Then, come back to this site and in the top right corner pull down the menu and click on 'my settings'. Once you're at that page, look in the menu on the left for 'signature'. Click that and there's a box where you paste theHTML code you copied from the tickerfactory.com site. Save the changes and then you can preview it to see how it looks. If a bunch of text shows up in your preview, you might not have copied the whole code from the ticker site, so double check.

Is the pain near your biggest incision? Maybe it's where your port is? Mine is on the lower left side, but every surgeon seems to put them in slightly different spots.

I have the same problem and some nights I have bad snacks too (but the York peppermint patties from the holidays are almost gone so I will stop soon!). I only eat about 1/2 cup at meals- that's all it takes before I get my satisfied feeling- and that just isn't enough calories. I try to get around 800 calories each day (my weight is low enough that it's an acceptable amount). I've had a big fill and I just don't feel hungry most of the time. I know that we're supposed to avoid liquid calories, but I sometimes have milk or hot cocoa to push my calorie count higher for the day if it's too low. Hot cocoa is a nice treat! I also will eat a snack like almonds because they're pretty calorie dense, but healthy.

horsegirl315

reacted to a post in a topic:

Friday Lap Band Surgery - And Realized Today How I Need To Change

mdlapband

reacted to a post in a topic:

Friday Lap Band Surgery - And Realized Today How I Need To Change

hahaha!! congrats to you! this is awesome!!

motivatedlap

reacted to a post in a topic:

Two Months Banded And Happy

motivatedlap

reacted to a post in a topic:

Dr Oz Bad Mouthed Weight Loss Surgery ?

thanks so much! this is very helpful advice!

i'm using one called nutrilite from amway (i live abroad, so i have almost no options for protein powders). it's a soy protein rather than whey. the description states that it has a 'neutral' flavor and i agree. it's slightly nutty but i mix it in chocolate milk and it makes it a little creamier/thicker but doesn't really alter the taste. i also tried dissolving it in hot Water and it blended in just fine with no clumping. i haven't put it in anything else- i get banded in 2 days though, so next week i'm sure i'll be adding it to more things, so i'll report back! i'm personally only going to do beverages as a meal if i am too tight to eat. i've seen so many people mention having trouble eating in the morning, so that's when i see me using this the most.