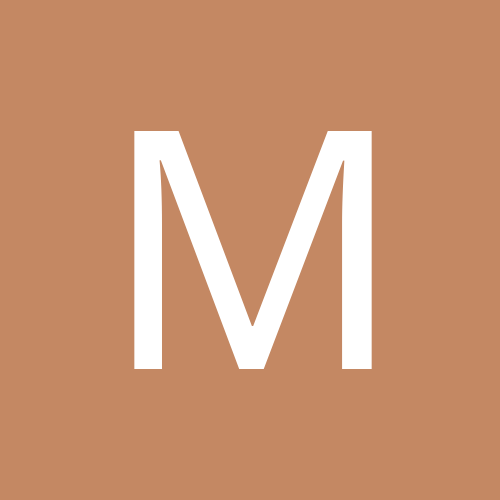 Mommy202
LAP-BAND Patients
Content Count

94

Joined

Last visited
About Mommy202
Rank

Senior Member


Birthday

06/06/1970
It's a special day here at BariatricPal, according to your profile..it's your birthday. Happy Birthday, Mommy202!

My name is Joel Sopp from Regina, SK. I am 6'3 and 437 lbs with a BMI of 54.6.

 

I am currently on the Board of Directors for the Saskatchewan Bariatric Surgery Support Group (www.sbssg.ca) and we are a Non-Profit WLS Support Group.

 

We have our Annual General Meeting coming up, which will take place at The Holiday Inn Hotel & Suites, 1800 Prince of Wales Drive in Regina, and we have a speaker coming out. Allison Kapp, the Nutritionist from the new Bariatric Clinic, will provide a presentation approximately 20 minutes in length followed by a 10?15 minute question and answer period for members of the SBSSG present at our Annual General Meeting. The presentation will begin at 2:40 pm.

 

Please go to the website and under AGM you can read a letter from the President of the SBSSG for prospective Board Members and/or Committee Chairs, An Information Kit for those interested in applying for a position on the board or a chair position, as well as a recruitment poster, nomination form, membership form and membership benefits.

 

It pays to be a paid member!

 

Feel free to e-mail hildahnke@sasktel.net (Current SBSSG President) or bkpromotions@sasktel.net (2007-2008 Communications Director) if you have questions about the SBSSG or the May 31st AGM. They will respond as soon as they can.

 

Take care and hope to see you at the AGM.

 

Joel Sopp

WASabubblebutt, Thank-you for your words of wisdom. They are in line with my friends suggestion that I go back on atkins for a while to get things kick started again. As I am sure you are aware, on Atkins there is not quantity restrictions only carb restriction (and of course NO SUGAR) I have to go grocery shopping today anyways and think I will pick up some stuff to help me get back on atkins. I lost almost 70lbs last time I went on it - and have actually managed to to keep 40 of those off. Maybe the combination of Atkins/band will do the trick.

Well, I have all of you beat on the "slowest loser" train. I am only down 5 lbs since I was banded in March. I have better restriction now that I got filled for the second time on June 24th. But I am only down 1 lb since that fill date. Unfortunately I have absolutely no one to blame but myself. I haven't been exercising and I know that I am eating around the band and taking in too many calories via foods that "slide past it" IE) choc chip Cookies dipped in milk. I know that it is a mental thing for me right now and and I need to get my head back on straight and smarten up. I have arranged for a buddy to start working out with me tomorrow and I am going to start writing down what I eat in fit day. I will never hear the end of it from my husband if I can't make this work for me after spending $18,000 on it..... The part that really pisses me off is that I know the band will work if I will give it half a chance instead of sabotauging it. ARRRRGGH - back into therapy I go!.

"phase", "PHASE!" I don't want to hear this is a "phase" :welldoneclap: When might I expect this "phase" to end?!?!?!?!

I am with you Hazelbunny - 8 days out and 5 lbs lost - and my appetite no where to be found. Do you find that you are struggling at all with making sure you eat enough?

Thanks, It is good to here that the wonderful freedom from hunger can last!

I know that many people talk about being frustrated after banding and before restriction because they are hungry but can't eat. I would like to know if anyone else has just not been hungry after their surgery. I am on day 8 and need to force myself my to "drink" enough calories to keep my metabolism boosted. As of 3:31 pm I have had 1 boost and am looking at a cup of creamed Soup (blended to death) which I know I should eat because it is good for me. The soup is actually quite tasty so it's not that I don't like the taste. I am praying that the non hunger stays 'cause I like it but am wondering how many other people experienced this and if they did - how long did it last?

I am like Kelsey. I was banded on March 12th and have yet to feel a hunger pang in spite of drinking less than 1000 calories a day via boost/soup. Kelsey, I am encouraged to hear that my lack of hunger may be somewhat long lasting!

I was banded on March 12. I am on liquids and doing fine. Pain is mostly gone, only discomfort and pulling at this point. Have not been hungry since I got the surgery. Lost 10 lbs on liquid diet for 2 weeks and 5 lbs since surgery. LOVING no appetite.

I just got banded at the surgercal weightloss center in Mississauga Ontario. Cost $16,00 Wait list was less than 2 months. Dr. Mumford did my surgery and I have no complaints to date. They have people in various cities doing fills for them. I am from Estevan, SK and will have to drive 2 hours to Regina as it is the closes large center. I will have to pay for the fills up to $150

Well, I did it. Banded on the 12th. Everything went as planned with the exception that I had a little hernia that they fixed for me. So far I have had ZERO and I mean ZERO hunger. I am still on liquids so am doing boost/optifast and "milked down" cream soups occasionally. I am finding it difficult to get enough calories in because I am NOT HUNGRY! I am finally eating to live not living to eat. I am praying that this feeling continues forever! (or at least until I can get a fill). Even last night when my family was eating delicious smelling pizza and I had to cut some up for my son to eat I did not feel the urge to eat any. I am looking forward to someday being able to have a small bite of at least the toppings but the knowledge that at some time I would be able to was enough for me. I didn't feel deprived or missing out at all the yummy smells didn't even make me hungry. I had a few issues at the place I stayed in Missiaugo, ON "heritage house" and while I would recommend it to other I would suggest that anyone going there be very clear about what they expect will happen regarding transportion and medication dispensing as well as the costs. At the end of the day I was glad I went there but it was not seamless. I am to stay on liquids for one more week and then graduate to mushies. I am not seeing a "band doctor" until it is time for my 6 week check up because there is not one close to me. I am on my own to moniter my ability to graduate to different foods. I am going to err on the side of caution however because it sounds like PB ing is AWFUL and I am deparately afraid of slipping my band. I LOVE NOT BEING HUNGRY and am not going to do anything to jeopardize that.

I had a hernia which they fixed. Doc said it might be a little more sore and may take a tiny bit longer to feel better. Having said that, I was banded Monday the 12th and am currently at work doing quite fine. I'm a little sore, walking a little carefully and resting while at home but otherwise good.