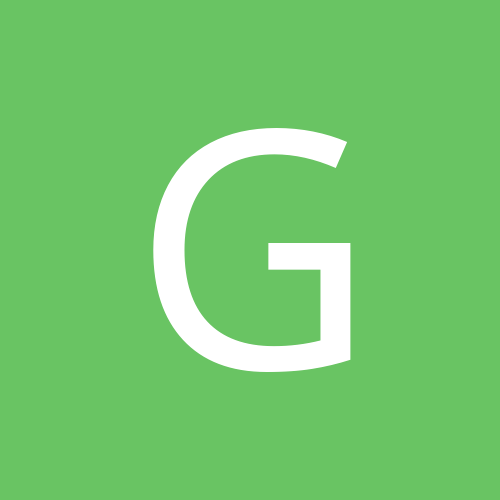 Content Count

126

Joined

Last visited
17 Followers
About gcmy
Rank

Expert Member


Birthday

09/30/1961
I had lap band surgery 2 yrs ago. Currently, I weigh about 10lbs less than I did before I had the surgery. I never had any restriction. If my band had been made any tighter, eventually I would have damaged my esophagus. I went back to my doctor, and she says I can do a revision to bypass surgery. I took the nutrition classes, but have not yet gone to the doctors for my clearances. I had no fear when I had the lap band surgery done, it just didn't work. I am so unhappy that I am not losing weight. Should I go ahead with the revision surgery, or just be sad for a lifetime?

When I spoke with the first surgeon, she said I definately did not have enough restriction. I enjoy exercise, but eat much more than one cup of food, and I am hungry in about 2 hrs. I need to eat at 8/10:30 snack/ 11:30 lunch. I usually have another snack at 1:30. Then it seems like I don't get hungry again until about 7pm.

I have had the lapband for two years in June and only lost 20 lbs. I was seeing a nurse practitioner, and I'm not sure she knew what she was doing. I saw one surgeon in the practice that have me 1 additional cc, witch made my fill 9 ccs in an 11 cc band. Then I saw the other surgeon, and had a full under floroscopy. He removed saline because he said food was not flowing down to my stomach fast enough. Still no additional weight loss. Any I just feel defeated. Any suggestions?

I live in DE, and work in Concordville, PA. Don't know if we could work something out.

gcmy

reacted to a post in a topic:

50 lbs down pics!

Thank you. I read the link, and I think I understand. I will refer to it often, in an effort to remind myself of how the band is supposed to work. Just a little frustrated that after all this time, I have not had more success. :-).

The surgeon was the one who implanted my band, and he is surgeon in charge at a "Bariatric Center of Excellence".The NP is no longer associated with the practice. Since I went there today, I still have no restriction. I don't know what to do or think. He told me to make a follow up appt for 6 weeks.

Had surgery one and a half years ago. I lost about 20 lbs, and was never able to lose any more. The nurse practitioner I saw always made it seem like I was a failure because I was not losing. A friend of mine suggested that I make an appt with a surgeon in my practice. I saw the surgeon. My fill was to 9ccs, With a fill under floroscopy, the surgeon is now telling me that he thinks my fill was too tight, because when we observed it, the barium I drank was stuck before it even reached my band. Some saline was actually removed. I am so confused, and have not really been successful after 16 months banded. Does anyone know what is going on?

fericito

reacted to a post in a topic:

Sad but hopeful

catfish87

reacted to a post in a topic:

Sad but hopeful

gcmy

reacted to a post in a topic:

My Lapband Horror Story

This is so helpful. Thank you for all the support.

SinCityGal

reacted to a post in a topic:

Sad but hopeful

Maddysgram

reacted to a post in a topic:

Sad but hopeful

DELETE THIS ACCOUNT!

reacted to a post in a topic:

Sad but hopeful

THANKS. I must say that through it all I have kept a pretty positive attitude, but looking forward to getting much closer to my goal.

I had my surgery in the summer of 2011. I lost 20 lbs prior to surgery, and only 20 lbs since. I was seeing the nurse practitioner at my surgeons office. She gave me 9 1/2 ccs in my 11 cc band. Whenever I went to see her, she was asking me what was wrong with me, and telling me that she had only known one other person the band did not work for. I was eating well, and exercising, but I could not lose more than 20 lbs. I received a call from someone who had gotten the lap band when I did. She lost much more weight than I did. My friend suggested I make an appt with one of the surgeons in the practice, not the nurse practitioner. I went yesterday, and a doctor gave me a fill of one more cc. She said the next one can be done with an x-ray, just to make sure the band is ok, and fill it as much as possible, without being over filled. I have more restriction today. Sad that I wasted a year and a half, but hopeful that the band will work for me now.

Can the surgery make your teeth turn black?

Thank you. This was very helpful.

How did you know when it was time to stop losing weight and focus on maintenance?