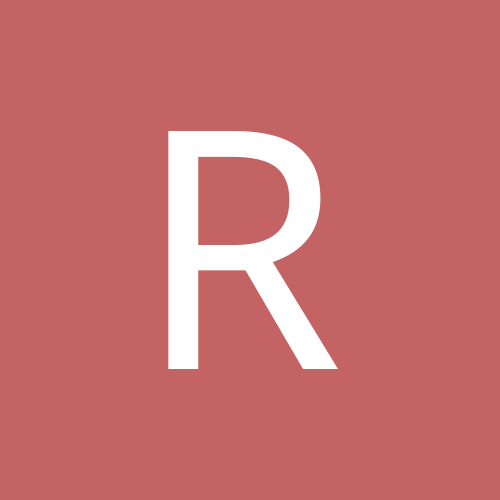 Content Count

760

Joined

Last visited
Everything posted by Roseib
Got to total capacity about 10 months out. I can occasionally do 8 ounces but the food can't be dense. More usually 4-6 oz depending on how dense the protein is. I ate a max of four oz and couldn't get in more until about 10 months. Then all of a sudden I could eat more. Everyone is different, but my surgeon said 8 oz is usually the max and less depending on the density, so I assume I'm about average.

Oh Wow. So sorry. Do NOT get dehydrated. You'll end up back in hospital. I know you know that, but just a reminder. I remember how hideous all that sipping was. I didn't have much appetite either those first few weeks and everything tasted weird, but the fluids are essential. Good luck! You just had major surgery! It takes a while to recover. It will get better. Congrats on the 23 pound loss. Yay!

That dress is so cute! You look great and a camisole is all you need. I have a similar problem.with v-necks that really have a V! I see they even have camisole bras now that provide all the cover one needs.

Starting my fifth week I began a 3-1/2 week stall. I was 366 at surgery date.

Just disappointment and magically wanting that weight off I think. I understand why people need to vent although, IMO, a stall isn't a few days of not losing. A stall is 2 weeks or more without losing. Not losing a pound a day is not a stall (although it feels like one the first time that happens!) until you haven't lost for a couple of weeks. That's a stall! I had my first one of those at 5 weeks for 3-1/2 weeks living on less than 500 calories a day. Anyway whether it's three days at the very beginning or 3 weeks, it's tough to put up with without venting.

What Isereno said applies to me. I don't seem smaller to me, but people seem bigger, even normal weighted people. I still have 60 or so pounds to lose but I've lost a LOT and you'd think I'd feel smaller. I think after a while, the new size just becomes normal. I've had long time friends who haven't seen me for a while not recognize me. I've gone down lots of clothes sizes. However, I still look like me to me.

You might try chicken or turkey baby food. Totally bland. Needs seasoning. I could not tolerate eggs until several months out. Everyone is different though. Probably should ask your doctor about your eating pain.

Had surgery 18 months ago at age 62 (now 64). I'm still working towards goal and I'm losing much more slowly now, but I'm still losing. Wish I had had the money to get it done years ago, but I'm grateful to have been able to have it even this relatively late in life. I enjoy reading posts from folks who have maintained their weight for a period of years. RE: my loss do far, I still need knee replacement, but the pain is so much more manageable now. That and sleep apnea were luckily the only co-morbidities I had. I like it when this usually quiet forum gets active. Let's keep in touch with our progress. So many in this community are quite a bit younger.

Definitely you can do it. I'm still in process, but at age 64, I'm pleased with my progress. Work your program and do not compare yourself to others. Re: loose skin, with 200 pounds to lose you'll probably have some, but it won't be as bad for you younger folks as it is (and will be) for me at my age. However, I'd rather have the loose skin than all the weight. Favoredone made a good point. Don't focus on the scale. Focus on your new lifestyle. I wish you happiness on your journey!

The sleeve is made up of the muscle part of the stomach. The stretchy part has been removed. Doctors I've talked to (5 only) say it doesn't stretch. You'll throw up before you stretch it. Drinking water with meals will push the food through faster and make you hungrier sooner, but it shouldn't stretch the stomach. The water/food may come back up if you put too much in there, though.

Eggs made me sick the first few months out altbough later I could tolerate them. good luck.

Someone asked my doctor about ideal weights at support group a while back. He said be careful using ideal weights. Many people who have been overweight for many years have developed sturdy bones and targeting for example a weight from the actuarial charts could be too low. Like way too low 20-30 pounds. Depends on the individual I guess. I will have a lot of loose skin plus I have swelling in one of my legs from lymphedema so I tacked on some pounds to my ideal weight. He said a lot of people will recognize it when they get there not before. Unfortunately I'm not close enough yet to test thst assertion.

Wow. Both of you are doing great! Nice christmas/holiday gift to yourselves.

That is terrific! Congratulations!

That is terrific! Congratulations!

You look terrific!! Someone else should have told you that. Loved your video! You're doing great! You are inspiring!

Doctors differ so much on snacks. Some build them into the food plan and others are adament 3 meals and nothing in-between, some four or five small meals a day like OCMichelle above. My doctor has the 3 meals only and nothing else point of view. He says research shows people who snack are more at risk to regain weight. However, I must say I've read posts from numerous people on this site who have successfully lost weight and kept it off who have a nutritious snack or two during the day. It's when one starts snacking on slider foods that it can get out of control i think.

Everyone loses differently as you can see. Starting my second month, I stalled about 3-4 weeks every month and then dropped several pounds -- more during the first 8 or so months, less after that. I think after the first and second month it was about 12 pounds a month, then 10, then 8, the 5-6, and so on. That has been a really frustrating way to lose. Now after almost 18 months out, I'm losing really slowly, but I'm still losing. I'm still looking to lose over 200 pounds. Just going to take me a while. I'm OK with that. I already feel so much better. Everyone is different, though, and you'll find people who consistently lose, no stalls, and people who lose much faster than I have. Men typically lose more quickly than women.

Whoa! I don't usually read this subforum. What a time you three have had! So sorry for your struggles and hope you progress quickly at this point with no more problems. Yes Tiffykins had a time of it, too, and has done so well, so hopefully you all will follow in her footsteps. It is probably hard to see past this moment right now though. Best wishes.

Ditto on the pure protein chocolate peanut butter. I've tried Quest bars, which have a lot of fiber and seem to be healthier than a lot of brands They taste fine but for some reason they make me nauseated. Something in them just doesn't agree with me. Dunno what.

Wow. That must have been scary. My doctor scared me when I left hospital with dire warnings about dehydration and being back in hospital so I sipped constantly and got in 64 oz water at the get go. I couldn't sleep much that first week anyway. I did have to add powdered flavoring as water alone made me nauseated. Good luck.

Ignore that idiot. You're doing great! I lost over 140 pounds my first year st age 63 with mobility problems and I thought that was great for me. At my 12 month follow up the person doing my followups after perfunctorily saying hello and this is your 12 month follow up (no congratulations, how do you feel about that, etc.) looked at my weigh-in data and turned to me and said at 12 months we expect patients to be at a BMI of 30 and you are 41 (down from 66.1 btw). Not "wow you've done great". I was so happy I had lost that much weight and that felt like a slap in the face. She was like that the entire year. I should have asked to switch to someone else after month two when she first did something like that as that type of communication (like the one you got, although I think yours was worse and more ridiculous) is not helpful and not motivating. In fact it is downright discouraging. Is there anyone else doing followups? I suggest you consider asking to switch to someone else if so Yes, I'm not losing weight as fast as I did that first year, but there is no reason I cannot continue to lose to goal or close to it if I continue following the eating plan. My surgeon said that people could continue to lose indefinitely after those critical first months if you continue to follow the rules. It just won't come off as fast. I'm in it for the long haul. You've done great! I did not lose that much weight in five months and I weighed close to your starting weight.

There have been a significant number of posts over the past 18 months on people's experiences with doctors in Mexico and other countries (South America I think and Great Britain for example). These would be a good place for new folks to start if they are self pay and can't swing $15-16000. Some of those who had Mexican surgeons describe their experiences from arriving in an Diego and being picked up to the plane trip home. I might have considered a couple of the surgeons since I live in the Southwest but didn't know about them in time. Anyway sorry you had such a scary experience.

As pdxman said, any bougie 40 or under will give you excellent restriction. It is over 40 when the restriction might not be as good as one would want. If you do a search for "bougie" there are a lot of old posts. I think Tiffykins posted a link to a website showing the minute differences in size.

If I don't drink 90-100 oz of water a day I retain water badly. Last week I didn't drink enough due to hectic schedule. Then drank my head off over the weekend and lost 5 pounds today. Crazy.