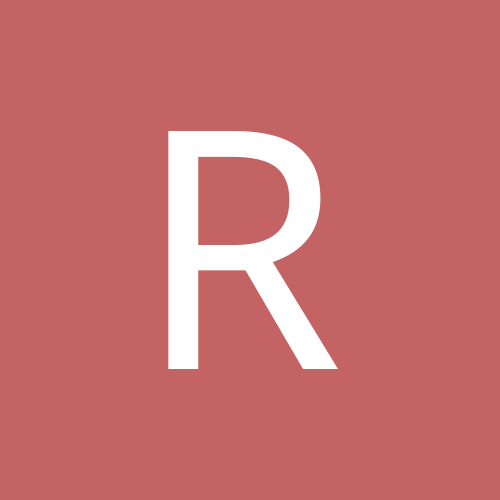 Content Count

760

Joined

Last visited
Everything posted by Roseib
Thanks for the suggestions, NinaX and Jane. I poured over my Protein charts and recipes I've collected and have a menu plan this week to maximize calories and protein -- but still need a snack -- so that's what I'm doing. I didn't lose at all last week following the PA's instructions, but swtiched to a snack again this weekend and dropped a couple of pounds right away. Guess I'll continue with the snack for now. It sure is true that it comes off quickly, although it sometimes seems so slow. I sometimes read posts and think how envious I am that someone lost 65 pounds in three months. Then I think, wait a minute, I've lost 63 pounds in three months. I guess I'm so eager to lose, that I sometimes forget just how much I have lost in a relatively short period of time.

Hope surgery went well. Best wishes for a smooth recovery. First 3 days the toughest. It gets better every day.

I hit a stall at 5-7 weeks out. I was eating about 350-500 calories a day and about 40+ Protein grams and had gotten to the point where I could no longer stomach Protein drinks. I tried unjury chicken protein but the sodium in it made me get edema in my legs. SO I tried adding in calories and protein like people on the board suggested and I dropped 5 pounds in 5 days. Ended up losing 15.5 pounds in 5-1/2 weeks despite 3 weeks having no loss. So I'm an advocate of adding calories and protein. HOWEVER, I'm not sure what to do now. Went for 2 month postop Monday and admitted adding in a protein snack to get my calories and protein up and reported how it triggered good weight loss and was told to go back to the 3 meals a day my doctor wants. Now I'm back to 390-450 calories a day and 40+ protein grams. The PA told me to eat chicken, ground beef, tuna 3 times a day and I told her I can't eat enough with the restriction I currently have to get the calories up to 600 and 60 grams protein in. The rationale she gave for 3 meals was that the body breaks down fat between meals and if I stick in a snack it will revert to processing the snack and not breaking down fat. This seems ridiculous to me if I'm eating every 5 hours or so 4 times/day, 3 "meals" and a snack. I upchuck filtered Water and all other protein drinks and shots and milk makes me sick. Putting Protein powder in Soup still doesn't give me enough protein. Homemade chili gets me 20 grams protein but I can't eat it every meal. Any suggestions are appreciated. Sorry to get off track of your question, Jane, but I'm sympathetic to where you are and am in somewhat the same place farther out.

385.6 H 6/14/10 366.5 Surgery 6/29/10 Current: 322 Had three week stall weeks 5-7 but also added more calories and protein and lost 16lbs in past three weeks.

My worst pain in hospital was where thevdrain was although they don't stint on the pain meds so not talking about severe pain. What with the IV lines etc I don't think the drain bottle will particularly bother you. You might also have a morphine pump. When they take it out one sees how long that tube was that was inside! Far worse than the little bit hanging outside the body.

Glad to hear it is going well. Your cravings are typical. I was lucky I could have a palm sized amount of lean Protein and veggies for dinner. I still lost 19 lbs in two weeks and apparently my liver was ok for surgery since it went fine. The good news is that after surgery you won't be hungry so the postop liquid diet is a snap! Hang in there.

Glad to hear it is going well. Your cravings are typical. I was lucky I could have a palm sized amount of lean Protein and veggies for dinner. I still lost 19 lbs in two weeks and apparently my liver was ok for surgery since it went fine. The good mews is that after surgery you won't be hungry so the postop liquid diet is a snap! Hang in there.

Hi Emma. Just wondering how your preop diet going. You're only 10 days away. Getting excited?

Just watched that infomercial for the xpress ready set go cooker and checked reviews online. A lot of criticisms but it seems some problems can be overcome by using foil over the cheap Teflon and not trying to cook thick pieces of meat. I have a foreman grill so meat not a problem. The reason this is appealing to me despite negative reviews is that the smaller portions that some people complain about seem great for us sleevers who are single. Anyone have experience with this?

That is great to know. Ill check local target this weekend. Thanks!

I love to knit too. I take it with me when I visit friends. Took it to jury duty recently and knitted all day in the central jury room. When I use a complicated pattern it is almost a meditative experience for me. So focused I shut all else out. Crocheting and embroidery are good too but I mostly knit now. I think its fun and satisfying to produce a scarf, cap, and I LOVE to knit or crochet baby booties. The crochet guild here has members donate preemie caps and blankets for a local hospital. One year we won volunteers of the year award. You can also knit socks and caps for soldiers in Iraq and Afghanistan. Sorry to run on. Knitting is great. Talk about a positive substitute addiction. This is a great one

Thanks. Do let us know when you use it. I'm also glad to know target carries it.

Hi again. Forgot to mention what I have found inspiring given all the weight I need to lose snd that is the weight sspecific vsg support group which I think is the first link under the support groups section on the home page. There is one for folks with 150+ and 200+ lbs to lose. Some of the stories really inspire me.

Hi Emmalouise. Welcome. I am 40 years older than you. I weighed 385.5 at my initial consult. Lost 19 pounds in the month preop. I selected the sleeve because of low risk of complications given my age and weight. I made it through surgery fine. No problems. Did great in the first week postop and since. I'm 9 weeks out. I'm now at 330 lbs. If I can do fine at my age and weight, you will do great!

Hi, all. Hope I'm not posting something that was previously posted, but I don't remember seeing it. Just visited the BMI calculator at the National Institutes of Health and found these quizzes on portions 20 years ago and today for common foods (e.g., bagel, spaghetti and meatballs). You have to guess calories in today's portions and time needed to burn off through exercise. It was really interesting. Apologies if already posted in a thread. NHLBI-Portion Distortion Quiz

I'm thinking, as Maddie said, your credibility and popularity as a sports whatever will be damaged if people admire your weight loss and then learn much later you had weight loss surgery. WE know you have to work hard at it despite surgery, but other people don't. What an opportunity to educate the public that surgery is a good option for many, just a tool not a magic bullet, and that MEN need to be concerned about their health and take action. We all know stats show men less likely to get health care and take care of health problems than women. You seem to be in a unique position to do some great education and role modeling. But, of course, as everyone else has said, you have to decide what's right for you. You are so much more of a public figure than I. I teach at a small university in a large city, so I'm not in Donna's position, but I've told a number of people about my weight loss surgery. I'm sure with the active grapevine on this campus, everyone knows --including the students. I decided to tell people to keep myself motivated. I've gotten lots of support and no negative reactions. In fact, when I told the Executive Vice-President last week, he didn't even know the university benefits policy is NOT to pay for WLS. Hopefully he'll try to change the policy. Wish I'd mentioned it before I paid. I thought the top administrators knew.

Someone (sorry can't remember who) posted a recipe for "Meatza" under the recipe threads. Sounded really good as a pizza alternative, but haven't made it yet. One uses extra lean ground beef/ground turkey for the "crust". Then you fill it with pizza fixins. I think she said to put the meat under the broiler to make it nice and crispy and more crust-like. Of course Karen's suggestion of broiled eggplant even more healthy. Speaking of using cauliflower for a crust, I have seen a recipe for using cauliflower as a substitute for mashed potatoes.

I asked about this (taking pills) at my one month postop appt as my Dr had stopped my arthritis pain med and antidepressant. All I could take by mouth was the liquid lortab, xanax as needed, and chewables. What the physicians asst told me was not to take any pill bigger than the little finger. I'm through with lortab and back to pill. Its fairly large so I break it in half before taking. Have no problems

I'm single too and had a friend stay with me 2-1/2 days. She left after lunch the third day. I was feeling pretty good at that point. Frankly I would have preferred her leaving the next day but didn't say so because she missed her husband and obviously wanted to go home. I do not advise you to go it alone the first few days. I too have a cat and was able to bend over and feed him pretty painfree by day three.

Me too. My top weight 385.5 on May 21. 366.5 day of surgery June 29 and 338 August 2 at first month postop. Don't know current weight as I promised myself I would only weigh once a month and focus on working the program. I'm 62 so I'd be thrilled to get down to 160 or 150 even though I'm 5'4" and should be more like 134.

I have not had one but my urologist told me that wls patients hsve a tendency to get stones. Don't know if he is correct but he's a very respected doctor. You might get it checked out. An ultrasound of kidneys not painful at least.

I suffer from depression and anxiety and decided to just go in and be upbeat and confident (which is how I truly felt). I said my antidepressant and anxiety medications worked and as long as I took them I was fine. I think what most psychologists worry about is untreated depression. Sorry you had such a bad experience.

Thanks for posting. I'm in my fourth week out but still have to supplement protein with a protein shake or two depending on what I eat. Yesterday I gagged and decided no more protein shakes. This recipe came at a great time. Hopefully won't have to supplement much longer.

Hi TexasChick. I had surgery with Sonny Cavazos at TCMSWL. So glad I chose him. So far doing great. Just eager to start adding more spice to food. Afraid to get too hot too soon. Yes the 1 tsp of mild salsa pretty funny.