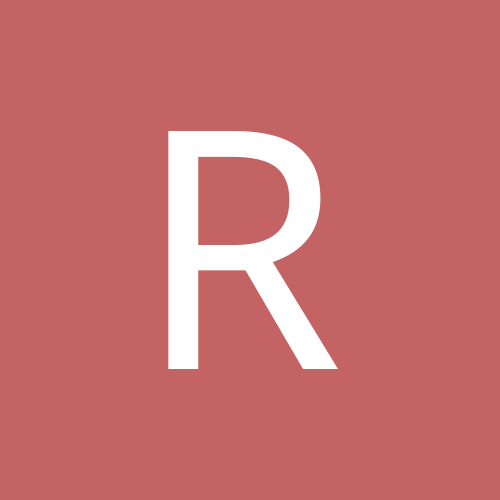 Content Count

760

Joined

Last visited
Everything posted by Roseib
Yes to what Diva said. I retained IV fulid so badly the first week (and took a while to get rid of it) that my surgeon made me get an ultrasound of my swollen leg because he was worried I had a blood clot! It is surprising that your nutritionist would suggest something was already going wrong. I too was shocked to read her comments. Like Diva said, everyone loses at a difference pace. I'm happy with my loss but starting in month 3 and continuing to the present, I lose 10 or so pounds really quickly and then stall for 2-3 weeks and then lose another 10 pounds really quickly and then stall 3 weeks, etc. It's frustrating but it's coming off. It's a journey, with layovers and detours -- not a straight line from surgery to goal. Best wishes. You know you can come here for support if the nutritionist gets discouraging again.

Wow Coops and Diva. You both look fantastic!

Best wishes. Sending positive thoughts your way. It goes fast once you get to hospital.

Will be thinking of you and sending positive thoughts your way tonight and tomorrow. Just think - this time tomorrow you will be sleeved and off on a great adventure!

I use the celebrate calcium plus 500 (3x daily). I like the cherry tart flavor. The bariatric advantage chocolate chews are good but only 250 gms so have to take 6 a day.

Wondering what you decided Holly. I had the sleeve 6/29/10 and currently have lost almost half of what I want to lose at 8 months. It might take me a total of 20 months but I feel sure I will get there this way.

I'd ask your doctor. Mine doesn't want us taking laxatives. He said benefiber ok and drink more water.

I had to have cardio clearance due to edema in left leg. Stress test which can be done chemically or physically on treadmill; echocardiogram of heart; and sonogram of legs and ekg. All was done at one appointment. Not bad.

I take the same bariatric vitamin and calcium as tiffykins - celebrate. They actually taste fine. My surgeon sells bariatric advantage but I can't stand the taste. I buy a sublingual B-12 from GNC thst dissolves quickly. Also have to take 4000 units vitamin D per day

Yes I was scared the might before. I was home alone and didn't sleep a wink. I distracted myself by watching videos. Also I was afraid not to have it due to supermorbid obesity. Once you get to the hospital it is actually easier as there is so much to do to get one ready and then you're being wheeled into surgery. That's all I remember. Then I woke up and all done.

Ps shanny. Don't know about your doctor since he mentioned protein to you but when I was only 8 days out my doctor said getting in the water was more important than protein at that stage. But you need to do what your doctor said.

Like everyone has said you just have to sip every waking hour. Yes its boring and can make one nauseated but have to do it. It does get better. I finally started adding lemonade flavored crystal light - its tarter than other flavors. That helped my nausea. I divided the day into segments - I have 4 hours to drink one bottle - or 3.5 when I started mushies. Then just made sure I finished sipping a bottle in that time period. It was really hard at first but got easier. My surgeon emphatic on 64 oz right out of hospital and I did it because of fear of dehydration and rehospitalization being selfpay.

I'd only go with a board certified general surgeon if they don't have much experience with the sleeve. Other surgeons do gastrectomies after all but would have to board certified for me, preferably in bariatric surgery. Someone just out of residency not likely board certified. Glad you discovered other place does sleeves. They've only been done for about five years as you probably know so place may have just recently started doing them hence not on their website.

Wow! Major compliment. And you're 50? I'd say go for it if you can devote the time as it sounds like you ate definitely interested snd would enjoy the challenge.

It is scary. Having a behavioral plan as suggested above is key I think. That is letting go of the addiction leaves a spaciousness in our lives and as you point out we don't need to fill it with another addiction. Plan how you will live with the spaciousness before the surgery. Btw I highly recommend the book Addiction and Grace by Gerald May. It was published probably 20 years ago but even if its out of print you csn probably find it online at amazon or ABE for cheap. IMO well worth it. I'm 8 months out. Doing fine. Lost 115 pounds (19 preop)

Yes had to take it. Chill it first before drinking then chug it. I used grape flavor. Not too bad cold but I still can't drink grape crystal light 8 months later.

Need to lose 235 total From high of 385.5. At 8 months out have lost 110 pounds with 125 to go. I figure 20 months total to lose it all. There's a sub forum based on amount to lose where you'll see other folks' posts. I feel confident i'll get to goal.

Me, too - bad veins thst is. The pre-op nurse took a look at my veins and called an expert in. Just took her two tries. My best IV veins are in my hands and she did use lidocaine or some other deadener first. Wasn't bad. No problems with it either. It was the blood tests they had to do some 20 times a day (not really just seemed that many) that were more of a problem The night guy didn't even try. Just called for his supervisor. But all in all not bad. Nothing to worry about.

I have 3 herniated discs and arthritis in spine and worried about that too but no problems post surgery. Losing weight has helped in months since but I occasionally still have problems. Still have a lot of weight to lose but back definitely better. (No problem at hospital before surgery either as pre-surgery nurse cranked the bed to support my knees.)

Hi everyone! I'm sitting in DFW airport waiting for second leg of business trip to Las Vegas having just experienced what I would say is my first real NSV. I started this journey last June at 385.5 pounds and although I've lost a lot of weight since then but I'm still really large. Imagine my surprise when I didn't need a seat belt extender! Such a small victory but such a thrill! Had to share it.

I didn't remember anything after the doors to the OR opened. Didn't even have scratchy throat. Yes the dry mouth is bad and I could have nothing not even a swab until about 10 the next morning. But it wasn't painful. I did have some discomfort where the drain tube was but the pain management was really good.

Oops sorry above. That was eat right. However I have not read any research on stress and weight gain other than stress causing overeating. There may be some data out there. I empathize with you believe me! Wow a Lot of typos in previous message accidentally sent before checked it. Hope its decipherable!

Meditation helps if you can relax enough. Hatha yoga. We've had tremendous stress at my work for years due to bad administrative decisions and declining enrollment. I teach at a small university. I handle it best through meditation. I am mobility impaired from osteoarthritis but even using a yoga DVD for folks who need to sit down to exercise I find tje yoga helpful. Years ago I went to Hatha yoga twic a week and it as great for both relaxing and te-energizing. I don't think stress is affecting my weight loss as long as I EST right in response

San Antonio here. Had it through same center as Thinoneday. Had orientation last Thursday in April I think (they have it once a month). Dr Cavazos there was recommended by another doctor so I made an appointment for initial consultation on May 21. Had nutritionist and psych evaluation that same day approved within s few days. I has surgery June 29 but could have had it earlier as he had an opening but I had to have a cardiology clearance first. It was fast doing selfpay.