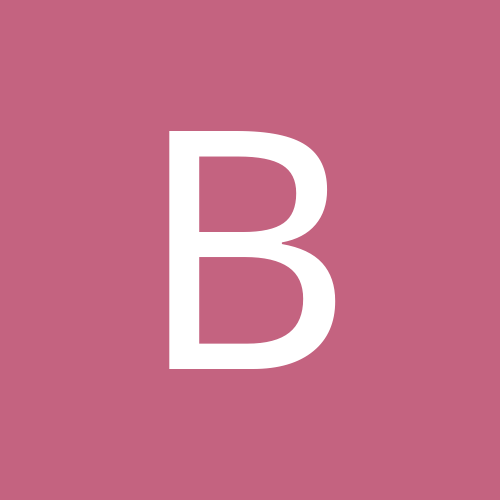 Bandme1
LAP-BAND Patients
Content Count

420

Joined

Last visited

Days Won

1
57 Followers
About Me
Gender
City
State
Zip Code
Imperfect Perfections

reacted to a post in a topic:

Kaiser Pre-Op Meal Plan

gatess

reacted to a post in a topic:

Kaiser Pre-Op Meal Plan

CamarilloCA

reacted to a post in a topic:

Kaiser Pre-Op Meal Plan

tumblersmom

reacted to a post in a topic:

If I Can Do It, You Can Do It.

Julie76

reacted to a post in a topic:

If I Can Do It, You Can Do It.

I would like to start my story from the beginning. I have PCOS and my husband and I had been trying to get pregnant for over 3 and a half years. My mom had RnY about 7 years ago and lost over 120 pounds and has kept it off for 7 years. She casually mentioned WLS to me over lunch one day and it got my little brain wheels spinning. Weight loss surgery… did I really want to do something THAT drastic? I decided against it and decided that I would have to do this on my own. I dieted, I exercised, I would lose a few pounds here and there, then I would fall off the wagon and get right back to my same ol' fatty self. Each time, my self esteem took a *major* blow. At the time, in my mind, I was not only fat and unhappy, I was such a loser that I couldn't even lose the weight. It seemed like I was stuck in this terrible vicious cycle. I didn't want to go to the gym and work out because the gym was full of already fit people just getting more fit and I didn't even know where to start when it comes to working out. Some of my friends recommended yoga but I was far too self-conscious to go wear some tight pants and roll around on the floor like a beached whale in front of a bunch of skinny hippies. I finally got to the point where I was so tired of the infertility, I was so tired of constantly feeling down on myself and feeling like I was somehow not as good as everyone else. I took the plunge and made the decision to get WLS. At first I was dead set on the Lap Band. I wouldn't even read anything about the sleeve or RnY. I wanted as little intervention as possible. I just wanted something to help kick start the weight loss and then I could take it from there. I wanted to "cheat" as little as possible. (Yes, in my mind then, WLS was "cheating") I stumbled across a post on the LapBand forums that was talking about the sleeve so I decided to find out what these shenanigans were all about. Then I kept finding more and more posts about people that were switching from the band to the sleeve. After spending hours and hours reading up on the sleeve, I decided that was the way I wanted to go. No weird port sticking out of my side like a weird alien, no frequent doctor appointments to get Fluid put in and out of it, none of that. I could have the surgery, recover, then move on with my life! I spent all my time researching the sleeve, reading up on it and looking at before and after pictures. I would get so jealous looking at the before and after pictures and imagining how I would look 120 pounds lighter… But it still didn't seem real to me. I kept thinking "Yeah, that worked great for those people, but I don't know if I'm ever destined to be skinny". I made it through the process fairly quickly and I had a surgery date set within 6 months of my initial PCP referral. To be perfectly honest, I was scared out of my mind. I acted very confident on the outside because any sign of hesitation and they would have canceled or at the very least postponed my surgery. I had to act like I was totally ready for this. I had all the information, I had done all the research, I knew what I was in for. But I was scared $#!*less!! I lost just over 23 pounds pre-op on the Kaiser pre-op diet and I was READY… well… my body was ready. My mind was not. I was so scared and I just kept thinking "What in God's name am I about to do to myself??" I watched YouTube videos of people's recovery in the hospital and it didn't help things. I was excited to make the life change but I think I was just so scared of having YET ANOTHER failure. What if this didn't work? How would I even be able to live with myself if weight loss surgery didn't work… I had my surgery and I think because I had the recovery process so hyped up in my mind, it was a breeze compared to what I was expecting. Yeah, I was sore and it hurt to even get up off the couch. But I'm a pretty big pansy and I didn't even cry once. Lol. If that says anything. The first few weeks I stuck to my liquids and mushies and all that good stuff. So now on to the meat and potatoes of this post. Not a single day has gone by that I think to myself "I wish I hadn't had this surgery." It was by far the best thing I have ever done for myself. I'm 7 months out and have lost almost 70 pounds and that is with hardly any exercise. I started working out the last 2 weeks and the weight is just flying off even faster. I am starting yoga and pilates classes next week. Yes, me! Doing yoga… and I don't even look like a beached whale! In fact, I even went out and bought myself some new yoga pants… from the clearance rack! Not from the Plus Size section. I have been doing the Paleo diet for the last month to help with my PCOS, and I highly recommend it to everyone. I have so much energy. I got some bloodwork done last week and all my lab results came back amazing. Cholesterol is perfect, blood pressure is perfect. Perfect perfect perfect. My hormones are starting to level out and get more normal. I am actually going to start running in the evenings with my husband. RUNNING! I have never, ever, EVER been a runner. I would get tired just watching other people run. Now, my husband and I can go run together. I feel like a completely different person and I am only halfway to my weight loss goal! My husband said to me the other day "You're only halfway!? There's gonna be nothing left of you, you're already so tiny!" That made my day to hear that. So I guess the point of this novel that I've written is to those of you that are perusing the forums and trying to make a decision. I was there a year ago and I wanted so desperately to be on the other side and have my own success story. For me personally, it was the best thing I ever did for myself. You have to REALLY want it and you have to be willing to make the commitment, but if you put your mind to it and take the plunge and really take care of that new tiny little tummy, it CAN be you. Be your own success story. You are worth it.

Loooou

reacted to a post in a topic:

No u are not, but YES I AM A SUCCESS!

ATeam

reacted to a post in a topic:

Primal Or Paleo

If you go to Pinterest.com and search "Paleo", TONS of great recipes will pop up

People who know nothing about Paleo seem to jump right to "It's unhealthy, you only eat raw meat." I've been eating Paleo for the last month (Sleeved in July 2011) and I have not eaten raw meat once... ick! The Paleo lifestyle in a nutshell is meat, veggies, fruit and nuts (portions in that order). No refined sugars, no grains, no legumes and nothing processed. Hardcore Paleo people say no dairy as well. *Note there is no mention about raw meat and nothing unhealthy about it. It's essentially how sleevers should be eating. I feel *fabulous*. I have so much more energy. In fact, I think anyone who has the sleeve or is considering getting the sleeve should eat completely Paleo for at least 30 days so they can see how great they feel. I did 30 days by the book and now I plan on adding back in some dairy. My husband and I eat mostly meat and veggies with some fruit and nuts added in. I love that it's not just some crash diet, it's a lifestyle. It is extremely healthy and I would highly encourage everyone to do some research, look up some recipes and try it for at least 30 days. It goes right along with the guidelines for the sleeve and how we SHOULD be eating post-op. (After recovery of course). If anyone has any questions or wants some great Paleo recipes, let me know.

You may want to ask your doctor about taking the extended release Metformin. From what I understand, VSG patients should never take anything extended release. Just a heads up

I cannot make edits or changes to this post since it's been longer than 30 days. Sorry.

I'm 24 and started at 243. I was sleeved on July 18 and I am down 40 pounds since starting my pre-op diet in May. So far, I am starting to notice that my skin gets like... wrinkly looking almost? I think it's because I'm losing pretty quickly and my skin hasn't had time to tighten up yet. I've read that it takes about a year for your skin to shrink to the point that it's going to stay at. So I'll give it more time. As far as the stretch marks, I don't think you can develop stretch marks from losing weight. Only from gaining because the skin is being stretched to accommodate the extra weight. So, no new stretch marks and I haven't seen an improvement in stretch marks. They are pretty much here to stay whether I'm skinny or fat. Losing weight won't get rid of stretch marks, it will just keep you from getting more. Unfortunately, there is no treatment that completely gets rid of stretch marks although there are creams and gels and laser treatments that can help reduce their appearance. I'm just happy to be on the road to being healthy. I am down 40 pounds and feel fabulous. I haven't regretted my decision to have the surgery. Not for a single second. Not even in the week after surgery. It is the best thing I have ever done for myself and I would do it again tomorrow if I had to. =) I was SO nervous going in to surgery. I was so scared and even though I had done all the research I still just felt so scared like it was going to be really painful. It was nothing like I was expecting. I was back to work in a week and the hardest part was being tired and getting worn out so easily. Overall, best decision ever. =)

Oopsseedaisy

reacted to a post in a topic:

I met my first goal today

That is so cool!!!! What a great kid. And congrats!

That is awesome! Congrats!

Welcome. This site is such a useful tool for information and also to help keep us all accountable.

Congrats, you look amazing!

I totally feel you on this one!! I can't wait to be the little petite wife standing next to my husband.

What a great visual of how many inches you've lost. Awesome!

I looooove Powerade Zero The blue is my favorite! Funny story unrelated to the topic posted: We were at a bbq and I knew I wouldn't be able to drink the soda, beer or cocktails that was there so I took a Powerade and poured it over ice in the clear plastic cups everyone else was drinking out of and several people asked "OOooooo.... what are you drinking? That looks good!!" Everyone thought I had a mixed drink. Made me feel like one of the crowd. lol. It's the little things...