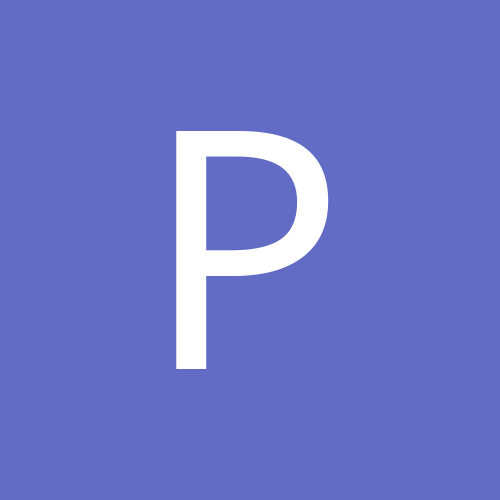 phatgirl 2011
LAP-BAND Patients
Content Count

266

Joined

Last visited
23 Followers
About phatgirl 2011
Rank

Guru in Training


Birthday

06/26/1981
About Me
Gender
Interests

Movies, music, reading, concerts, theater, pool, swimming

Occupation
City
State
Zip Code
I so needed to see this post. I have definitely fallen off the wagon. i recently moved away from home and been going through the motions. Not eating right or enough and not hitting the gym either. Gained back 9lbs in 3 mos! sighhh.. Haven't been to the doc for a fill either. Only have my 1 so feeling very little to no restriction. I'm just so ashamed of myself. My doc was just talking about how she wanted me to speak at a seminar because I was doing so well and not many patients do the Lap Band. I really need to get back on focus and reading these posts was very helpful. Thank you for the advice everyone.

phatgirl 2011

reacted to a post in a topic:

Drinking while eating

I also have all the games listed above with the addition of Golds Gym Cardio workout which is boxing and soooo awesome! lol also have Just Dance 1 and 2 and Dance on Broadway. MY favorite game is Just Dance 2. I Love to dance. lol can't wait till they come out with the part 3. And on the Just Dance 2 game there's an option called "Just Sweat" for exercise where u can weekly tell them how hard u want to work out. And it tracks your "Sweat" levels and intensity. Thats a great game to try.

phatgirl 2011

reacted to a post in a topic:

Fastest Lap Band Weight Loss?

I just had my first fill today and my doc filled me 3 ccs. So i'm assuming it's just that doctor. And if it's just for your insurance money then that's just wrong on many levels. smh.

that was so quick with most of you! I went to the seminar in Feb and was banded 5/23.Had a lot of running to do. With low vitamin levels and scans. But finally was all cleared. Just got my first fill today so i'm on a liquid diet for today. smh.. lol I don't even know how i did it first time around.

WinningLoser

reacted to a post in a topic:

I wish I had kept my lapband a secret.....

goodness, dealing with a fill sounds scary. I haven't had a fill yet, got banded 5/23. I have a drs appt tom. I'm worried.

Banded 5/23. and when were u? I have nooo idea if i will be given a fill tomorrow or not but I hope i am cleared for the pool! I swim and do aqua aerobics for exercise so this is something I NEED! lol good luck to you and i will keep u posted.

@ Jerseygirl and NJgirl These are the reasons I only told my immediate and close family members and about 3 or 4 friends and that was only because about 2 of em had the surgery themselves and the other 2 are thinking about the surgery. I don't want people looking and watching what i eat and whether secretly or openly judging my food and weight loss. It's my business and it's still going to be a battle. I'm fightig it now. I've gained 12 of the 30lbs. i lost! being on solid food of course. smh. But it's a struggle. I'm hoping for my first fill tomorrow. But keeping something like this close to your heart is a better idea.

phatgirl 2011

reacted to a post in a topic:

I wish I had kept my lapband a secret.....

Hey Girl! I have a wii! and Love the Just Dance series part 1 and 2, the Michael Jackson Experience, The biggest loser game, Golds Gym Dance Workout and Cardio Workout. I tried the Zumba on the Kinect and it was just toooo much for me. I gave up after the warmup. lol u have a lot of good choices for games here.. also can't forget the wii fit. :-) Good luck to you. I'm sure you'll find what works for you.

I'm soooo happy I'm not the only one! I initially lost 20lbs after the surgery on the liquid diet. i was banded on 5/23 and I have gained back 6lbs since being on mushees for 2 weeks now. I'm about to graduate to solids. This is so scary. I don't want to go backwards.

phatgirl 2011

reacted to a post in a topic:

Is there really a band in there?!?

I have a PS3 and a Wii. I don't have an xbox and I refuse to buy one just for the Kinect! lol But I have played the Kinect and love it. I also love my WIi. I would buy the Kinect for the Dance Central game. I have on my wii, Michael Jackson the Experience game, Just Dance 1 & 2, Dance on Broadway, the Wii Fit, Golds Gym Cardio Workout and Golds' Gym Dance Workout, oh also the Biggest Loser game. I bought all of this when I was frantically working out before I got banded. So, I'd have no excuse when i couldn't make it to the Y. I love them all but my fave games have to be Just Dance 1 & 2. I don't cheat my workout either by just moving my arms. I do everything the proper way. But good luck, a new system is a great and fun way to work out.

phatgirl 2011

reacted to a post in a topic:

Opinions? X-box, Kinect, Wii ????? I'm illiterate on this ..

I'm so sorry you're not feeling well Weesie. But don't worry that will pass. I'm also supposed to transition to solids today but i've basically been on solids just chewing my food extremely well. Till it was basically mushees which I wouldn't recommend, but its just something I did. I don't do too well with pureed food. The whole "visual" thing put me off. But that gas will pass. Hope you're feeling better now.

Rachel is right. lol since no food...liquids was all I got. I was on clear liquids for 2 weeks! lol so... and that includes the protein shakes. But I couldn't do them. So clear liquids it was. And believe it was hell for two whole weeks! lol But you'll make it and it will be a distant memory a couple of months from now.

I was banded on 5/23 and it's driving me crazy! I wanna hit my pool at the Y! My insicion looks pretty good but I don't wanna hit the pool till I see my doc. and i'll see her next thurs. :-( Enjoy the pool.

Hiya Kimmi I also don't like the sugar free items except the popsicles. I eat regular jello pudding. sorry by the taste some things aren't meant to be sugar free! lol JMO.

Good for you.. doesn't sound like you did too bad at all. Me, i've been out of control. I'm supposed to be on mushies till Thurs and move to solids. But i graduated myself to solids and have just been chewing till things were basically liquid. I'm going to have to bring myself back to reality and do this right. I'm going to use you as my inspiration. lol Keep up the good work.